Ending the year on a Fi note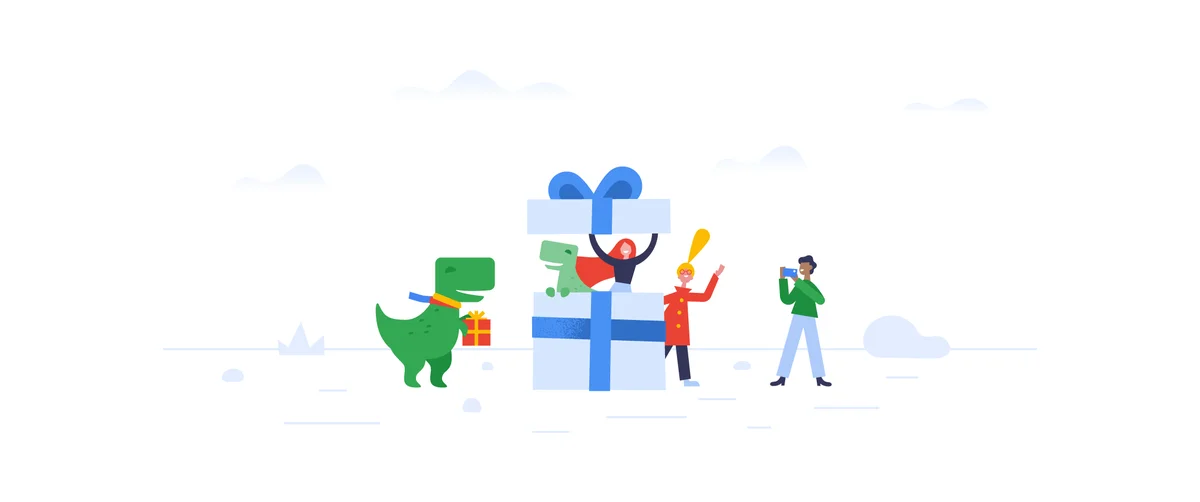 It's been another great year, more exciting than ever.
It's time to look back at our biggest moments together.
This year, Fi subscribers got peace of mind with Bill Protection,
And scooped up new phones from our expanded device selection.
We traveled the world with coverage in all sorts of new places,
Thanks to your trusty referrals, we welcomed more smiling faces.
Little ones joined group plans with Family Link—hooray!
It's easier than ever to customize your plan, your way.
We strive to provide the best privacy and protection,
So we built new network tools for faster, more secure connections.
A celebration! Said "hello" to Google Fi, for our Project was outgrown,
We opened our doors to all sorts of new phones.
We thank you for another wonderful year, and
Now it's time to share holiday cheer.
Join us for a game with our Fi-nosaur friend
To find your special gift awaiting at the end!