Google Fi Wireless: Flexible, secure phone plans for families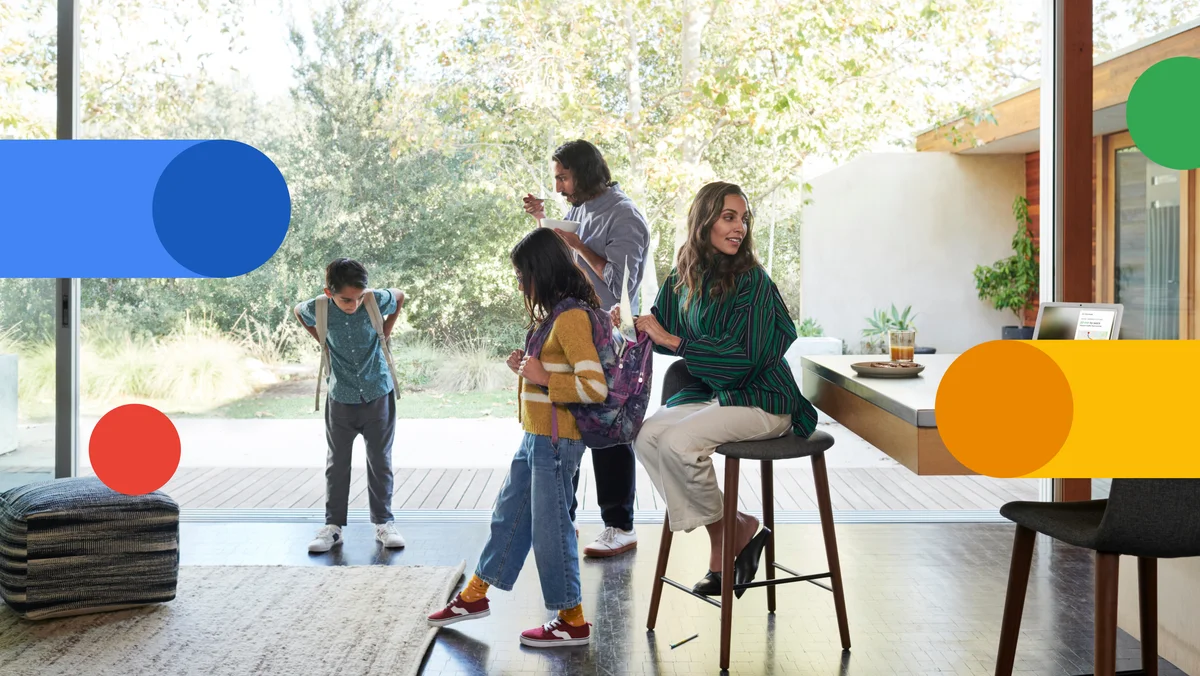 Families are often navigating changing needs, whether it's moving to a new neighborhood, changing jobs or schools or shopping for your child's first device. Staying connected with loved ones reliably and securely is one thing you shouldn't have to worry about. That's why Google Fi Wireless is making it easier to stay connected with family-friendly pricing, seamless coverage and included safety features.
We continue to evolve and improve Google Fi Wireless, and today we're introducing:
Even more value included in your plan, with smartwatch connectivity at no extra cost
A risk-free way to try it out before switching, and
A refreshed family-centric app to help you get the most out of your plan.
More value for the whole family
We're committed to providing great value for families with our Simply Unlimited plan. For the price that most people pay for a single line on most carriers, our Simply Unlimited plan is only $80/month for two to four lines, and includes all the essentials for your family to stay connected, with unlimited data, calls and texts within the U.S., Canada and Mexico, plus 5 GB of hotspot tethering.
Starting today, the plan will also include, at no extra cost, full connectivity for compatible smartwatches like the Pixel Watch and Samsung watches, so you can stay connected on the go, even when your phone's at home.
For all plans, you can now get a phone on us after 24 monthly bill credits with every new line you add to your plan. With a selection of reliable phones to choose from, including Google Pixel 6a, Samsung A14 and moto g power, there's an option for everyone in the family. Terms apply and you can learn more about our phone plan and these offers on our website.
Try Google Fi Wireless risk-free before making the switch
Reliable coverage and speed are important considerations when you choose to switch carriers. We invite anyone with an eSIM compatible phone interested in trying out Google Fi Wireless to sign up for our 7-day free trial1 to test our coverage at home, work or any of your favorite places before you move over. The trial works right on your phone alongside your current service, and of course you can keep your same number. With the trial you'll get unlimited data, calls and texts in the U.S., plus hotspot tethering, spam call blocking and VPN to encrypt your online activity for private online connections.2
Google Fi Wireless helps the whole family stay connected with great coverage, with nationwide 5G for supported phones including Pixel, Samsung and iPhones, 4G LTE, and hotspot tethering on all plans. Plus, all plans include full connectivity for select smartwatches.
Learn more about how the free trial works on our website.
A new family-centric experience
We know how important it is for families to keep their connection safe, and that's why all plans come with features such as spam blocking and location sharing for more peace of mind.34 Starting today and rolling out over the coming weeks, we're sharing a refreshed family-centric design of our app, making it easier to manage your family's digital safety settings, such as ensuring your child can only be called or texted by trusted numbers, and giving you the ability to add new members, discover helpful features and more, all in one place.5
Whichever plan you choose, Google Fi Wireless delivers a great experience for families who want to stay connected.
To explore more about our Simply Unlimited plan with two to four lines for $80/month, visit our website.