More phones on Fi, more choices for you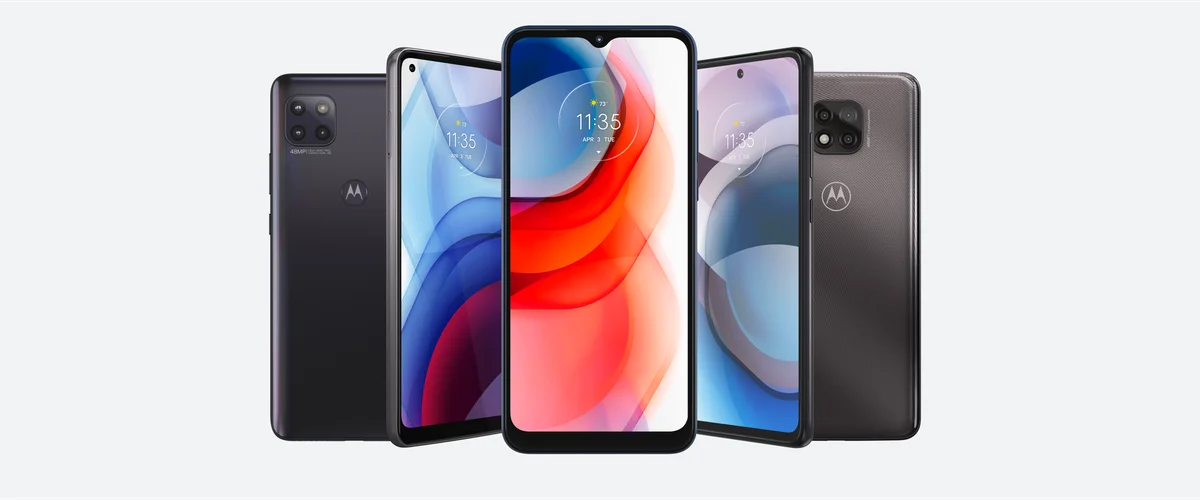 Everyone deserves a phone that meets their needs -- at Google Fi, we want to help you find a phone that's just right. Today we're adding three new Motorola phones to the list of phones available on Google Fi: the Moto G Play,  Moto G Power and the Motorola One 5G Ace. And, for a limited time, if you sign up with Fi, you can get any Motorola phone for free with Fi service credit. So let's take a look at the latest three options: 
Moto G Play
People consistently tell us how much they get out of their Motorola phones for such an affordable price. Now, we're introducing our most affordable phone ever with the Moto G Play, which starts at just $99 and has an impressive charge.
Moto G Power 
If you're looking for a big screen and a capable camera, check out the Moto G Power. It has an ultra-wide 6.6-inch screen and three cameras, and starts at $199. 
Motorola One 5G Ace
Finally, we have the Motorola One 5G Ace, which brings 5G at our most affordable price point yet. The 5G Ace has access to our nationwide 5G network and starts at just $279 (where available).1
And just in case you want even more options, good news: Since last fall, we've tripled our phone selection with the latest Samsung and Pixel flagship phones, including the Samsung S21 5G series, which comes with the latest Qualcomm chipset, improved camera and hardware and a whole new design, at a great price -- currently $300 off through March 9.
So
take a look
— we hope you'll find the phone that's perfect for you.
1 5G service not available in all areas. 5G service, speed and performance depend on many factors including, but not limited to, carrier network capabilities, device configuration and capabilities, network traffic, location, signal strength and signal obstruction. Actual results may vary. For info on Fi speeds, see our Broadband Disclosure.