Faster coverage and more options with Fi and new 5G phones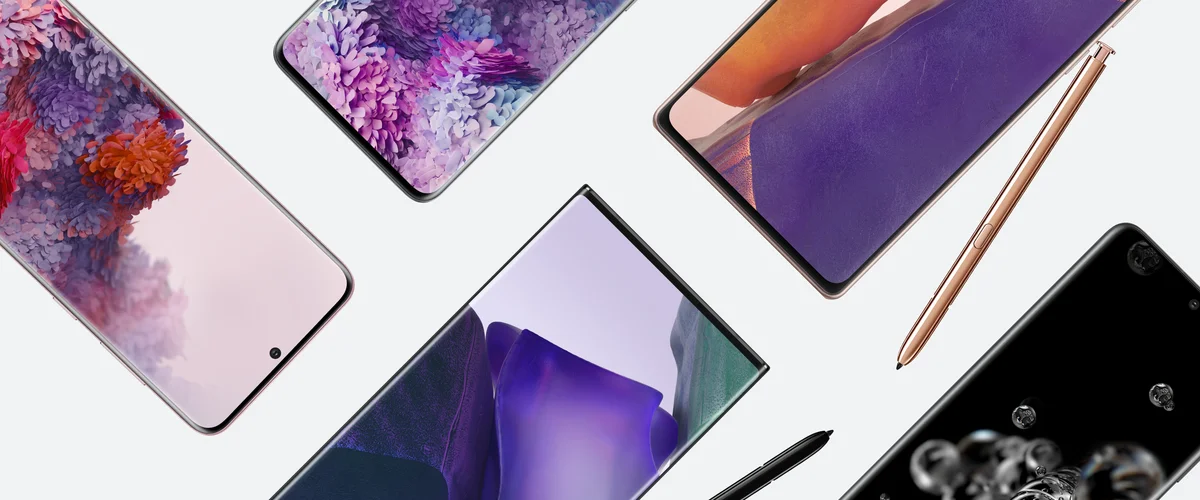 Image above shows Samsung 5G phones

When it comes to wireless service, your experience should be simple, straightforward, and always improving. On Google Fi, that means being able to join from the comfort of your home, connecting all your devices with full-speed tethering at no extra charge, and choosing a plan that's right for you—whether that's the Unlimited plan or just paying for what you use.
We've heard that you want to see the full Fi experience brought to a wider selection of phones, so today we're expanding our designed for Fi portfolio to include new 5G phones from Samsung and Google. With these phones, you'll get the benefits of Fi, plus a faster connection with 5G coverage nationwide included as part of your plan.1 
You can now use Fi with Samsung's latest 5G phones: Galaxy Note20 5G, Galaxy Note20 Ultra 5G, Galaxy S20 5G, Galaxy S20+ 5G, Galaxy S20 Ultra 5G, and Galaxy A71 5G.
The Galaxy Note20 5G and Note20 Ultra 5G come with features built for efficiency, such as an advanced S Pen offering more lifelike precision, as well as a Samsung Notes app that lets you capture, edit and share your ideas across your phone, tablet or PC. With the Samsung Galaxy S20 5G, Galaxy S20+ 5G, and Galaxy S20 Ultra 5G, you can capture multiple images and video at once, as well as enhance your mobile gaming experience with an intelligent battery and a fast screen refresh rate. Finally, the Galaxy A71 5G offers a powerful rear quad-camera system that gives you the tools you need to capture the world in stunning detail, at an accessible price. 
Fi is also now available on Pixel 5 and Pixel 4a (5G). With Pixel 5, we brought together the ultimate Google phone and the speed of 5G. It's the fast Google phone at a helpful price. And Pixel 4a (5G) is the budget-friendly, super fast phone from Google. It has the helpful stuff you need in a phone, with an extra boost of 5G speed with Fi. 
When using these Samsung and Pixel phones on Fi, you get access to 5G—the next generation of mobile network technology that lets you do things like download a high-res, full-length movie on your phone in minutes. And 5G speeds will help you use Full HD video calling (1080p) on Google Duo to connect with loved ones faster and with more clarity. Fi's 5G coverage is nationwide and comes included in all plans. You can get more details on 5G coverage in your area by entering your address or zip code in our
coverage map
, which we'll continue to update as our 5G network expands.
Fi's 5G network (dark green) works nationwide. Check coverage where you live on Fi's coverage map.
For a limited time, you'll get $300 Fi credit when you purchase Samsung Galaxy Note20 5G or Note20 Ultra 5G, save $300 on all Samsung Galaxy S20 5G phones, and save $150 on Samsung Galaxy A71 5G when you buy and activate on Fi, subject to terms. You can browse all 5G phones designed for Fi on our website or bring any unlocked phone compatible with T-Mobile's 5G network to Fi.


1. 5G service not available in all areas. 5G service, speed and performance depend on many factors including, but not limited to, carrier network capabilities, device configuration and capabilities, network traffic, location, signal strength and signal obstruction. Actual results may vary. Some features not available in all areas. Data rates may apply. For info on Fi speeds, see g.co/fi/broadband. For Pixel, see g.co/pixel/networkinfo for info.