6 questions you might have about VPN by Google One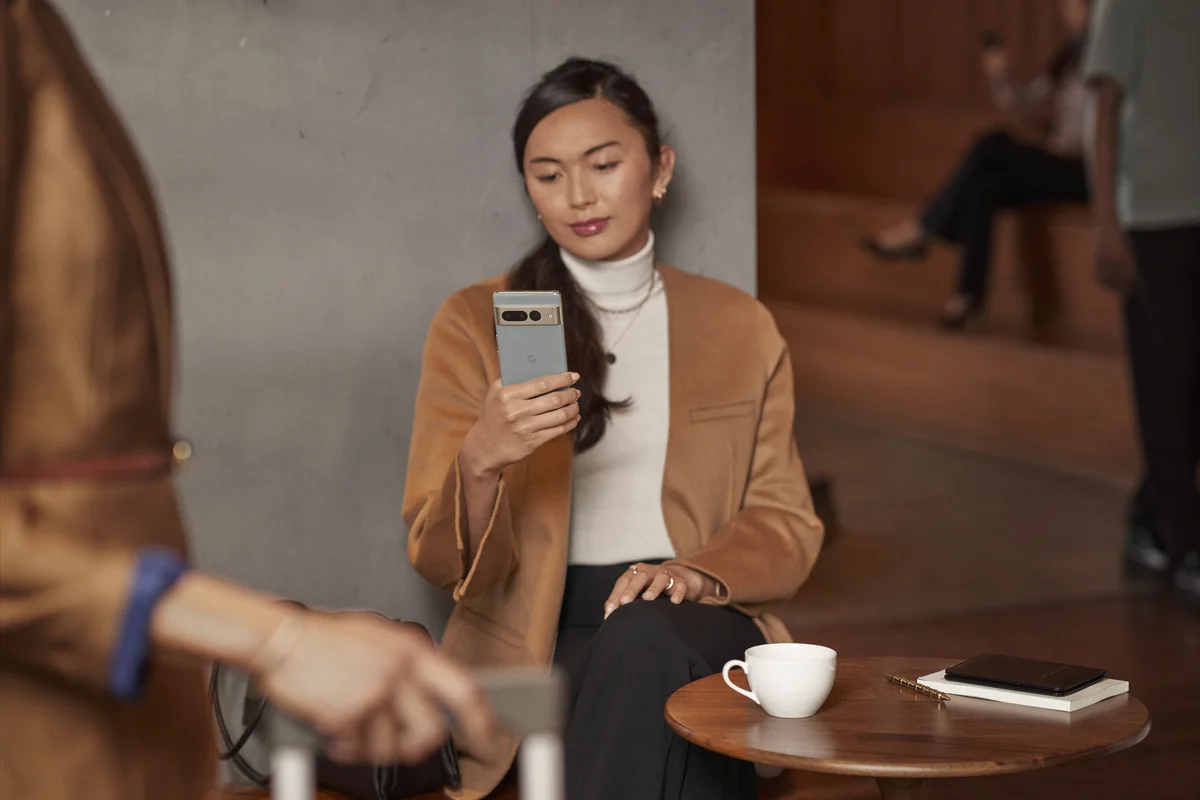 VPN by Google One gives you an extra layer of protection for your online activity on your device. It is already available to Google One members on Premium plans (2 TB and higher), and starting today Pixel 7 and Pixel 7 Pro owners will be able to use VPN by Google One on those devices at no extra cost.
But what is a VPN, why is it important and how exactly does the VPN by Google One work? Here are six answers to the most common questions we get about the technology, how it works and our approach.
What is a VPN and why is it important?
Whether you're accessing your bank account from the public Wifi at a cafe, working from your phone on the go or shopping at home, a VPN — or Virtual Private Network — gives you the peace of mind that your connection is private and secure. It works like a privacy cloak, adding a layer of encryption to your internet activity that shields it from eavesdropping hackers and network operators (which can include your internet service provider, carrier or public Wifi provider). And it also masks your IP address from the sites and apps that you visit, which could otherwise be used to track your activity over time or to derive your location.
How does the VPN by Google One work?
VPN by Google One establishes an "encrypted tunnel" between your device and a remote VPN server. The network traffic from your device is routed through this tunnel, and therefore it is obscured from any network observer or operator. The remote VPN server will route the traffic to its final destination on the Internet —the app or site you are connecting to— which will see it coming from this secure server, instead of from your device, making it harder to track you or your precise location. Think of it this way — imagine you're wearing a snowman costume in a crowd of snowmen. It would be difficult for outside observers to recognize you and see where you are or where you are going since you blend in with everyone else.
And unlike other solutions that only apply to certain traffic, a device running VPN by Google One protects all traffic from the browsers and apps you use every day.
Can Google see everything I do while I'm connected to the VPN?
To put it simply — no. VPN by Google One is built in a way that helps ensure Google cannot tie your network traffic with your identity, and we take several steps to make sure that's the case.
First, we use blind signing to provide a stronger guarantee that our servers don't associate your identity with your VPN connection. Second, we do not log your IP address or network traffic, which is only processed "on the fly." There's some minimum logging to ensure quality of service, but this never includes your IP address or network traffic. Third, we open source our client libraries, so experts can inspect and independently verify how the system works. Fourth, a third party audited our end to end system and published their reports for anyone to review.
Now, you might be asking yourself…what is 'blind signing' anyway?
Google servers are blind to your activity thanks to an extra layer of privacy. Our VPN creates a strict separation between how you're accessing things (e.g. through your Google account) and the servers that actually route your traffic to help ensure that no one, not even Google, can connect your network traffic with your account or identity. Learn more here.
When should I use the VPN?
The VPN provides the most benefit when you turn it on and keep it on so it's always working in the background to keep you safer. Thanks to its reliable performance, you won't even notice it's on.
However, if you prefer to turn it on and off, there are moments where it is particularly beneficial to use it, like working from coffee shops or connecting to airport Wi-Fi. The VPN provides peace of mind when you're using networks that might have weaker security or you aren't sure how strong the security is, so that nobody else can see your traffic.
Who can use VPN by Google One?
VPN by Google One is currently available to all Google One members who are subscribed to the Premium 2TB plan in 20+ countries. Additionally, family members who are part of the subscriber's family group can use the VPN on up to six devices. Starting today, Pixel 7 and Pixel 7 Pro users will also have access to VPN by Google One on those devices at no extra cost. They can enable VPN by Google One through the Google One app even without a Google One membership.