Transit trends: the road ahead for commuters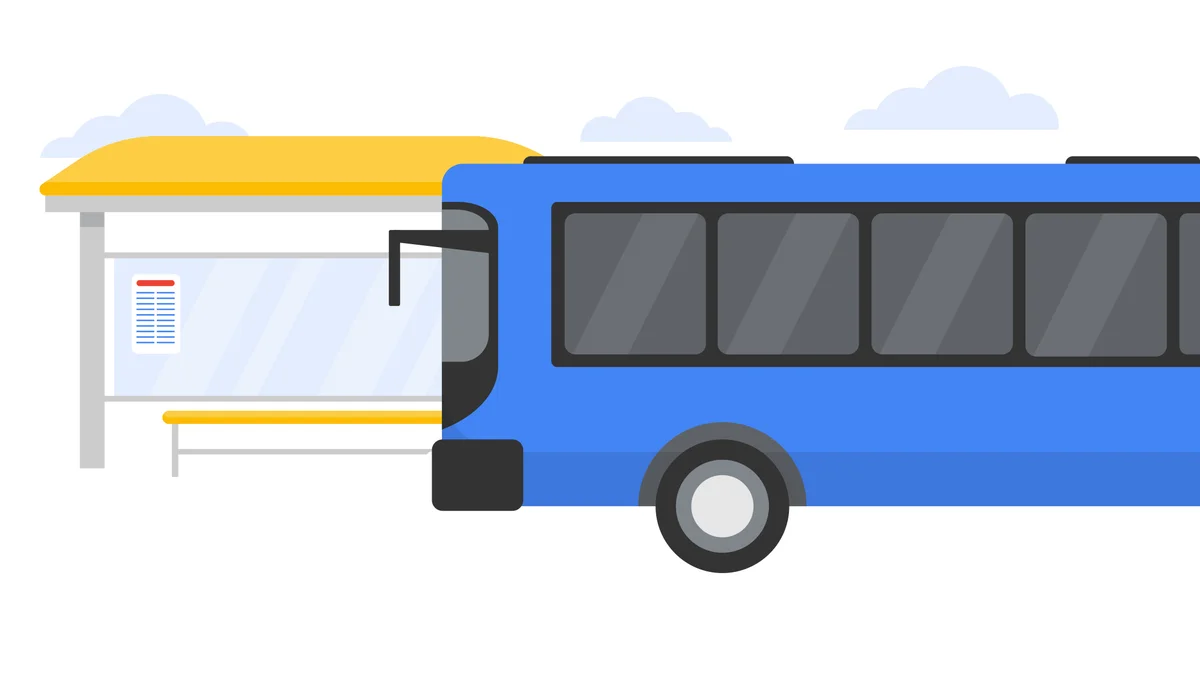 I've lived in major cities around the world, from Johannesburg to Shanghai to the San Francisco Bay Area. That means public transportation has played a big role in my daily life. 
That changed last spring, when, like many people, I traded in my daily commute on the public bus for a much shorter trip to my dining room table. I wasn't the only one transforming my kitchen into an office — transit ridership plummeted across the globe. 
While we are still far from a return to normal, we wanted to understand how people feel about returning to public transit. So we surveyed 2,000 commuters across New York City, San Francisco, Washington, D.C. and Chicago to find out. Here's what we learned: 

All aboard
We've all missed a lot during the last 18 months— from concerts and big weddings to dinner parties with family and friends. But public transportation? Turns out, surprisingly, yes. According to a recent survey we commissioned, roughly 2 in 3 people want to get back to their pre-pandemic transit routine, with New Yorkers being the most keen to return.

Parallel parking not required
While I don't miss delayed trains or crowded commutes, getting back on public transit means leaving parking behind. More than half of those we surveyed indicated that's what they miss most about their commute. But people also value the ease public transit brings when it comes to getting around, the time it provides them to reflect on their day, the time they get for themselves for podcasts or reading and even the people-watching, with 1 in 4 people admitting they miss that part, too.

Cashing out for contactless
But it's not all about going "back to the good old days." With the increasing popularity of contactless payments across many facets of daily life, it's no surprise riders want to modernize their commutes as well. Increasingly, people are turning to contactless payments as a touch-free way to pay their fare. In fact, mobile contactless payments are the only payment type that increased in popularity (up 11 percentage points) when we asked commuters how they plan to pay for transit fare now versus pre-pandemic. Cash took the biggest dive, from 42% to 32%. 
What's more, one in two people who didn't use mobile contactless payments before the COVID-19 pandemic say they would be more comfortable riding if there were touch-free options such as mobile contactless payments or ticketing.
Of course contactless payments yield far more than a touch-free way of paying. Three in four people said the convenience factor is what they like most about contactless transit payments. Ever ran to catch a train only to realize you left your wallet at home? 🙋 Every second counts when it comes to your commute, which is why 70% of people said what they like most is the speed of paying contactlessly. 
Tapping to pay: from uptown to downtown to your town
At Google Pay, we've been hard at work to help roll out mobile transit payment options in even more cities across the U.S. We've teamed up with transit agencies in major cities like New York, Chicago, the San Francisco Bay Area and Washington to give more commuters a way to quickly and easily tap for transit fare. And, by teaming up with Token Transit, we're bringing mobile contactless payments to more than 100 cities across the country, in bigger and smaller towns like Savannah, Georgia, Kalamazoo, Michigan and Santa Monica, California.
Everyone will navigate our new normal at a different pace. So, while some of us start to venture back out, consider ways that make your commute even a little easier. 
Findings are based on results of an online survey conducted by Allison+Partners Research + Insights. The online survey was conducted among n=2000 U.S. consumers age 18 or older who use public transit in New York City, San Francisco, Washington, D.C., or Chicago  - 500 respondents were captured per DMA. When referenced, the start of the COVID-19 pandemic was considered March 2020. The survey was fielded using Qualtrics and panel was sourced from Lucid. Fielding was executed May-June 2021.