3 ways we work to make Google Play more accessible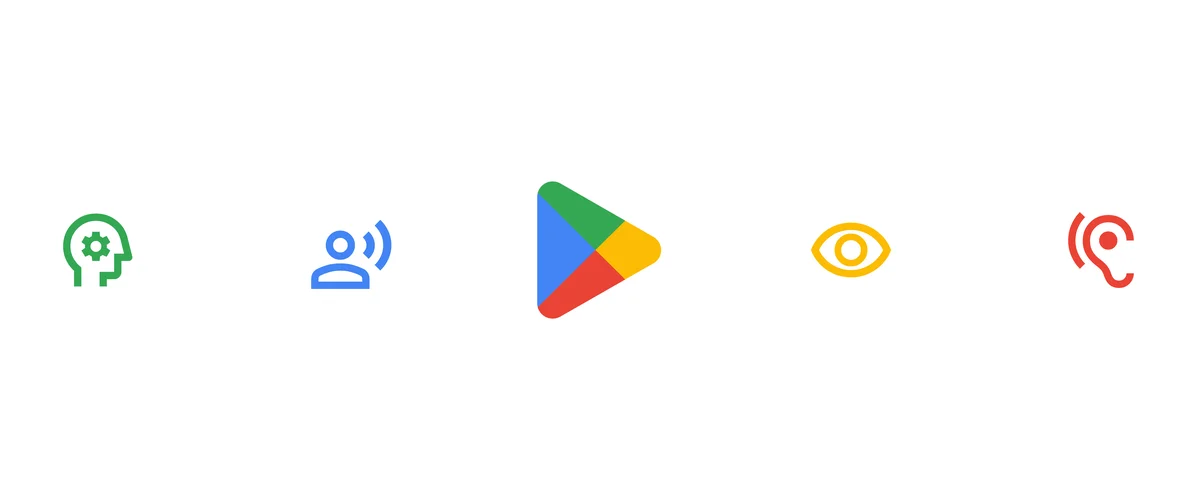 Google Play has millions of the latest apps, games, and books for people around the world. To serve everyone who uses Google Play, we need to make sure we build our platform to be as accessible as possible — especially for the more than 1.3 billion people who live with some form of disability. This means building with and for people from that community.
Since this month is National Disability Employment Awareness Month, we wanted to highlight accessibility features and apps on Google Play and some of the Googlers who build them.
Accessibility tags that help you find helpful apps
Accessibility tags on the Play Store make it easier to discover accessible apps and games with tags that include information like screen reader-friendly, hearing assistance, learning disability and more. These tags help make it easy for those with diverse needs to easily find apps that are useful tools for a specific need (like a transcription app built for people who are Deaf or hard of hearing) and any app that is accessible (like a game that is screen-reader friendly).
Karo Caran, an accessibility program manager for Google Play, helped launch this feature. As someone who has low vision, she hopes that the work she did with her team to launch this feature will help others more easily find accessible apps and games on Google Play like the one she uses every day. For example, they might find new apps like Aira Explorer, an app that connects someone who is blind or has low vision with a professionally-trained visual interpreter for on-demand assistance.
New features designed to make Google Play Books work with accessibility tools
Automagic is a page-turn feature improvement in Google Play Books that helps people using a Braille display that's paired with Talkback on Android to navigate books, making the experience better for everyone.
Previously, the basic navigation on Google Play Books supported using Braille input keys or dots to navigate through items on a page — like paragraphs, words or characters. However, moving from one page to another required switching from the Braille display to the touch screen, making the reading experience slower. Ankita Saxena, Software Engineer for Play Accessibility, noticed this issue when testing out Google Play Books and worked to find a solution. After prototyping multiple solutions, Automagic was launched, allowing users to navigate the entire book reading experience using a Braille display with Talkback.
A design process that makes new products work better for everyone
Reading Practice, a new feature in Google Play Books, helps beginner readers improve vocabulary and pronunciation skills, was designed and built with accessibility in mind, thanks to Googlers like Kevin Howald. Kevin, a software engineer for the Play Books Android App and a person with a disability, worked with the team building Reading Practice to incorporate a product design that worked for people with a range of abilities — this included design considerations for visual, auditory, and cognitive accessibility needs. As part of his role, Kevin works to identify accessibility barriers, review code and mentor engineers to ensure accessibility is an integral part of the design process for Google Play features.
To find out more information about accessibility features in Google's products, visit our product accessibility page.