Google+
Bringing the new Google+ to more people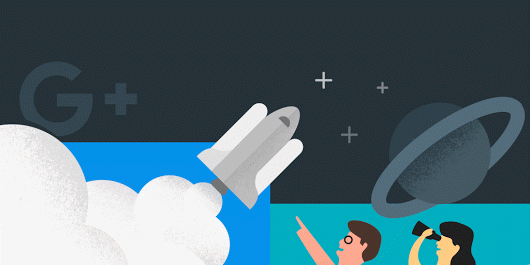 Today, we're announcing three new updates for Google+.
First, some new features. You can now have richer conversations by adding links and photos to your comments. We're also offering Community owners and moderators more control over who posts what with approved posting. Finally, we're launching a new notifications center on the web where you can see and manage your recent activity on Google+. These features will be available across the web, Android and iOS in the coming weeks.
Second, if you haven't yet previewed the new Google+, over the next few days we'll upgrade you to the experience when you sign in on the web. You'll still be able to toggle back to classic Google+ for the time being.
Finally, businesses have told us that they've found Google+ to be a valuable way to help employees share ideas and expertise via Collections and Communities, and we're looking forward to making it available to more organizations. Today, Google Apps users already using Google+ will also see the new experience when they sign in and in the next few weeks, Google+ will become a core Google for Work service.
From the 
interesting
, to the 
surprising
, and the 
delightful
, we hope Google+ continues to help you discover amazing things from passionate people.