Keep it chill this holiday with new tools from Google Maps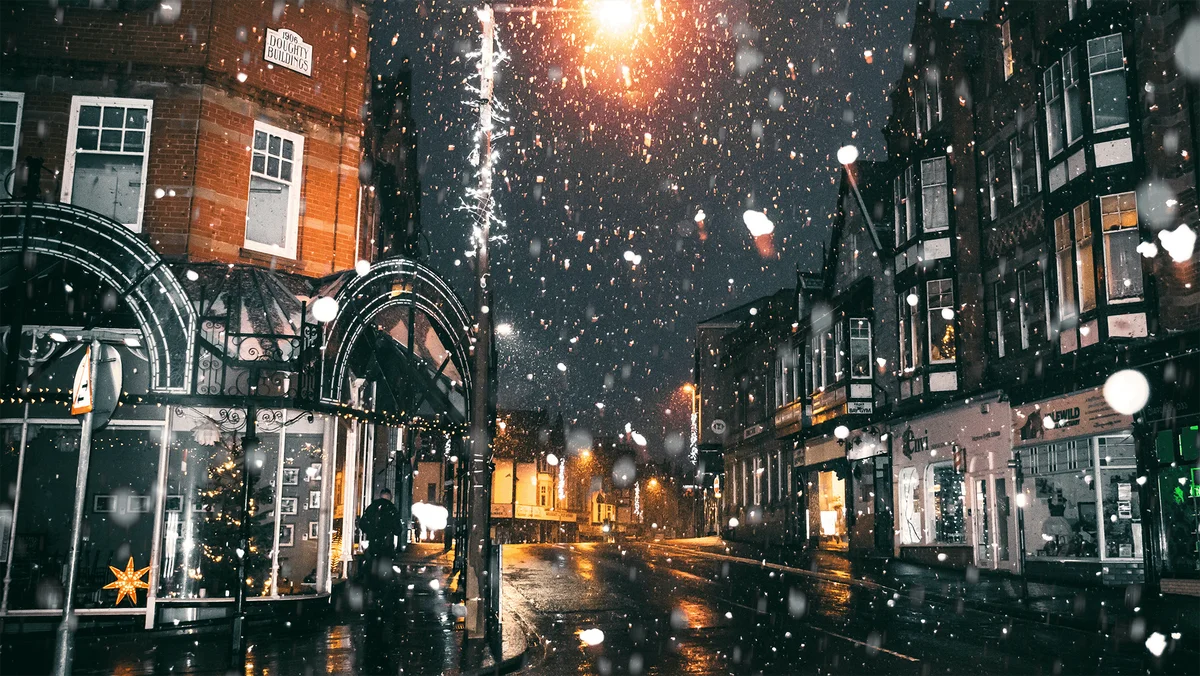 The holidays are right around the corner, and we're starting to get santa-mental! This year, many places around the world are lifting restrictions — which means people are excited to celebrate with friends and family. To keep the coming weeks stress-free, we're launching new Google Maps tools to help you stay safe, maximize your time with loved ones and find that perfect holiday brunch spot. 👌
Avoid the crowds — or flock to the festivities 🎉
Whether you're heading to your hometown or exploring a new city, you can use Area Busyness, a new feature that combines live busyness trends to help you instantly spot when a neighborhood or part of town is near or at its busiest. Say you're not a fan of crowds — just open Google Maps to see places to avoid, like the area near a holiday fair. And if you're traveling and want to check out some of the more popular areas in town, you can easily pinpoint which neighborhoods are lively.
Want more info? Tap on a neighborhood to see how busy it is at different times of day, along with the restaurants, shops and recreational places (like a museum) within it, so you can decide if you want to visit. Area Busyness starts rolling out globally on Android and iOS, in time for this holiday season.
See when a neighborhood is busier than usual with Area Busyness
Navigate malls, airports and transit stations in a snap 🏃
There's nothing quite like running through the mall in search of a last-minute gift or dashing across the airport to catch your flight. To help you find your way around large buildings fast, we're expanding the Directory tab globally on Android and iOS for all airports, malls and transit stations around the world. Now, when we have this data available, you can quickly see what types of stores are in a building (like toy stores or jewelry boutiques), airport lounges, car rentals, parking lots and more. And within each category, you can see a list of the relevant businesses, in addition to helpful information about whether it's open, its rating and what floor it's on.
The Directory tab is now available globally on Android and iOS
Holiday hosts can save time on grocery shopping 🛍️
We've all been there: You spend weeks writing a grocery list to prepare for a big holiday feast, only to realize that you've forgotten a key ingredient ​​🤦. Not to worry — pickup with Google Maps is here to help. First launched in Portland, Oregon with select Fred Meyers stores, once you place your order from the retailer, pickup with Google Maps lets you track your order status, share your ETA and let the store know you've arrived, all from the app. Pickup with Google Maps now includes more Kroger Family stores like Kroger, Fry's, Ralphs and Marianos — as of today, it's now available in over 2,000 store locations in more than 30 states across the U.S. People who use pickup with Google Maps typically wait less than five minutes for their groceries, meaning you can grab exactly what you need and get right back to your day.
Pickup with Google Maps is now available in over 2,000 Kroger Family stores in the U.S.
Calling all foodies! See and contribute helpful information about restaurants 🍽️
Not in the mood to cook? Not to worry. To help you quickly find a restaurant that fits your budget, you'll start seeing price ranges for dining spots in the U.S. based on contributions from other Google Maps users. We're also rolling out a simpler way to provide more detailed reviews about places, like whether or not a restaurant or cafe has things like outdoor seating, delivery options, curbside pickup and any features that customers should be aware of.
We're rolling out price ranges for dining spots in the U.S. based on Google Maps users' contributions
The holidays are an exciting time, and Google Maps can help you keep it as stress-free as possible. To learn more about how your city is celebrating the holidays, check out our latest trends.