Three new Maps updates to help plan your next adventure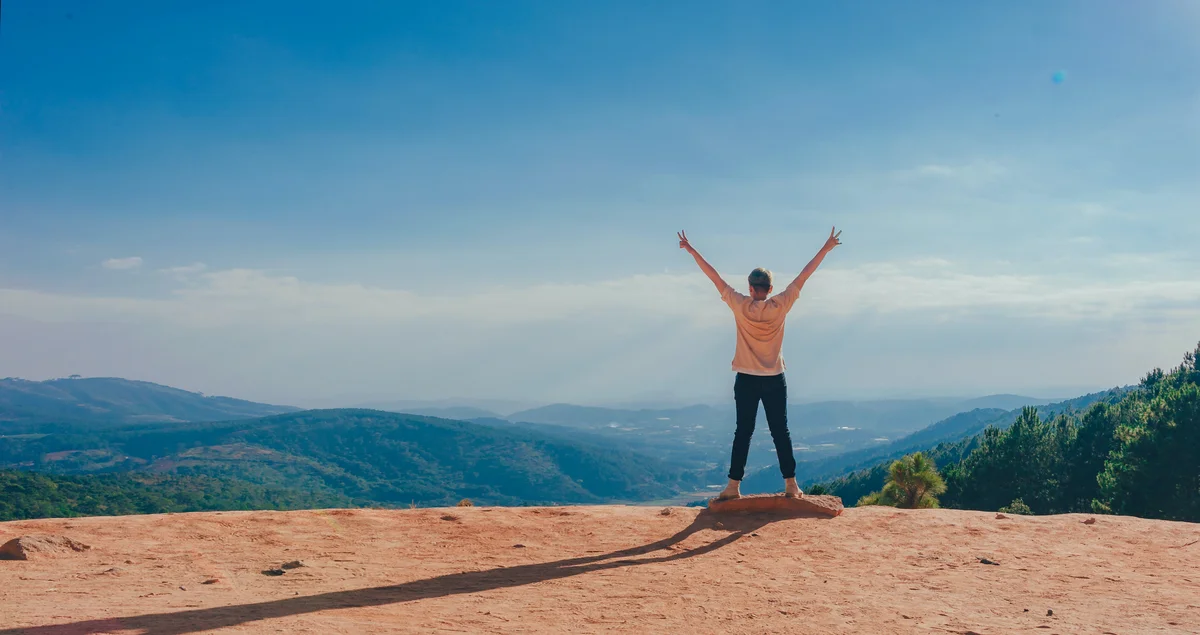 Who's got those summertime feelings? If the warmer months have you feeling extra inspired — and excited — to get outside and explore with friends, Google Maps can help you transform the way you coordinate plans and stay connected this summer and beyond. Whether you're checking out top landmarks in a new city, planning to hop on your bike, or hanging out with friends around town, these updates have you covered.
Experience global landmarks in a whole new way
The summer travel season is in full swing, and people are turning to Google Maps to plan their trips and find helpful information about places they plan to visit — like what time a place is open and how crowded it is. To help you with the trip-planning process, we're bringing photorealistic aerial views of nearly 100 of the world's most popular landmarks in cities like Barcelona, London, New York, San Francisco and Tokyo right to Google Maps. This is the first step toward launching immersive view — an experience that pairs AI with billions of high definition Street View, satellite and aerial imagery.
Say you're planning a trip to New York. With this update, you can get a sense for what the Empire State Building is like up close so you can decide whether or not you want to add it to your trip itinerary. To see an aerial view wherever they're available, search for a landmark in Google Maps and head to the Photos section.
See photorealistic aerial views of iconic landmarks, right from Google Maps
Get ready for your ride with new cycling route information
More people are hopping on their bikes! Over the past few months, cycling has increased by more than 40% worldwide – which is no surprise given that the warmer weather and high gas prices have people opting for more sustainable transportation choices. Google Maps has provided cycling directions for over 12 years thanks to AI paired with data from cities, trusted cartographic partners and feedback from the Google Maps community. With our new cycling route information, you will soon be able to easily compare bike routes and see even more granular details (when this data is available) to prepare for the ride ahead.
Just get cycling directions to any destination. In addition to seeing the elevation along your route, you'll also know if you'll encounter heavy car traffic, stairs or steep hills. You'll also be able to get a highly detailed breakdown of the route itself so you can know at a glance what type of road you'll be biking on – like a major road vs. a local street. Gone are the days of unknowingly pedaling up a strenuous hill or on a route with more car traffic than you're comfortable with.
Be prepared for your ride with more detailed cycling route information
Stay connected and safer on the go
More social outings means more time juggling meetups with friends and family. With new location sharing notifications, you can see when a loved one has arrived or left a place so you can more easily coordinate schedules and have peace of mind. Say you're headed to a concert with a group of friends. If they've already chosen to share their location with you, you can set a notification for the concert venue's address so you can see when they've arrived and meet up quickly. You could also set a notification to see when they've left the venue — just in case you get split up. One of the ways I plan to use this feature this summer is when I set out on my solo hiking trip. By asking my sister to set a notification for me so she can see when I've returned to the trailhead parking lot gives me peace of mind that someone will know that I made it back safely.
We've built this feature with privacy at the forefront. Notifications can only be set for someone who has already chosen to share their location with you. The person who's shared their location with you will receive multiple reminders to let them know — including both a push notification in the Maps app and an email, along with recurring monthly emails. As always, you're in control: you choose to stop sharing your location or block someone from setting notifications altogether.
Stay coordinated and have peace of mind with new location sharing notifications
Frequent reminders and strong controls: block notifications or stop sharing altogether
Aerial views of landmarks and location sharing notifications are rolling out now globally on Google Maps on Android, iOS and desktop, with cycling route information launching in the coming weeks in the hundreds of cities where cycling directions are available.