3 takeaways from the WANIFRA World News Media Congress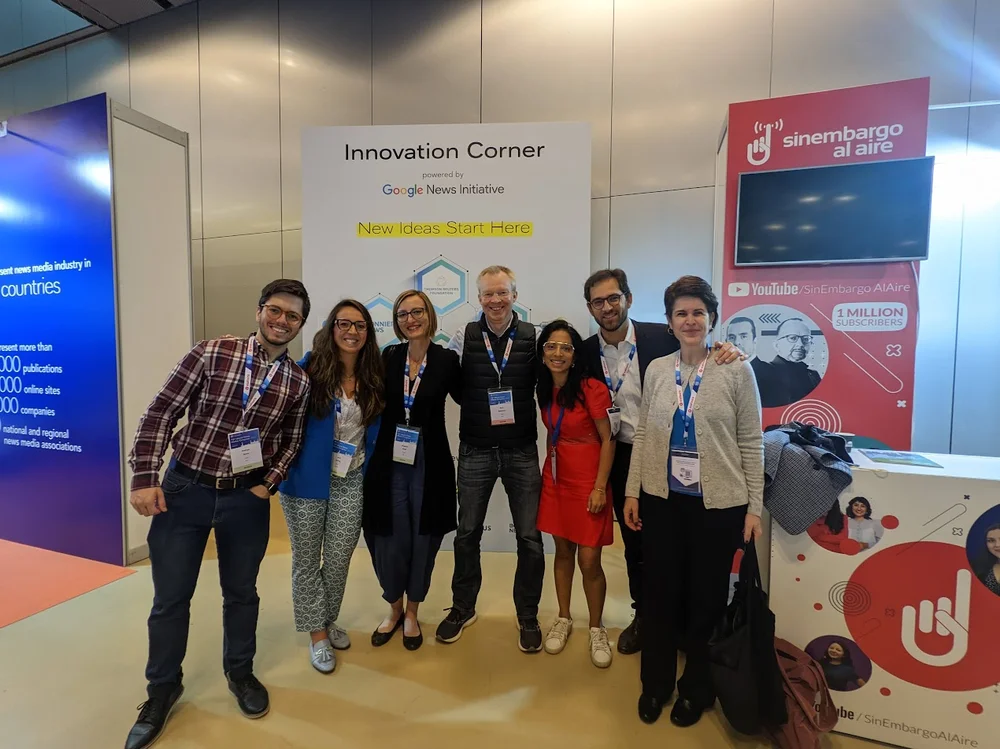 The WAN-IFRA World News Media Congress returned in 2022, with the promise to deliver "critical conversations about the future of news publishing." Attendees from all over the world gathered in Zaragoza, Spain to celebrate "the craft of journalism" as Vivian Schiller from the Aspen Institute put so well during the World News Day celebration – and to reflect on how to build on the learnings of the past to work towards a more sustainable future for the industry.
The programme and speakers did not disappoint. Topics ranged from the urgent need to rebuild trust in journalism, to the importance of understanding and tapping into underserved audiences, and innovative strategies for digital revenue growth. The energy and optimism in Zaragoza were palpable.
During the event, the Google News Initiative announced some key developments in Europe, including:
This was my first time at the Congress and I truly enjoyed getting to know more of our publishing partners, as well as hearing directly from industry experts. Here are some of my takeaways from this year:
Innovation is a priority for publishers of all sizes
Lisa MacLeod, Principal Publishing Lead at FT Strategies, is sure that, "necessity is the mother of invention." From large to small publishers, Lisa used publisher engagement in digital transition programmes such as Table Stakes Europe and Google's Digital Growth Programme, as proof that innovation is key for the sustainable future of news.
Publishers are pulling different levers on their path to digital revenue
From Pierre Louette, CEO of French publisher Les Echos, we heard that good content, served at the right time to the right audience, along with a focus on diversification of revenue streams, go a long way to build a sustainable business. Les Echos, a 115-year-old business, now sees the majority of its revenue coming from digital.
Diversity is essential to the news industry's growth and quality of journalism
Katia Murmann, founder of Equal Voice, an advocacy group for women in media, offered her perspective on why diversity is so positive for the future of the news industry: "When Equal Voice started, only 35% of our readers at Ringier were women. Now, it's 50%. By focusing on adding more female voices to our newsroom, we tapped into a whole new audience and potential revenue source."
I'm leaving Zaragoza with a renewed perspective on the future of news, and feeling encouraged by the work to come. Thank you to our publisher partners who exhibited their fantastic projects in the Google News Initiative Innovation Corner and everyone who took the time to meet with our team onsite.