Google News Showcase, now on desktop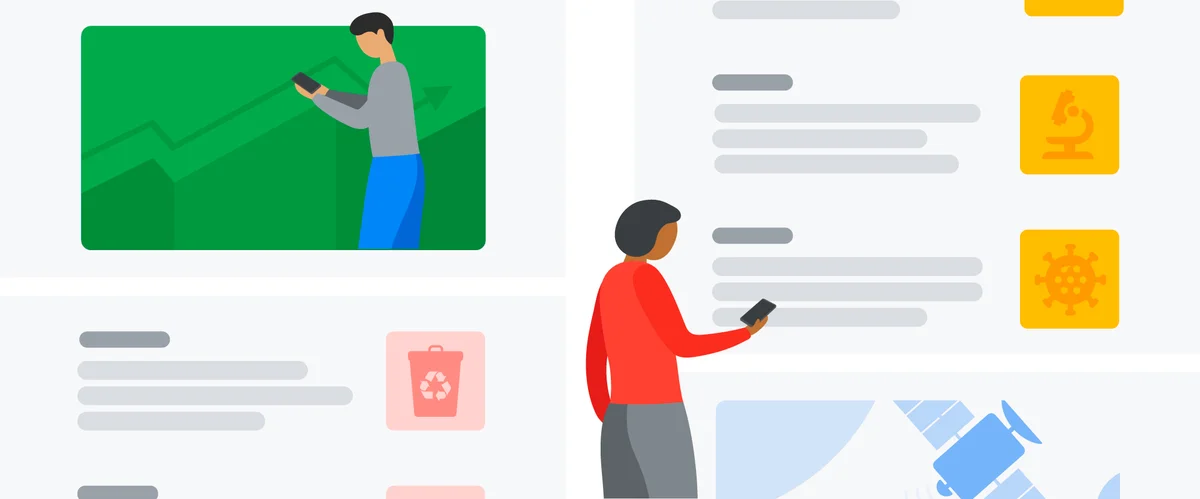 Last year we announced the launch of Google News Showcase, our product and licensing program that pays publishers for bringing their voice and curation into Google's news products. Backed by a $1 billion investment, we've so far launched the product in the U.K., Australia, Germany, Brazil, Argentina, Italy, Czechia and India. Ninety percent of the publishers signed up for News Showcase in more than a dozen countries represent local, regional or community newspapers. 
Since we launched, we've also released new features like Extended Access, which gives News Showcase readers more opportunities to read select paid content from our publisher partners to show them the value of high-quality news.
Today, we're announcing a few new features for News Showcase. First, we're rolling out News Showcase for desktop users of Google News (via news.google.com/showcase). Now every user of Google News, regardless of what device they're using, can see enhanced story panels from our News Showcase partners. This feature is available in the eight countries where we've currently launched News Showcase. 
Here's how readers and publishers will see News Showcase panels working on desktop:
Most people will see News Showcase panels right on their Top Stories page, the first page they land on in Google News. Here, right below the top stories of the day, we've added a new carousel containing the latest News Showcase panels from publishers they already follow, as well from publishers they might be interested in.
An example of the desktop experience for Google News Showcase with some of our partners.
For users who want to explore, we've added the News Showcase catalog page, accessible directly via the left-side navigation. Here, users can see the latest panels from every participating publisher in their country: both national titles covering issues across the country and throughout the world, and smaller regional and local outlets covering the events closer to the places readers may live and care about.
An example of how Google News Showcase's catalog page will look with some of our partners. 
And for users who want to dive deeper, we've added a new News Showcase section directly on participating publishers' landing pages — their homepage within Google News. Here, readers can see all their News Showcase panels: the latest Rundown panel, covering the most important issues for a publisher every day, and their story panels, which give readers deeper context on important articles.
An example of how a News Showcase publishers' landing page will look. 
These desktop experiences will happen seamlessly, and will appear to users without requiring any additional work from our publisher partners. 
"Google News Showcase is a valuable resource for publishers like La Voz de San Justo. It allows our editors to select relevant content for our audience in an easy, effective and intuitive way. It's a product with multiple benefits," says Constanza Martínez, a content manager from La Voz de San Justo, a local publisher in Argentina. "Our editors can update the panels in a heartbeat to keep our audience informed, and after that they are able to get on with other work in the workflow of the newsroom. With Google News Showcase we present premium content to readers in a seamless way, even for a local publisher like us." 
We're also rolling out a new feature within News Showcase panels today. Publishers will be better able to add context around their stories via linked bullet points in their panels. You'll start to see these new links appear on News Showcase on mobile over the next few weeks.
 An example of how the new linked bullets in News Showcase panels will look from a reader perspective. 
The goal of News Showcase panels is to help users find new publishers and build strong relationships with them, so they can always find the latest news from a publication they trust. While that is a longer-term goal, we've been encouraged by what we're seeing as we have continued to expand and improve News Showcase. Millions of users are seeing News Showcase panels every day, getting a better understanding of stories right within their news feeds. They're also clicking through to read the full article on the publisher's site; we're now delivering over 10 million clicks per month from News Showcase content.
People continue to tell us they want more from their favorite publishers. Users have tapped the Follow button more than 460,000 times on News Showcase panels (almost double what they were just a few months ago), ensuring they get to see regular updates from their favorite publishers every time they open Google News. We'll work with publishers to learn more about how people engage with News Showcase to be sure we're delivering on our long-term goal of strengthening the relationship between readers and publishers.
News Showcase is just one part of Google's overall commitment to the news industry. We partner with news publishers through the Google News Initiative, offer innovative products like Subscribe with Google to help them earn sustainable revenue, and build tools like those in Journalist Studio to help make it simpler and more affordable to uncover and write stories. High-quality journalism is important to us, to our users and to society as a whole, and we're dedicated to ensuring a positive future with our products and investments.