A Premium night's rest with Google Pixel Watch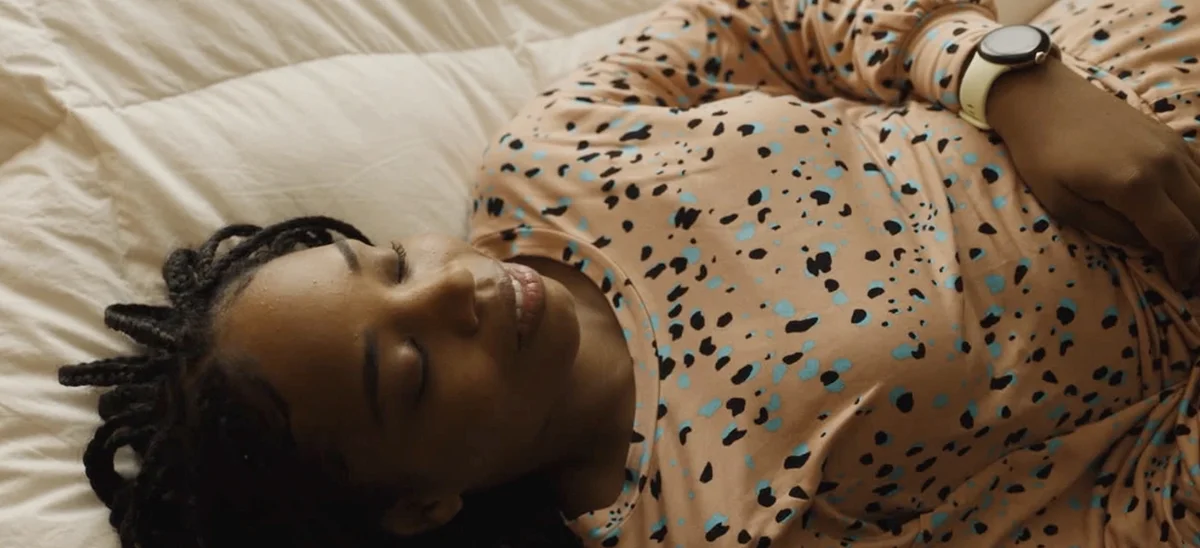 While everyone has different sleep needs and routines, there are clear patterns that we all fall into. After a decade of analyzing over 22 billion hours of sleep data and 1.87 million sleep logs, we wanted to share what we've found to not only help you learn more about your sleep, but give you the information and tools to make it better. That's why we're bringing Fitbit Premium's Sleep Profile to the Google Pixel Watch, giving you more ways to understand your sleep information, get more insight into your sleep style over time – including how your routines and actions impact sleep – and find ways to improve to (hopefully) get a better night's rest.
Now, Premium members can access their Sleep Profile in the Fitbit app with Google Pixel Watch in addition to Fitbit devices.1 The monthly analysis takes into account 10 different aspects of sleep — including sleep duration, bedtime consistency and disrupted sleep — to provide a complete picture of your sleep patterns and habits. All these insights determine your sleep animal, which represents what type of sleeper you were that month. For example, a giraffe, the most common type of sleeper (22.8% of users), is someone who doesn't get a lot of sleep but sleeps solidly when they do. You'll also get a detailed analysis of how your sleep patterns compare to someone of a similar age and gender, so you can see where you may want to improve.
If you wore your Google Pixel Watch to sleep for at least 14 nights in October, you will receive your first Sleep Profile and animal on November 22. If you start wearing your watch to bed today, you'll get your results for the month of November on December 1.
Giraffe: Your sleep tends to be shorter, and you are more likely to sleep later and wake up earlier. You have a relatively good proportion of deep and REM sleep despite a shorter overall duration. Most Giraffes skew younger in age.

Bear: You tend to have a consistent sleep schedule, regularly falling asleep around the same time. You go to bed earlier than most, and you tend to reach a sound sleep quickly. Your sleep tends to be long and restful, with a relatively high proportion of deep and REM sleep.

Dolphin: You tend to fall asleep later than most and sleep for less time overall—maybe due to an inconsistent sleep schedule. Compared to others, you tend to be a lighter sleeper and might take naps to catch up.

Hedgehog: You usually fall asleep later and wake up earlier. You are a lighter sleeper—typically taking longer to reach sound sleep and may get less deep and REM. Most Hedgehogs skew older in age.

Parrot: You tend to keep a consistent bedtime and don't sleep too early or late. You typically reach sound sleep quickly and usually get a good amount of sleep each night. You likely sleep deeply once you drift off but can be light on REM due to waking up briefly throughout the night. The Parrot has the highest proportion of men, and is one of the most active users with an average of 9,733 steps per day.

Tortoise: You tend to fall asleep at different times each night, but often earlier than most. Paired with slightly later average wake times, you tend to spend more time in bed overall but may find it takes longer to reach a sound sleep, impacting your lower than average deep and REM sleep. The Tortoise has the highest proportion of women, but is the least common sleeper type (12.2% of users).
Since it launched earlier this year, we've released 6.35 million profiles to our users, showing us some interesting trends (July-November 2022). People who use Sleep Profile are most successful at hitting the ideal range of "Time Before Sound Sleep" (52%), REM sleep (49.7%) and deep sleep (49.5%). But they are the least successful at hitting the ideal range of "Nights with Long Awakenings" and "Sleep Schedule Variability" (14.6% and 23.2% respectively). The most common areas of improvement are Days with Naps (61.2%), Sleep Schedule Variability (52.7%) and Restorative Sleep (45.6%).
Fitbit Premium offers personalized insights and advanced longitudinal analytics to help you be more active, sleep better, stress less, and more, including Daily Readiness Score to help you know when your body is ready for a workout or needs a recovery day.

Try a wide range of exercise and mindfulness sessions in Fitbit Premium to help you stay motivated for your fitness routine and help you wind down for bed.

Better understand how well your body is handling stress with this daily and detailed personalized score via Fitbit Premium.
Sleep Profile is part of Fitbit Premium, which helps you better understand your body to take charge of your overall wellness. Every day, tens of thousands of people complete Premium sessions, from mindfulness exercises to cardio boxing, and taking advantage of personalized analytics and insights. Here are some tools you can try in Premium today:

Optimize your day with Daily Readiness Score: This feature uses a variety of metrics to give you a daily score (1-100), helping you understand if your body is ready for a workout or if you should prioritize recovery instead.
Break a sweat: Stay motivated and keep your fitness routine fun and fresh with access to more than 1,000 workouts from Fitbit trainers and your favorite brands like Aaptiv, barre3, Cyclebar, LES MILLS, obé and Row House.
Keep a pulse on your stress: Receive a breakdown of your Stress Management Score with info on metrics like heart rate, heart rate variability, sleep patterns and activity impact.
Take a mindful minute: Try hundreds of different mindfulness sessions from brands you love including Aura, Breethe, Calm and Ten Percent Happier to help reduce stress, relax and improve your sleep.
You can also check out Sleep Profile and other Fitbit Premium features on all our latest products, including Sense 2, Versa 4 and Inspire 3 — available at Fitbit.com, the Google Store and select global retailers.