7 years of software updates for the Pixel 8 series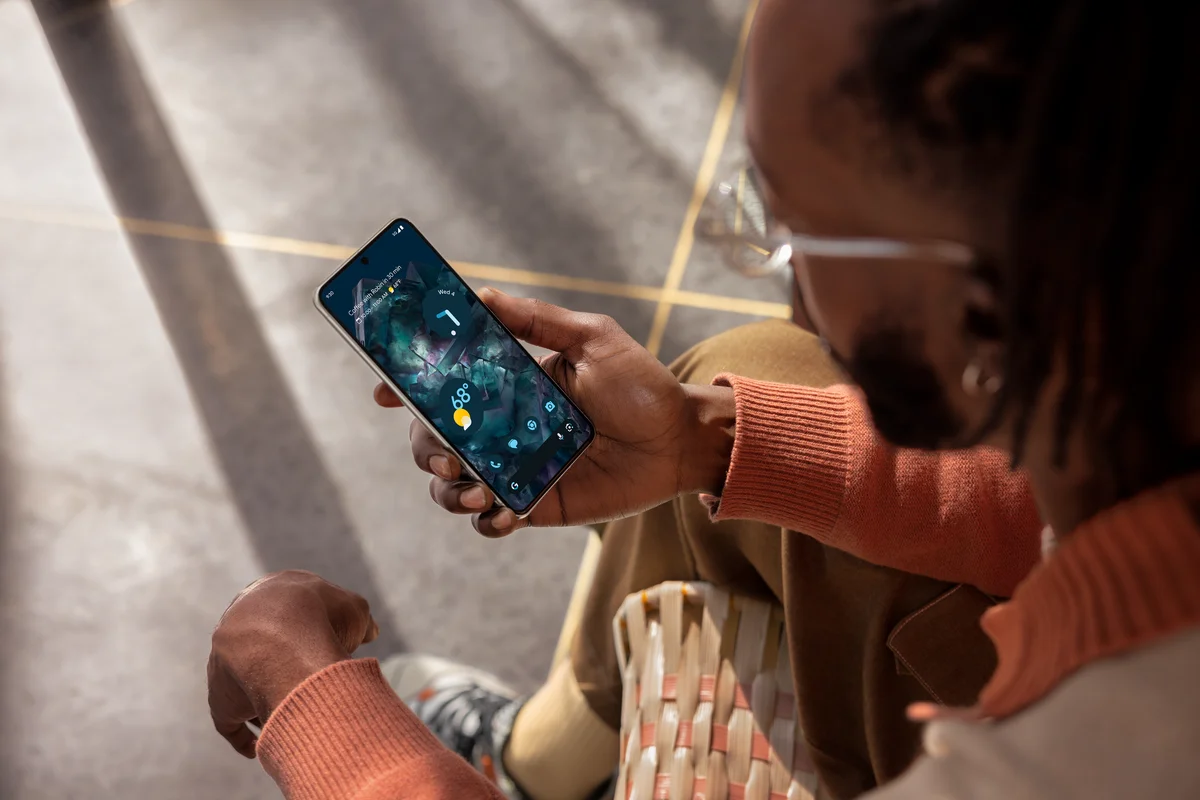 Today we announced our commitment to providing seven years of software support for Pixel 8 and Pixel 8 Pro, including Android OS upgrades, security updates and regular Feature Drops.1 That means your Pixel 8 and Pixel 8 Pro will be supported all the way into 2030. No major smartphone brand offers this committed level of support and longevity. This makes these phones a more sustainable smartphone choice, because they'll be secure and perform well for seven years.
The latest Android OS updates and Feature Drops
With Pixel, you're treated to exclusive features, updates and fixes that keep your phone working harder for you. Think Pixel Feature Drops, security upgrades, Android software releases and AI technology from Google. We know your whole life is on your phone — from photos to passwords — so we're providing consistent security fixes and improvements that help keep you and your data secure.
Extending our commitment with Pixel 8 and Pixel 8 Pro was a natural progression for us, especially as we're seeing people use their Pixel phones longer and longer. To make this possible, we've been working to secure long-term commitments from partner teams, and put the necessary testing infrastructure in place.
We also dug into how we can deliver the highest quality, best tested updates to Pixel users on a consistent basis. As part of this effort, our security updates, bug fixes and feature updates won't roll out on a specific day each month. Instead, we'll deploy updates as soon as they've completed the necessary tests to ensure they improve the experience for all Pixel customers.
All-new features, all the time
A hallmark of Pixel devices, Feature Drops roll out multiple times a year — to all supported Pixel devices — and include feature enhancements and even new features across areas like safety, security, camera and more. For example, you might receive updates to all-time favorite features — like Night Sight, Call Assist, Magic Eraser and Recorder — automatically and without needing to get a new phone.
Pixel 8 and Pixel 8 Pro are the first phones to launch with the new Android 14. Google will also extend hardware support and make parts available for seven years to match the software commitment. The result? You can be confident that your Pixel gets even more helpful over time.
More from this Collection
Made By Google: Helpful, simple and personal
Take a look at our growing family of Pixel devices packed with premium hardware, helpful software and state-of-the-art AI research.
View all 10 articles