4 ways that switching to Pixel is easier than ever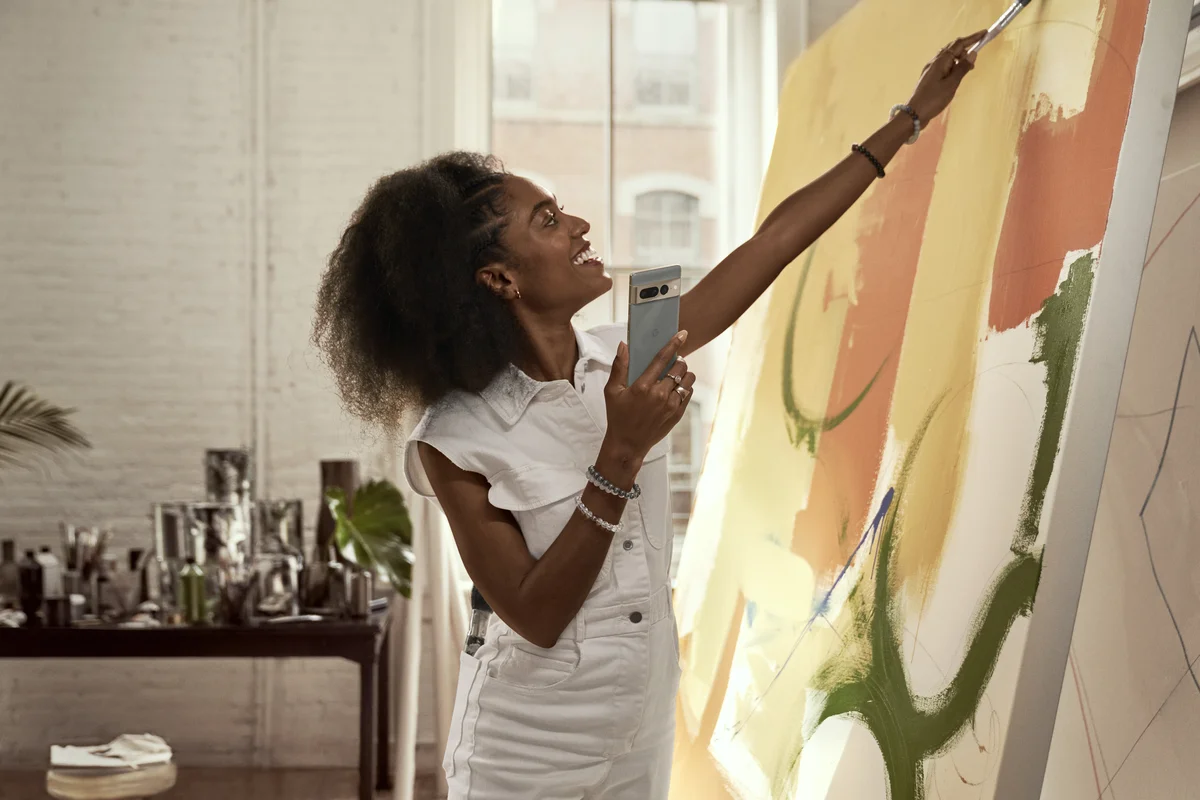 The holidays are almost here, along with all of the deals. If you're eyeing a Pixel 7 or Pixel 7 Pro as a present for yourself or someone else, but switching from iOS to a Pixel sounds like more of a hassle than a gift — you'll be happy to hear that the whole process is easier than you think.
All you have to do is connect that old phone with your Pixel 7, then your selected data — like contacts, photos and messages — will transfer over. And the whole process takes about 30 minutes on average! For those making the swap, we've wrapped up four ways switching is easier than ever.
Data transfer is easy as 1-2-3: connect, select, transfer
Your new Pixel comes with everything you need to make moving your data easy including a USB adapter to connect your Pixel to your old iPhone. Once connected, prompts on your Pixel screen will guide you through the transfer process.
Bring your contacts, messages and more with you
Joining Team Pixel doesn't mean you have to leave what matters to you behind — like your apps, old messages and years of phone contacts. Once you connect your two phones with a cable, screen prompts will guide you through what you can transfer over from your iOS device including:
Contacts
Photos and video
SMS, MMS and iMessage text and media
Apps
Music
iCloud and Google calendars
Call logs
Notes
And more - specifics can be found in our Help Center
When you open Google Photos on your new Pixel and scroll through all your photos of friends, family and furry companions, it will be like you never left your old phone. Well, except you can now use Photo Unblur to clear up photos from your old phone and remove unwanted distractions from otherwise brilliant shots with Magic Eraser — both of which are only on Pixel.
Transferring photos from iCloud
What's that? You've got all your photos backed up in iCloud and not on your physical phone? All good, Google helps with this too.
Even before you get your Pixel device, you can start the process of moving images from iCloud Photos to Google Photos at privacy.apple.com. Google offers 15 GB of storage — three times as much storage as you may be used to — but if that's still not enough for all your data, then you can upgrade your Google One plan here.
What about iMessage?
Your Pixel can send and receive messages with all other Android and iPhone devices. Plus, we're doing what's possible to improve messaging between Android and iOS, like adding support for reactions and more. We recommend that you deregister your phone number from iMessage when you make the switch to make sure that iMessage doesn't intercept your messages.
Given all that, you can gift a Pixel 7 to yourself or others in confidence, knowing that anyone can connect, select and transfer their way onto Team Pixel. Plus, the biggest gift of all is that Pixel 7 comes packed with plenty of helpful, AI-powered experiences. That includes an incredible camera, resilient security and features you can only find on Pixel — like Call Screen, Direct My Call and Hold For Me, which you can learn more about here.
To learn more about making the switch, visit our Switch to Pixel page.