Bringing Google Fi to more people on Android and iOS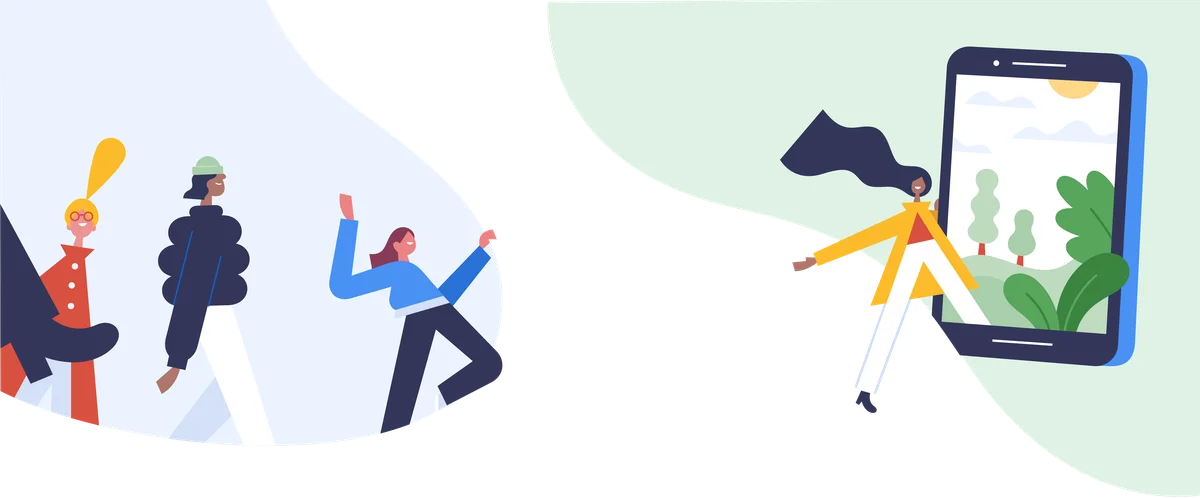 When we launched Project Fi in 2015, we set out to make your wireless experience fast, easy and fair. Over the years, we've built upon that vision by bringing you features at no extra cost, like international data coverage in 170 countries and territories, spam protection, and data-only SIMs for your other devices. This all comes layered in our simple plan with no contracts or extra fees, 24/7 customer support, and Bill Protection—which gives you the flexibility to use unlimited data when you need it, but only pay for what you use when you don't. We're proud that we've achieved a customer satisfaction score (CSAT) of over 90%—but the thing we hear most from our subscribers is that they wished Project Fi worked with more devices.
Starting today, Project Fi is available on more phones: our plan now works with the majority of Android devices and iPhones. And since we're officially expanding our device support, we're making our name more official, too: we're now Google Fi.
Use the phone you like—the choice is yours
Now, you can sign up for Fi with popular Android phones (including many Samsung, LG, Moto and OnePlus devices) and with iPhones (in beta). Since this is the first time Google Fi is available for iPhones, there are a few extra steps to get set up, which we'll walk you through in the Google Fi iOS app. No matter what phone you use with Fi, you'll get great Fi features—like reliable coverage, easy group plans, and high speed international data coverage for the same rates you pay at home. Plus, as always with Fi, there are no contracts and zero hidden fees.
Some plan features will depend on the Android or iOS device you use. So if you're looking for the full Google Fi experience, including Fi's unique technology to seamlessly switch between multiple cellular networks, you can use a phone designed for Fi—like the Pixel 3, Moto G6, and any other phone available on the Google Fi website. These phones include special hardware and software to move effortlessly between Google Fi's networks and provide you with even more security and reliability through Fi's new enhanced network feature.
Get started with Google Fi
Finally, we're celebrating today's news with some special offers. Travel has always been easy with Google Fi, but now all that's left to do is plan your next trip. Today only, whether you're new to Fi or already one of our subscribers, when you buy a phone from Google Fi, you can vacation on us, too. For any phone you purchase, you'll receive the same value back in your choice of travel gift cards, which you can spend on flights with Delta and Southwest or lodging with Airbnb and hotels.com. Alternatively, if you'd rather set up Google Fi on your current phone, you'll earn $200 of Fi service credit when you sign up today.
If you're ready to join Google Fi, now's the perfect time to sign up. If you're bringing your own phone, check to see if your device is compatible. We're looking forward to bringing the Google Fi experience to more people across the U.S.