Delivering RCS messaging to Android users worldwide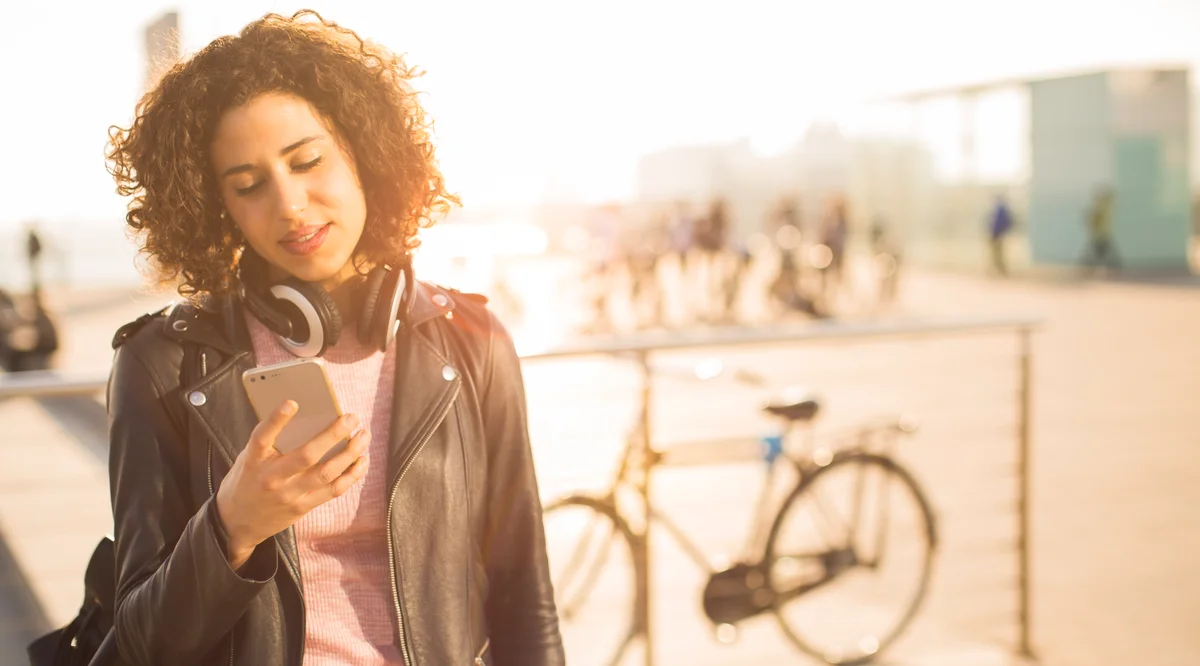 Whether we're receiving a boarding pass for a flight or chatting with friends and family, SMS (better known as text messaging) is a universal way for us to stay connected. But despite its ubiquity, SMS hasn't evolved to take advantage of all the features that smartphones enable today. We believe it's important to innovate in messaging standards, so we've been working with the mobile industry on an initiative to upgrade SMS through a universal standard called RCS (Rich Communications Services), bringing more enhanced features to the standard messaging experience on mobile devices. Today, we're taking a significant step toward making RCS messaging universally available to users across the world with 27 carriers and device manufacturers launching RCS to Android users with Google.
Following our partnerships with Sprint, Rogers, and Telenor, today we're announcing that Orange, Deutsche Telekom, and Globe Telecom are committed to launching RCS messaging powered by the Jibe RCS cloud from Google and will be preloading Android Messages (formerly called Messenger for Android) as the standard native messaging app for their subscribers. We're also announcing that the Vodafone Group RCS service is supporting Android Messages and has already launched across 10 markets for Vodafone subscribers globally.
These partners have also committed to interconnecting through the Jibe RCS hub so that RCS messages are delivered to subscribers across carrier networks, helping RCS messaging become truly universal. We're now partnering with carriers representing more than 1B subscribers worldwide.
Upgrading the default messaging experience for Android
We want to make sure that Android users can access all the features that RCS messaging offers, like group chat, high-res photo sharing, read receipts, and more. So we're working with mobile device manufacturers to make Android Messages the default messaging app for Android devices. Mobile device brands LG, Motorola, Sony, HTC, ZTE, Micromax, HMD Global - Home of Nokia Phones, Archos, BQ, Cherry Mobile, Condor, Fly, General Mobile, Lanix, LeEco, Lava, Kyocera, MyPhone, QMobile, Symphony and Wiko, along with Pixel and Android One devices, will preload Android Messages as the default messaging app on their devices. With these partners, we're upgrading the messaging experience for Android users worldwide and ensuring a consistent and familiar experience for users. We'll continue to add more partners over time.
Android Messages supports RCS, SMS and MMS so people can message all their friends regardless of their network or device type. We'll continue to update and improve Android Messages to bring new features enabled through RCS, such as the ability to search and share all types of content and easily access the messages that are most important to you.
Improving business messaging with RCS
Currently millions of businesses, service providers, and brands use SMS to communicate with their customers, whether they're sending a bank fraud alert or package delivery notification. But while SMS provides a universal way for consumers to connect with businesses, the messages are limited to just plain text. RCS will upgrade today's business messaging experience by enabling brands to send more useful and interactive messages. For example, a message from your airline reminding you to check in for a flight can now take advantage of rich media and interactivity to provide a full check-in experience, complete with boarding pass, visual flight updates, and terminal maps on demand, all directly within the messaging experience. Businesses can also have a branded messaging experience with information about the business and the ability to share content like images, video clips and gifs.
To make it easier for brands to participate in RCS business messaging, we're creating an Early Access Program which will allow businesses to learn and build with the technology, influence the roadmap and standards, and be first to offer their customers an upgraded messaging experience. Virgin Trains, Walgreens, Amber Alert Europe, Baskin-Robbins, BlaBlaCar, FICO, Gamestop, G2A.com, IHG, LexisNexis Risk Solutions, Naturas, Papa Murphy's, Philips, Porto Seguro, Sky, SONIC® Drive-In, Subway, Tailored Brands (Men's Wearhouse and Jos. A. Banks), Time Inc., and Uber are participating in the program in collaboration with messaging partners 3C, CLX Communications, Experian Marketing Services, MessageBird, mGage A Vivial Company, Mobivity, Movile, Vonage through the Nexmo API Platform, OpenMarket, Waterfall, and Zipwhip. Demonstrations of RCS business messaging will be showcased at Mobile World Congress next week in the Android Global Village and GSMA Innovation City, and you can learn more about it on our site.
We're excited to see RCS messaging reach more people, and look forward to launching with more partners in the coming months. Learn more about our RCS solutions and the Jibe cloud platform on our site.