Zolli Candy spreads the word about healthy Easter treats with bunny.boo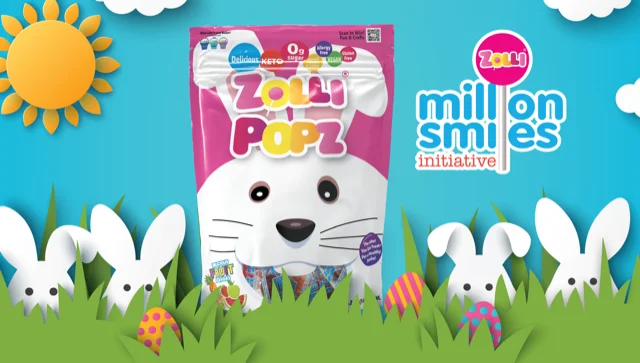 When I was 7 years old, my dad took me to the bank and the teller offered me a lollipop. But I hesitated to take it: after all, everyone had always told me candy was bad for my teeth. That's how my company, Zolli Candy, was born — to make treats for those with dietary restrictions, or who just want healthier options. Our treats are zero-sugar, allergy-friendly, gluten-free, vegan, keto and kosher.
But healthy treats aren't enough. In 2018, I established the Million Smiles Initiative to help educate kids about oral health. We take part in school curriculum, community education and family events around health, science and entrepreneurship. And of course, we send students our Zollipops, too. In fact, over six million children have been educated through our program thus far!
I'm 17 now, and our company is still going strong. Last October, Zolli Candy partnered with Google Registry when they launched the .boo top-level domain. Treats.boo helped grow our Halloween sales by 300%. With Easter right around the corner, we have another opportunity to keep more people smiling and reduce America's most chronic childhood disease: tooth decay.
One of my favorite events I've participated in started in 2015 as part of First Lady Michelle Obama's "Let's Move" initiative. At the annual White House Easter Egg Roll, 35,000 kids walk away with Zollipops in their hands each year. It's great to see the smiles on the kids' faces — and parents are happy to know their kids are eating a healthier treat. Join us this year and check out bunny.boo to learn how you can help us save smiles, while also enjoying a delicious treat that isn't bad for your teeth. How sweet is that?