2020: The new normals of daily life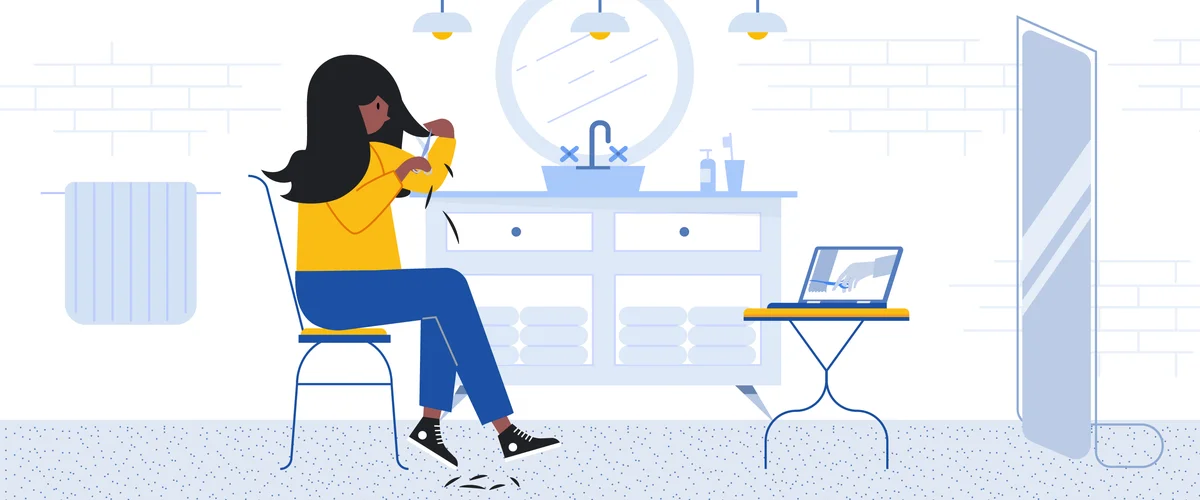 This year, if you found yourselves asking  "what day is it?" you weren't alone. That question was searched for on Google more than ever before in 2020 as so many of us adjusted to new routines while living through the coronavirus pandemic. 
Sheltering in place meant we had to get creative with our beauty and grooming habits. Average daily views of YouTube videos with "haircut" and "home" or "how to" in the title increased by over 220 percent since mid-March, and that was just the beginning. These are the 2020 top trending beauty "how to's…" on Google Search.


How to cut men's hair at home 

How to plop hair

How to color your hair at home

How to wash your hands

How to style curtain bangs

How to cut women's hair

How to do knotless braids

How to fade hair

How to trim your own hair

How to dermaplane
Found yourself kneading some kitchen inspiration this year? If you weren't a master chef or baker before 2020, you may be now. Searches for "recipes"  hit an all-time high worldwide. In the U.S., comfort food and sweet treats consume this year's top trending recipes. (Fun fact: On YouTube, global average daily views of videos related to sourdough have increased over 260 percent since Mar. 15.) 


Sourdough bread

Whipped coffee

Disney churro

Dole whip

DoubleTree cookie

Ikea meatball

Chaffle

Hamburger bun

Egg salad sandwich

Healthy banana bread
Our commute time turned to couch time, as many of us transitioned from the office to working from home. People looked for solutions to questions  like "how to stay motivated" and "how to stay focused." Here are the top trending work from home-related questions this year. 


How to stay motivated working from home

How to stay focused working from home

How to start working from home

How to be productive working from home

How to get a job working from home

How to stay sane working from home

How to keep toddler busy while working from home

How to make working from home fun

How to survive working from home

How to manage employees working from home
When we weren't finding new recipes or trimming our own bangs, we explored virtual ways to stay entertained and connected. Whether you celebrated a major milestone or found new ways to keep your kids engaged at home, this list of "virtual…" searches is extremely 2020. 


Virtual field trips

Virtual museum tours

Virtual Kentucky Derby

Virtual learning

Virtual NBA fans

Virtual EDC rave

Virtual classroom

Virtual tours

Virtual marriage

Virtual baby shower
And speaking of virtual, the dating scene looked a little different this year. From digital-only to socially distanced date ideas, we still looked for ways to find a connection. 


Quarantine date ideas

Virtual date ideas

Long distance date ideas

Free date ideas

Social distancing date ideas

First date ideas during covid

Facetime date ideas

Outdoor date ideas

At home date ideas

Best date ideas
For more lifestyle trends that made 2020 feel, well, so 2020, explore this year's other trending lists at Google.com/2020. And you can learn more about what we watched and learned during the pandemic with this year's YouTube Trends.