How we're responsibly expanding access to generative AI in Search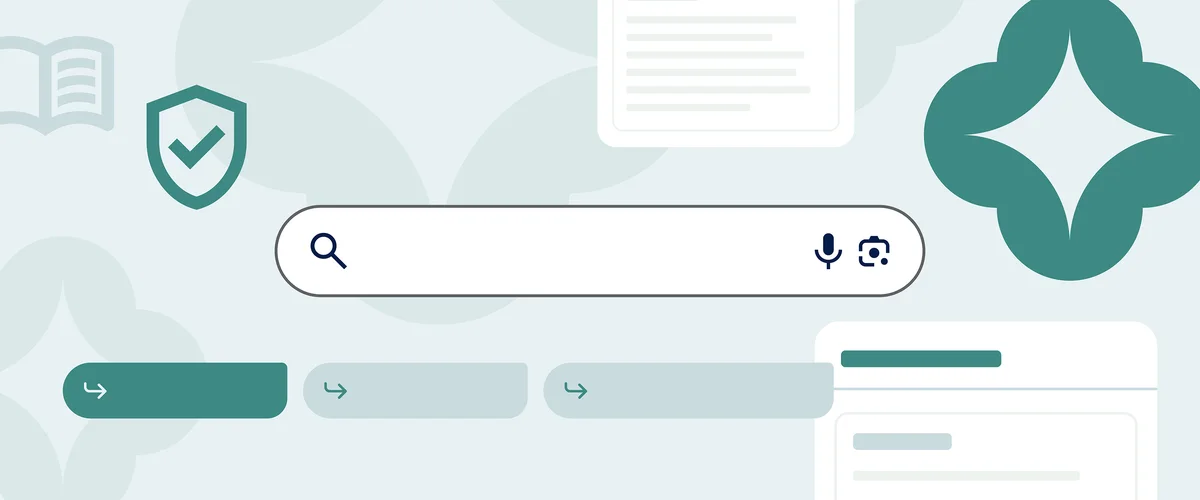 With the launch of Search Labs earlier this year, we created a way for people to try out new technologies, including integrating generative AI into Search (SGE). Since then, more and more people have tested it out and provided valuable feedback, helping us understand the many ways people find these capabilities helpful in Search, and where there's room for improvement.
Here's one example: We've seen that younger users – those aged 18-24 who currently have access to SGE – are finding this experience especially useful. They've given us particularly positive feedback about how these capabilities make it possible to search for information in a more conversational, natural way, and ask follow-up questions.
Today, we're opening up access to SGE in Search Labs to more people — specifically, teens (13-17) in the U.S. — so they too can benefit from the helpful capabilities generative AI has to offer. And as we bring SGE to more people, we're continuing to deepen our investment in quality and safety, rolling out important updates and tools that improve the experience and help people find useful, reliable information.
Unlocking generative AI in Search for teens
Starting this week, teens ages 13-17 in the U.S. signed into a Google Account will be able to sign up for Search Labs to access select Labs experiences through the Google app or Chrome desktop. This includes access to SGE, which can help people find information faster and more naturally and explore topics of interest, as well as SGE while browsing web pages.
Generative AI can help younger people ask questions they couldn't typically get answered by a search engine and pose follow-up questions to help them dig deeper. As we introduce this new technology to teens, we want to strike the right balance in creating opportunities for them to benefit from all it has to offer, while also prioritizing safety and meeting their developmental needs. Informed by research and experts in teen development, we've built additional safeguards into the experience. SGE's quality protections are designed to prevent inappropriate or harmful content from surfacing. For example, we've put stronger guardrails in place for outputs related to illegal or age-gated substances or bullying, among other issues. And as we gather even more feedback, we will continue to improve how our systems respond, working with experts along the way to better protect teens.
Teens and parents interested in trying out these new features in Search Labs can read our new AI Literacy Guide, which addresses key questions about how generative AI works, its capabilities and its limitations, as well as tips for how teens and families can use it responsibly. Teens will see a link to the guide as part of the onboarding process for available experiences in Search Labs, and it can also be found in the Search Help Center. As this technology evolves, we'll continue to find additional ways to facilitate learning and exploration in a responsible way.
Giving people more context
On Search, we've built information literacy features to help people evaluate the reliability of information and sources they find online. Now, we're bringing dedicated information literacy tools directly into SGE.
Starting today, we're rolling out About this result in SGE, so people who have opted into Search Labs will be able to use this tool on AI-powered responses. This will give people helpful context, such as a description of how SGE generated the response, so they can understand more about the underlying technology. Soon, we'll also add About this result to the individual links that are included in SGE responses, so people can understand more about the web pages that back up the information in AI-powered overviews.
SGE is designed to highlight web pages and content from the web so people can easily explore more, and also check additional sources to get more context or facts. We also recently rolled out an update that makes it easier for people to see the web pages that back up the information in AI-powered overviews, so they can evaluate what they're finding. As we update SGE, Search ads will continue to appear in dedicated ad slots throughout the page.
Making targeted improvements
SGE is rooted in the Search quality and safety systems we've been honing for years, which are designed to surface trustworthy, high-quality information. But just as we're always working to improve Search, we're taking the same approach with SGE. We're using rigorous testing, red-teaming and evaluation to deliver a higher-quality, more helpful experience.
One area where we're making targeted improvements is when a query includes a false or offensive premise – which can result in an AI-powered response that unfortunately appears to validate said premise. That can be the case even if the web pages themselves point to high-quality, reliable information. We're rolling out an update to help train the AI model to better detect these types of false or offensive premise queries, and respond with higher-quality, more accurate responses. We're also working on solutions to use large language models to critique their own first draft responses on sensitive topics, and then rewrite them based on quality and safety principles. While we've built a range of protections into SGE and these represent meaningful improvements, there are known limitations to this technology, and we'll continue to make progress.
Overall, the quality of this experience continues to get better, and we're working on ongoing and broad improvements, including to better showcase a range of perspectives and information in responses. All these improvements are designed to make the experience more helpful, informative and high-quality for the range of queries we get every day – including ones we haven't seen before! As more people sign up to use this experiment, we look forward to how their feedback can help us continue to improve.