Bringing generative AI in Search to more people around the world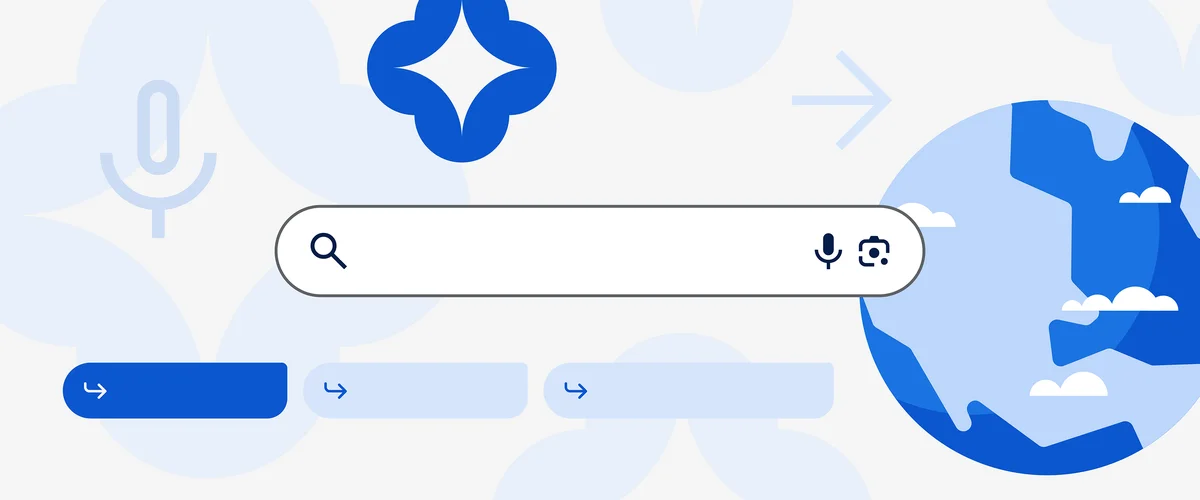 Over the past few months, we've been experimenting with bringing generative AI capabilities into Search. We've learned a lot from people trying Search Generative Experience (SGE) in Search Labs, and we've also added new capabilities, from bringing videos and images into responses to local information and travel recommendations.
Now, we're bringing our generative AI experience in Search (SGE) to more people, making Search Labs available in India and Japan. We're also making it even easier to find web pages that support information in AI-powered overviews, and sharing insights on what we've learned so far.
Making generative AI in Search accessible to more people
This week, we launched Search Labs in the first countries outside the U.S. — India and Japan — enabling people to opt into SGE to help them better understand topics faster, uncover new viewpoints and insights and get things done more easily.
Like in the U.S., people in Japan and India will be able to use generative AI capabilities in their local languages, either by typing a query or using voice input. Unique to India, users will also find a language toggle to help multilingual speakers easily switch back and forth between English and Hindi. And Indian users can also listen to the responses, which is a popular preference. In both countries, Search ads will continue to appear in dedicated ad slots throughout the page.
Now, even more people around the world can use generative AI in Search for everyday help, and we look forward to expanding to even more countries in the future.
Learning from our earliest experiments
In the few months since launching generative AI in Search, we're finding in our research that people are having a positive experience, and are using SGE for help with more complex queries and entirely new types of questions. We're also seeing the highest satisfaction scores among younger users (18-24 year olds), who say they enjoy being able to ask follow-up questions conversationally.
People tell us they find the suggested follow-up questions beneficial to see examples of how to refine their search, and they're asking longer and more conversational questions in full sentences because generative AI in Search can help them quickly find what they're looking for. Overall, we're seeing people try queries that they never may have thought they could search for before, creating new opportunities for Google to be helpful.
We've also found that people are finding ads either above or below the AI-powered overview helpful, as they provide useful options for people to take action and connect with businesses.
Another benefit people appreciate is that this experience is integrated into Search. They like that they can easily scroll and access a broad range of sources on the web, in addition to what they see in the AI-powered snapshot. We're doing ongoing work to refine our systems to know when SGE is most helpful as an addition to the Search experience.
Making it even easier to find relevant information
This generative AI experience helps people explore a range of perspectives and serves as a jumping-off point to explore web content. We recently shared that we were experimenting with even easier ways for people to discover and visit the web pages that back up the information in AI-powered overviews. During testing, we've learned that people find it easier and more understandable when access to these links is presented within the overview itself.
So starting today, when you see an arrow icon next to information in an AI-powered overview, you can click to see relevant web pages, and easily learn more by visiting the sites. This is launching first in the U.S. and will roll out to Japan and India over the coming weeks.
It's important to note that generative AI in Search remains an experiment and we'll continue testing different ways of presenting results and listening to feedback, while prioritizing approaches that continue to drive traffic to relevant websites.
You can sign up and share feedback on our generative AI experiment through Search Labs in the Google app (Android and iOS), or on Chrome desktop.