Generative AI in Search expands to more than 120 new countries and territories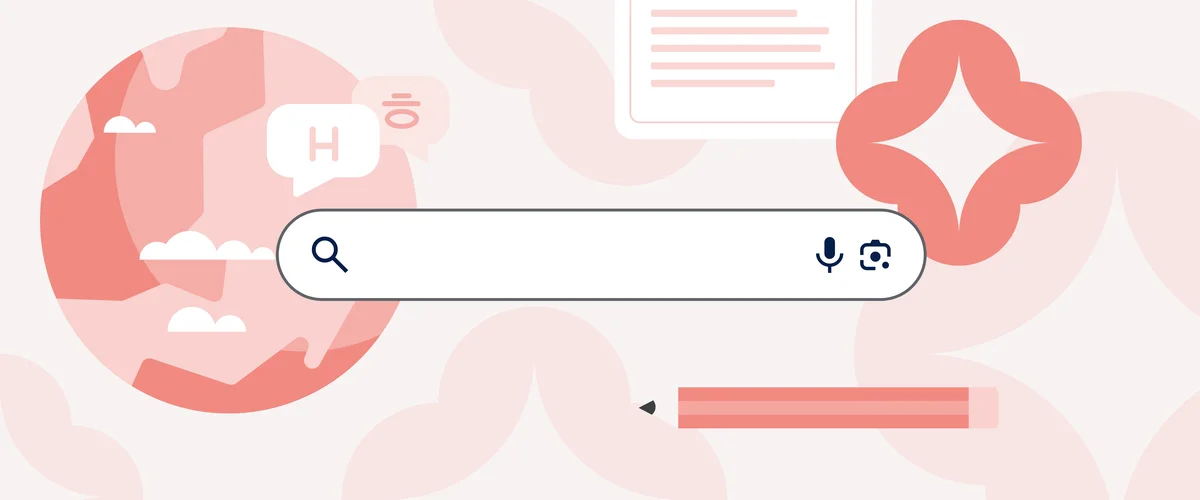 This year, we've been testing how generative AI in Search can help people find what they're looking for in new, faster ways. With Search Generative Experience (SGE), you can get AI-powered overviews that bring together the most helpful and relevant information available for your search.
Already, generative AI in Search is allowing us to serve a wider range of information needs, including those that benefit from multiple perspectives. With SGE, we're showing more links, and links to a wider range of sources on the results page, creating new opportunities for content to be discovered.
As we've continually improved the experience, we've also expanded internationally beyond the United States with recent launches in India and Japan. So far, the vast majority of feedback in all three countries has been positive, and people are finding generative AI particularly useful for complex questions they wouldn't typically think to search.
Now, in our largest global expansion yet, we're bringing generative AI in Search to more than 120 new countries and territories, along with support for four new languages. And we're introducing a few upgrades, launching first in the U.S., that will make SGE more interactive as you search – including easier follow-ups, AI-powered translation help, and more definitions for topics like coding.
Launching in more than 120 new countries and territories, plus four new languages
Starting today, we're bringing Search Labs and SGE in English to more than 120 new countries and territories around the world, including Mexico, Brazil, South Korea, Indonesia, Nigeria, Kenya and South Africa.
As part of this expansion, we're also enabling four new languages for everyone using SGE: Spanish, Portuguese, Korean and Indonesian. So if, for example, you're a Spanish speaker in the U.S., you can now use generative AI in Search with your preferred language.
Search Labs is a new way for you to test early-stage experiments on Search, available on the Google app (Android and iOS) and on Chrome desktop. Once you're enrolled in Search Labs, just enable the SGE experiment to get started. In new countries, access via Chrome desktop is available today, and access through the Google app will be enabled over the coming week.
Testing an easier way to ask follow-up questions
We've learned from testing generative AI in Search that people appreciate the ability to ask follow-up questions, because it's a more natural way to seek information or dig deeper on a topic. Now, we're experimenting with a new way for you to ask follow-up questions directly from the search results page. As you continue to explore a topic, you can easily see your prior questions and search results, including Search ads in dedicated ad slots throughout the page.
Maybe you searched for "how to run with my beagle" and now you want to ask "how about hiking." Just tap to enter your question and let your curiosity lead the way. This update will start to roll out over the coming weeks, starting first in English in the United States, and we will continue to iterate on this experience.
Adding more context to your translations
Sometimes, translating from one language to another involves a bit of guesswork. For instance, in many languages, a single word can have multiple meanings that standard translation tools won't necessarily detect. Let's say you want to translate "is there a tie?" from English to Spanish. It seems straightforward, but it's possible that the word tie could refer to either a piece of clothing or a contest with no winner.
Fortunately, generative AI in Search can help you avoid that kind of ambiguity. Soon, if you ask Search to translate a phrase where certain words could have more than one possible meaning, you'll see those terms underlined. Tap any of those words and you can indicate the specific meaning that reflects what you want to say. This option may also appear when you need to specify the gender for a particular word.
This AI-powered translation capability is coming soon to the United States for English-to-Spanish translations, and we plan to cover more countries and languages in the near future.
Showing definitions for coding and health information
In August, we added a new, interactive way to see definitions for educational topics — like science, economics, or history — on AI-powered overviews. Now, we're extending this functionality to more areas, including coding and health information. On relevant searches, you'll see certain words highlighted, so you can hover over them to preview their definition or view related images. This update is rolling out over the next month, in English in the United States, with more countries and languages expected to follow soon.