How to use Google Search to help manage uncertain times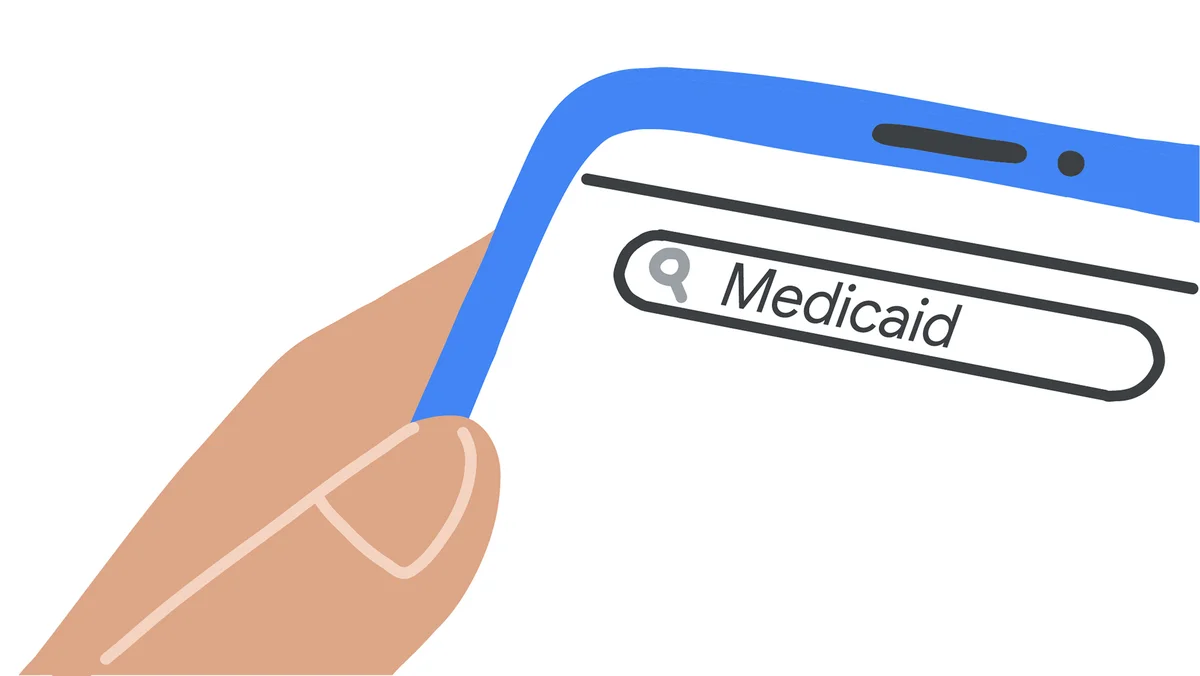 During uncertain economic times, people often turn to the internet to find help and support. In fact, search interest in "cost of living" has reached a 10-year high this year in the U.S. For people looking for information about financial assistance, help is often a search away.
We have updated our search experience to make it easier for people seeking support online to find answers to commonly asked questions about federal government benefits and find food support for their families.
Learn about some helpful benefits
Among the top financial assistance related questions searched in the U.S., people are asking, "how to get financial assistance," "financial assistance for medical bills" and "what is financial assistance for disability." It can be complicated to understand the benefits that may be available for you.
That's why we have updated our search experience to make it easier to find everything you need to know about programs like Medicare, Medicaid and Children's Health Insurance Program (CHIP). With a quick Google search, you can find at-a-glance information on eligibility criteria, how to apply, locally relevant contact information and easy access to login portals once you have enrolled. This information is also available if you're looking for benefits like Supplemental Security Income (SSI) and Social Security Disability Income (SSDI).
Once you know what services you'd like to apply for, local government sites are often the next step. Google.org, our philanthropic arm, is providing pro bono teams of Google.org Fellows — including Google user experience designers, engineers and product managers — to help make these websites more accessible and easy to use in cities and states across the country.
With support from the Fellows, the City of Seattle built CiviForm, an open-source web application that streamlines access to public assistance by making it easier and quicker for people to apply to multiple programs in one place. Since the City of Seattle launched CiviForm last year, application times for those seeking support dropped 90%, from an average of 33 minutes to just three. Google.org Fellows have already helped the city of Bloomington, Indiana launch the tool for their residents, and we will work with more communities in 2023.
Every year around the holidays, Google sees a spike in searches for food support and in 2022, we saw a 20% increase in searches for "food bank and pantries" from 2021. Federal programs like the Supplemental Nutrition and Assistance Program (SNAP) feed more than 42 million Americans each year. When you search for "snap benefits," you can find locally relevant, direct resources to help determine your eligibility and how to apply for the benefit. Once approved for the SNAP program, many people use Electronic Benefits Transfer (EBT) cards to pay for food. You can now search for "EBT" to find information about your state's program, including how to log in, check your balance and find the right telephone numbers for support. With our latest updates, you can also find easily accessible information about the Special Nutrition Program for Women, Infants and Children (WIC).
We also know local food banks and pantries play a vital role in feeding those in need in our communities. Last year, 53 million people in the U.S. turned to food banks and pantries to put meals on their table. In November, Google.org announced a new partnership with Feeding America, the country's largest charitable food system, to help deliver 50 million meals to families across the U.S. You can find more information on Google products that are providing support at findfoodsupport.withgoogle.com.
Connecting people with high quality information is critical to the work we do at Google. We're committed to empowering everyone with the knowledge to build a better life for themselves, and more resilient communities.