How we're making it easier to find results on women's sports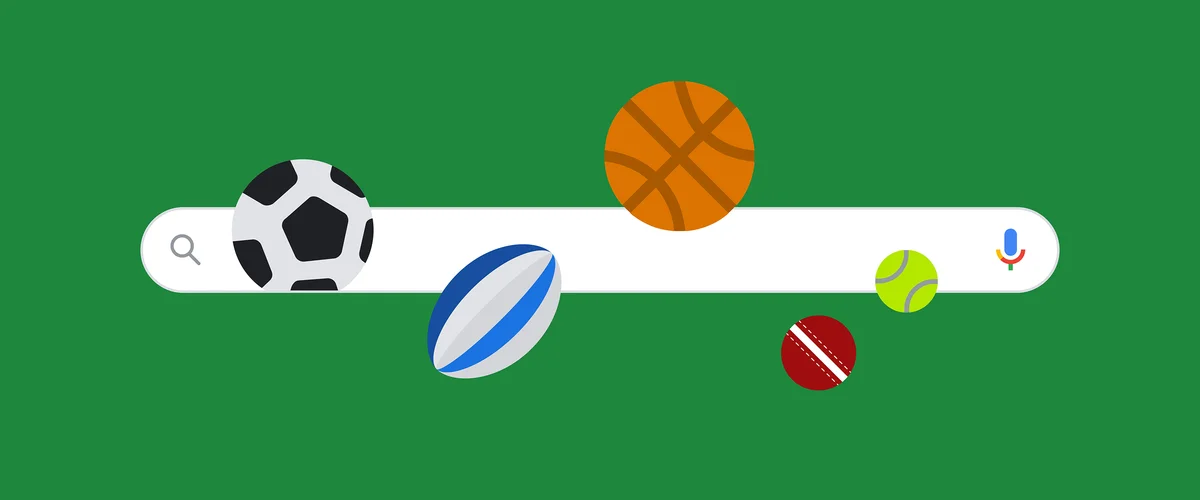 When it comes to sports, Google helps you connect with your favorite athletes, keep track of the latest sports news and see highlights from last night's games. And though it's easy to find information about men's sports, too often women athletes don't get the attention they deserve — both on and off the field.
As a Division I field hockey player, this is personal for me: throughout my career, the coverage and visibility for women's sports was much smaller than for men's sports.
Over the past few years we at Google have deepened our investment in gender equity in sports, with media and league partnerships aimed at increasing coverage of and visibility for women's sports. Now, we're making even more improvements to how we showcase this information. From the breadth of sports and leagues we cover to the depth of data and insights we provide, here's how our commitment to gender equity in sports is reflected when you search.
Featuring women's sports in Search
We've expanded coverage of women's competitions in the information boxes you see at the top of the results page to include over 380 leagues. In the last year, we have added more than 110 leagues across women's soccer, cricket and rugby, making it easier for you to keep up with your team's latest scores and results. Through partnerships with broadcasters and rights holders, we've also been able to provide easy access to live streams and highlights directly from the Search results page. This includes the WNBA and UEFA Women's Champions League, Women's Premier League in India and Liga MX Femenil in Mexico.
Improving our understanding of queries
We're making ongoing systematic improvements to how we interpret sports queries, making our results more relevant when you're looking for information on women's sports. These updates have proven helpful for gender-ambiguous queries like "German national soccer team" or "India cricket captain," for example.
Most of the time, our automated systems are able to tell what you're looking for by the words and context of your query. But there are other times, with these more ambiguous queries, when our systems are unable to tell which team – the men's or women's – or which specific person you're looking for. We have and are continuing to roll out updates to make the features we surface for gender ambiguous queries more inclusive, for example making it easier to switch back and forth between men's and women's results for sports tournaments.
Now, we're also taking into account increasing searches around tournaments and other factors, so that our systems are better able to understand what information you're really looking for. In turn, we can surface features related to women's leagues and trending events.
We've also made improvements for people searching in gendered languages like Spanish, German and Hindi, with the intent of making Search results correspond to the gender requested. Queries like "jugadoras de béisbol" (the feminine of baseball players in Spanish) now give more gender-correct responses and a richer experience.
As we continue to roll out more improvements and similar experiences for more leagues and competitions globally, we recognize there will still be times when our systems don't get it right – especially given the disparity in content related to men's and women's sports that is present on the web. Nevertheless, we remain committed to creating an equitable experience for sports on Search.
Helping you find more women's sports coverage
Even though we continue to make progress in this space, we also recognize that there are imbalances across the web in terms of how men and women's sports are covered. Search results present the content that's available on the open web, so unfortunately, sometimes they can reflect inequities that may exist on the internet — and in society at large. For example, if there's a prevalence of content about men's sports, that might mean Search is more likely to surface such information.
That's why we are also committed to working with content creators and news publishers to increase the amount of relevant, timely and high-quality media coverage of women's sports. For the FIFA Women's World Cup™ and in partnership with The Athletic, we will be featuring athlete Megan Rapinoe and other NWSL players in our ongoing My Game in My Words content series. This series, which fans can explore on The Athletic's site, takes a look at key moments in these athletes careers, their impact and discusses their overall approach to the game.
Gearing up for the FIFA Women's World Cup™
Last FIFA Women's World Cup™ four years ago, we saw the largest spike in Search interest related to women's soccer in Google Trends history. Since then we've seen consistent increases during women's soccer tournaments like during last year's UEFA Women's EURO and the Copa América Femenina. As interest continues to grow, we wanted to create an experience on Search for casual fans and soccer aficionados alike that matched the fandom. These improvements, coupled with a slate of new features on Search, will make it so everyone can access key information right when they need it. Fans from around the world will be able to stay up to date on all the games by checking scores, following teams, getting real-time notifications, diving deeper with in-depth stats and even participate in some friendly competition with the Mini Cup Game on Search.