Meet Rebecca, the 2023 Doodle for Google winner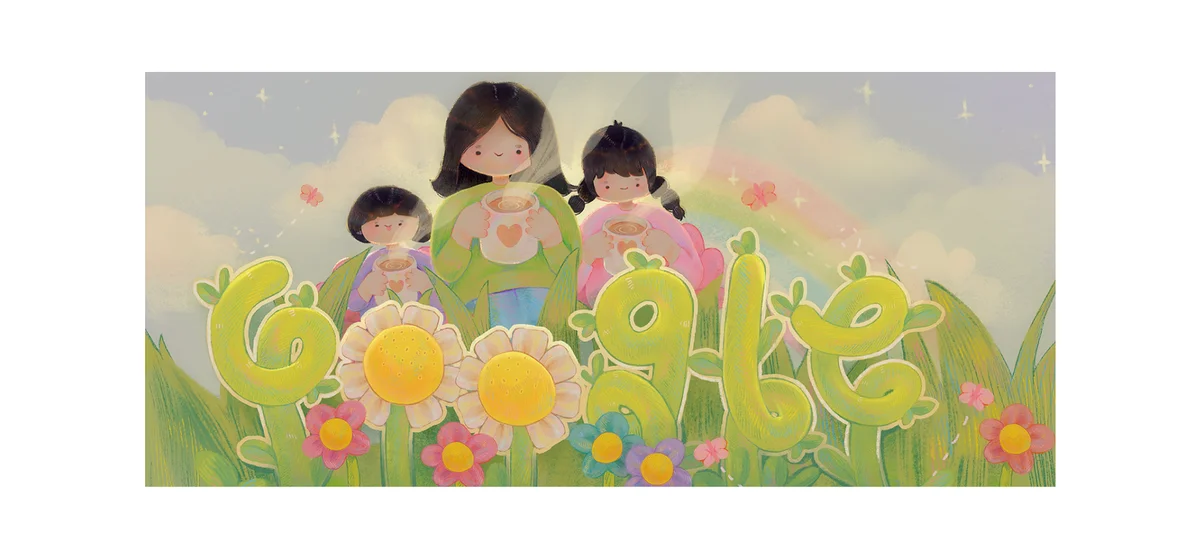 For the 15th annual Doodle for Google contest, we invited K-12 students to create artwork that answers the prompt "I am grateful for…." We received incredible submissions from all over the U.S., including our 55 state and territory winners and five national finalists. And today, we're happy to announce that this year's contest winner is sixth grader Rebecca Wu from Washington.
Rebecca's Doodle, "My Sweetest Memories," — which is on the Google homepage today — reflects her gratitude for her sisters and the memories they've created together. I connected with Rebecca to learn more about her passion for art and the inspiration behind her Doodle.
How did you start making art?
I've always loved to create art. I think I started to draw when I was very young and scribbled a big circle on the wall. I can't really remember that far back but I know it's always been my passion.
Why did you enter the Doodle for Google contest?
I entered the Doodle for Google contest for the first time when I was eight or nine after my art teacher introduced it to me. It was fun for me to interpret the prompt and put "Google" in my drawing. I've entered it almost every year since, so it's sort of a yearly thing for me to do now.
What was the inspiration behind your Doodle?
The inspiration came when I was brainstorming things I was thankful for, and I thought of my sisters. I remembered all our happy moments and decided to make my drawing about how grateful I am for them.
Why is gratitude important to you?
When I'm grateful for something, I can look beyond the negatives and focus on the positives. This is important to me because I'm happier and more optimistic.
How does it feel to be the contest winner?
I'm really proud of myself! I'm also grateful to my whole school for supporting me so much. It feels wonderful and also a bit unbelievable since this is such a big accomplishment!
Congratulations, Rebecca! Be sure to bookmark the Doodles website for updates about all things Google Doodles.