Helping COVID-19 responders find hotels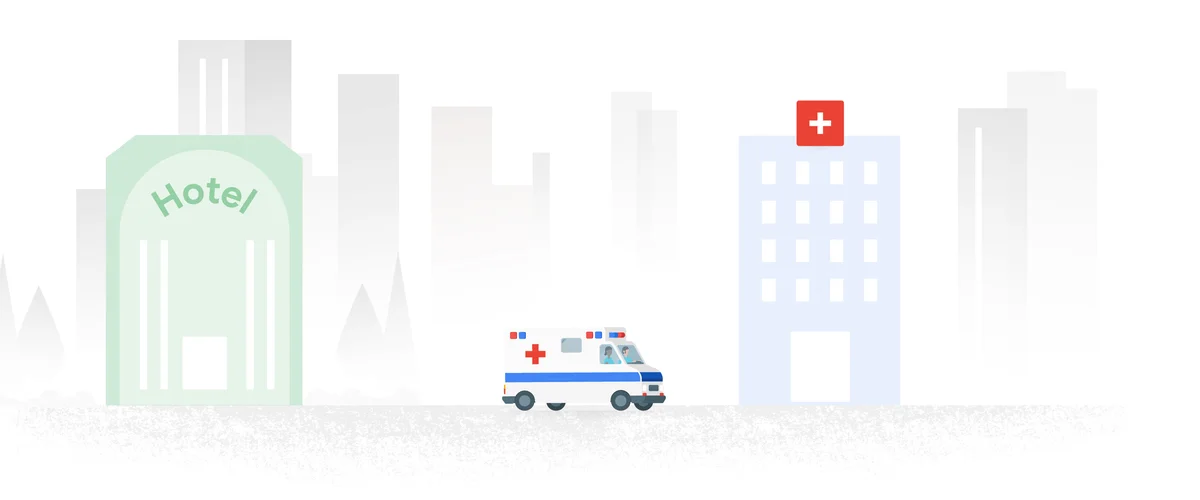 Meghan is an Intensive Care Unit nurse treating coronavirus patients in Indiana, and she's been staying at a Hilton hotel with special accommodations for COVID-19 responders. As she explains, "Reducing the risk of bringing something home to my family has made a huge difference in my peace of mind." 
Across the Atlantic Ocean, in London, Ruby is in a similar situation. She's a doctor who's also treating coronavirus patients. "I was really worried about being in the same space as my family," says Ruby. "I wanted to find a hotel nearby that could host me, but it was difficult to find one." 
Healthcare professionals, first responders and other essential workers like Meghan and Ruby can now find hotels with special policies for COVID-19 responders—like free or discounted rooms—using Google Search or Maps. For example, they can search for "hotels for essential workers in New York" or "hotels in New York" and narrow the results using a new filter for "COVID-19 responder rooms."

                                COVID-19 responder hotel room results on Google Search
On Google Maps and google.com/travel, a tip will appear at the top of the results if hotels in the area have a special policy for frontline workers. As on Google Search, there's a new filter for COVID-19 responder rooms, which will show participating hotels. COVID-19 responders can then call the hotel directly to learn more about its policies and book.
To keep track of which properties are offering special accommodations, we're working with partners including Choice Hotels International, Hilton, and IHG Hotels & Resorts, as well as the American Hotel & Lodging Association. Our initial efforts have focused on the United States and United Kingdom, and we hope to launch global coverage as soon as possible.
Filter and and see hotels with COVID-19 responder accommodations on Google Maps
If you're a hotel owner and have discounts or special accommodations for frontline or essential workers, let us know by signing into Google My Business and adding the attribute to your Business Profile, or get help from Google My Business support. 
Thank you to all the frontline, medical and essential workers who are helping others during this time and to the hotels hosting these heroes. We hope these updates make it easier and less stressful to find and book hotels if you need to right now.