Flying during the holidays? Read this before you book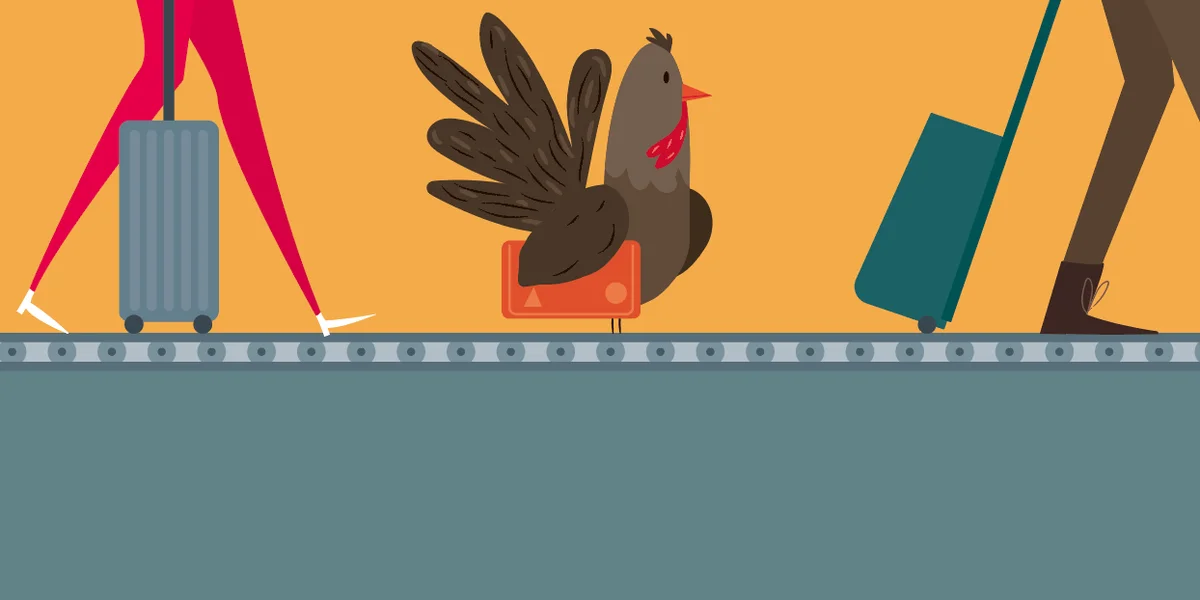 Millions of Americans will fly somewhere for Thanksgiving this year—and for many of them the search for flights will begin this week. Last year we saw a spike in Google Flights searches for Thanksgiving dates starting in mid-October. So whether you're flying to visit family or heading off on vacation, here are a few tips from Google Flights to help with your holiday travel planning this year.
1. Avoid the busiest travel days. The last thing you need during the holidays is the added headache of long lines at the airport, flight delays or cancellations. Americans are pretty predictable when it comes to Thanksgiving travel plans—flight searches over the last two years indicate that Friday Nov. 17, Wednesday Nov. 22 and Sunday Nov. 26 will be the busiest days to fly, so pick other travel days if possible.
2. Prepare for busier airports. If you'll be traveling domestically, be aware that airports in these U.S. cities tend to be the busiest:

If it's an option to consider alternate airports, Google Flights can help you identify other more affordable options that are close to your destination. Just tap on "airports" in the flight insights bar and move the map icon to see the closest airport to your final destination.
3. Get away instead of going home for turkey. While many people choose to go home for the holidays, it's also an ideal time to get away from it all. Whether you prefer the warm beaches of Hawaii, or you're interested in exploring a new European city like Brussels, Destinations on Google has travel guides on most popular destinations to help you figure out what to do. Search on Google for any of the trending destinations below to see travel guides complete with top sights, popular itineraries, weather, videos, and more.
4. Book your flights before expected price increases. Flight prices often rise 21, 14 and 7 days in advance of travel dates. For example, if you're looking at a departure date of November 23, you can expect significant increases in flight prices on Nov. 1, Nov. 8 and again on Nov. 15. So make sure to book your Thanksgiving flights by the end of October to get a better deal.
And while it may still seem far off, it's time to start thinking about the end-of-year holidays like Hanukkah, Christmas and New Year's Eve. In fact, at this time last year end-of-year flight searches were already increasing worldwide. In order to avoid hefty increases in airfare you should book your flights for these holidays before December. If you're not ready to book yet, keep track of flight prices with Google Flights and receive email updates when prices change.
5. Ring in the new year with a vacation abroad. Make the most of the extra time off over the holidays and take an extended vacation somewhere exotic. Looking for ideas on where to go? From Barcelona (check out our Barcelona travel guide) to Buenos Aires (see our Buenos Aires travel guide), these are the top ten cities rising in popularity for the Christmas and New Years break this year:

Whether you're flying home to see family or going on a well deserved vacation, the holidays should be a time to relax and enjoy time with the people you love. Avoid the stress of last minute holiday travel planning—follow these tips from Google Flights, sit back and look forward to the festivities ahead!