Duplex is getting smarter and making life a little easier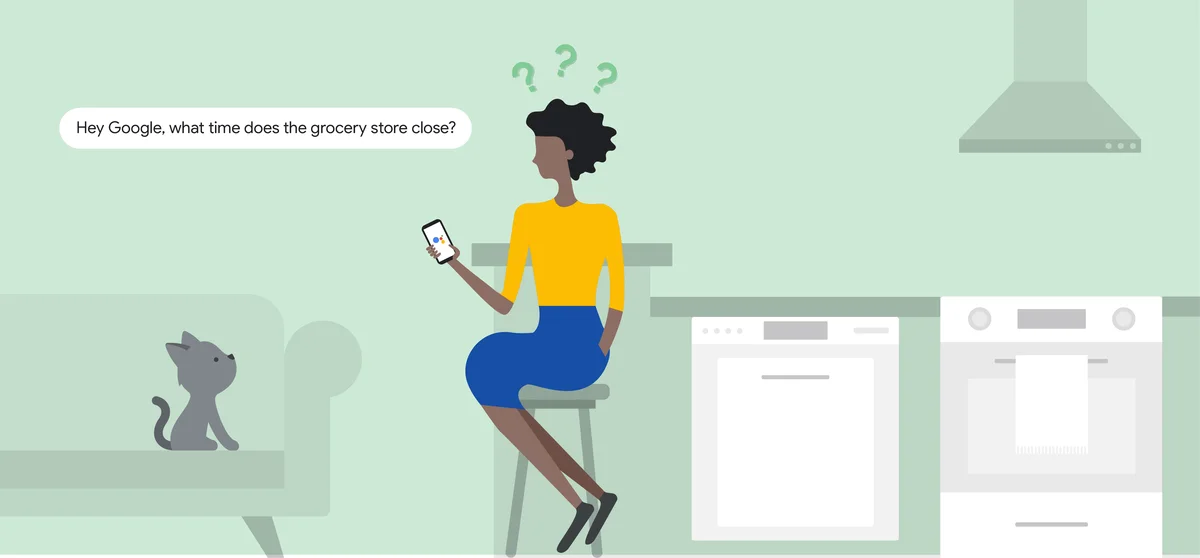 In 2018, we introduced Duplex, our AI technology that uses natural conversation to get things done. Since then, we've been exploring how conversational technology can be both easy to interact with and  help people save more time. 
Today, during our Search On event, we shared an update on how Duplex and Google Assistant are helping people in their everyday lives. From providing more accurate business information in products like Google Maps, to booking appointments and reservations on your behalf, to waiting on hold for you, we're continuing to bring Duplex to new places to make life a little easier.
Keeping local businesses information fresh 
This pandemic has shown us how critical up-to-date local information is, both for people trying to find services nearby and for businesses looking for ways to serve their customers. Whether you're looking to grab dinner from your favorite restaurant or stop by your neighborhood florist, chances are you'll check their hours of operation online first, and maybe find out if they offer things like dine-in or curbside pickup. 
To help people find accurate information about local businesses online, Duplex conversational technology is now calling businesses to automatically update business listings on Search and Maps with modified store hours and details like takeout or no-contact delivery. We began using Duplex to automatically update business information and add it to Search and Maps at scale in the U.S. last year. That means business owners don't have to worry about manually updating these details, and potential customers get access to the most accurate information. When the pandemic started, we expanded business updates to eight countries, and have since made over 3 million updates to businesses like pharmacies, restaurants and grocery stores that have been seen over 20 billion times in Maps and Search. 
A personal assistant to save you time
From restaurant reservations to salon appointments, Duplex powers Google Assistant to help people save time, having completed more than a million bookings since its launch. So whenever you're ready to dine out again, you can try asking your Assistant to book you a table at your favorite restaurant and let Duplex get it done. 
With Duplex on the web, Google Assistant can also complete tasks on the mobile web that would otherwise take up to 20 steps to complete, like booking a rental car or buying movie tickets. And we're currently piloting the same experience with things like shopping and food ordering for a faster checkout.
Another way conversational AI helps people save time is with Call Screen, which lets Google Assistant answer unknown calls on Android phones to avoid spam calls. Every month, Call Screen helps save more than 2 million minutes on the phone. And now with Hold for Me, Duplex is powering Google Assistant to wait on hold for you and let you know when someone is on the line. 
More natural conversations
We still have a way to go towards having truly natural-feeling conversations with machines, so it's exciting to see the great progress across the industry in neural speech recognition and synthesis, and in our own new language understanding models. For Duplex, these and many other advancements translate into significant improvements in quality. In fact, 99 percent of calls made by Duplex today are entirely automated. 
Our ability to interact with technology as naturally as we interact with each other remains a long-standing promise. As Duplex continues to take steps in this direction, we remain committed to developing our conversational technology in a responsible way, upholding the standards outlined in our AI principles and with transparency. For example, we always disclose that you're speaking with an automated system when making a call. We're excited by how far we've come, and more importantly, by how many people and businesses this technology can help in ways big and small.