Fundo: a virtual experiences platform for creators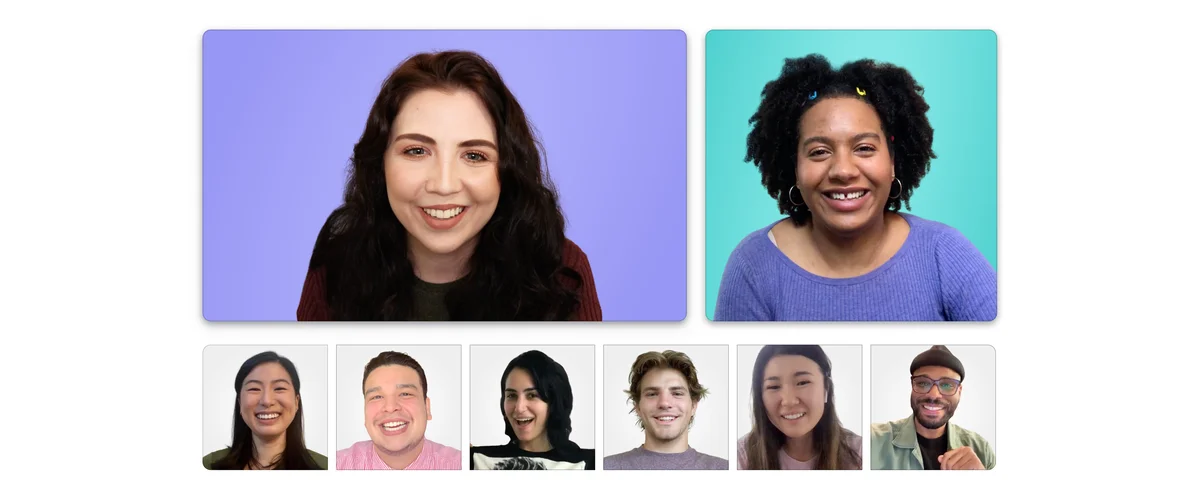 In 2018, while working on a project at Area 120, Google's in-house incubator for experimental projects, my colleague Sha Sajadieh and I went to VidCon, a major convention for the online video industry. The energy was absolutely incredible. Fans rushed across the convention floor to meet their favorite creators, and waited in massive queues for a selfie.
It reminded us that the YouTube community is amazing—the connections between creators and their audiences goes far deeper than just videos and comment threads. But we also thought: How can we create these magic moments for even more people, at any time, no matter where they are?  
This sparked an idea for a new Area 120 project: Fundo, a platform for virtual events and experiences, designed and built for creators. With Fundo, everything is live and interactive, using face-to-face video chat to mirror those in-person encounters. And it all happens using your computer or phone, from the comfort of home or on the go. 
Fundo also gives creators new monetization options to support what they do. Event hosts are in control of ticket prices and any discounts, including free events if preferred. Some creators using YouTube Channel Memberships offer Fundo Meet & Greets exclusively to channel members as a premium perk.
Over the past year, many parts of life had to move online and become virtual. While we didn't build Fundo specifically because of the COVID-19 pandemic, the mission of creating meaningful experiences online is even more important today. In addition to YouTube creators and their fans, we're seeing authors, fitness instructors, business and lifestyle consultants and others use Fundo to find new ways to connect.
We've been testing with early adopters, and today we are launching Fundo for all creators in the U.S. and Canada, with more locations coming soon.
One end-to-end platform
Virtual events, especially ticketed experiences, can be complicated. From scheduling to sign-ups, payment processing, communication and live streaming, there's a lot to manage. Fundo makes it easy by providing a single end-to-end solution. Event hosts and their guests can do everything within the Fundo website, with no apps or additional software downloads required.
Fans can discover events happening on Fundo through our home page, or through links shared directly by their favorite creators. You choose an event, answer a few questions, complete the ticket purchase and you're all set. Fundo will provide the event link and send reminders up until the start time, as well as technical support if needed. 
Safety is a top priority. Because Fundo is checking everyone's ticket, there's no risk of uninvited guests. We also have reporting and flagging features to curtail abuse.
Customized experiences
No two creators are the same, and no two audiences are the same. That's why Fundo offers different types of experiences that can be adapted and customized. Creators can schedule an event in advance, or let fans request a time. They can meet one-on-one or in groups. They can invite co-hosts or take the stage solo.
As a fan, you'll have a variety of experiences to choose from. Join the Q&A with Kreekcraft's channel members in a group Meet & Greet:
Check out our calendar of all featured events, available now at fundo.town. If you are interested in using Fundo as a creator to host events, you can sign up now at fundo.town/creators.