Orion Wifi helps venues improve cellular coverage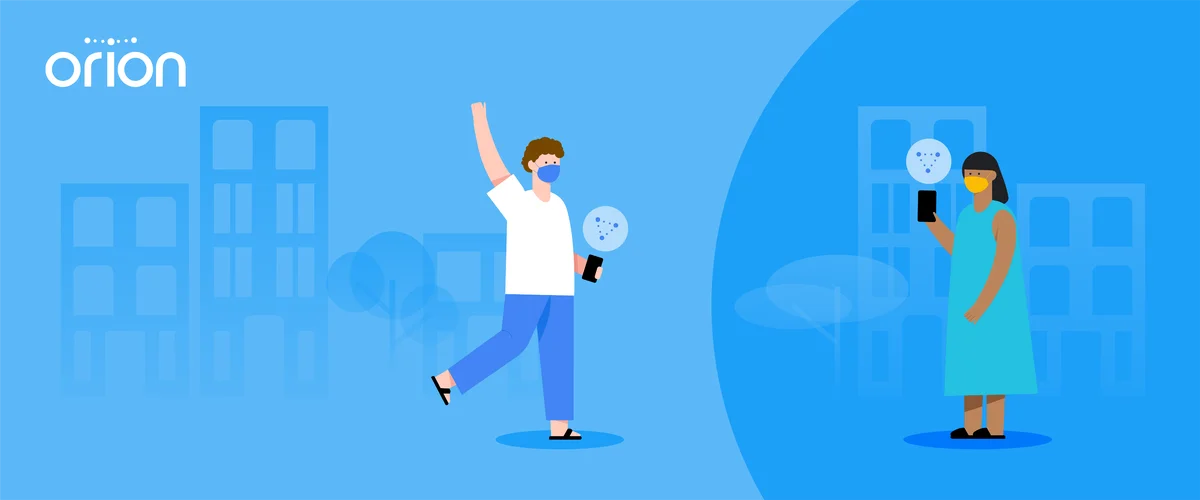 When I visit a grocery store or a doctors' office, I sometimes have weak cellular coverage. I know there might be a public Wi-Fi network that could help, but it's a pain to figure out which networks are high-quality and available to me. And then it's another often-frustrating process to get connected.
What if my cellular carrier could give me the best of both worlds?
Orion Wifi helps solve this problem. Orion Wifi is a new platform from Area 120, Google's in-house incubator for experimental projects. We've designed an easy way for public venues—like that grocery store, a medical office or a mall—to sell Wi-Fi capacity to cellular carriers.
With Orion Wifi, when you walk into that grocery store, your carrier can automatically and securely connect you to the Wi-Fi.
Although you don't lift a finger, there's a lot happening in the background. As you walk into the grocery store, Orion Wifi helps the local network tell the carrier about its price and quality. If the carrier decides the connection is good enough, we'll auto-connect you. If the quality is too low, we won't. When you are connected, Internet traffic flows over the Wi-Fi network just as if you had connected directly to the Wi-Fi; Orion cannot access users' Internet traffic. 
That means more connectivity in more places—seamlessly and automatically.  
Public venues: more revenue, happier visitors
What's in it for the grocery store? Poor connectivity is a problem for them, too. Disconnected visitors are unhappy visitors. So places like downtown districts, office buildings, stores, malls, restaurants, transit hubs and hospitals invest heavily in high-quality networks so that you can make a video call, send a picture and check your email.  
Orion Wifi uses those existing networks to connect more visitors, and to provide a new revenue stream to the venue owner. 
Orion Wifi works with most commercial and enterprise Wi-Fi systems, usually with no new hardware or software. Orion Wifi helps improve connectivity even for venues that have already deployed Distributed Antenna Systems or Small Cells to improve coverage. But unlike those systems, Orion Wifi is incredibly quick and easy to turn on.  
Partnering across cellular, Wi-Fi and real estate
We're working with industry leaders across the telecommunications industry to make this happen.  
Google Fi and Republic Wireless will be among the first cellular carriers to use this new technology. We're partnering with leading Wi-Fi manufacturers like Cisco Systems, CommScope (RUCKUS) and Juniper Mist to ensure that Orion Wifi is compatible and easy to deploy with their networking equipment. And we're working with the Wireless Broadband Alliance on the emerging OpenRoaming standard to make Wi-Fi roaming even more powerful. 
To ensure ubiquitous access, we're also partnering with experts in Wi-Fi and real estate to deploy Orion Wifi widely. Boingo, the leading carrier-grade Wi-Fi provider, is using Orion Wifi to expand its connectivity offering to travelers and visitors across their U.S. footprint. And we're working with leaders in commercial real estate like 5G LLC, GigaMonster, CA Ventures and Single Digits to enable Orion Wifi at premium venues across the United States. 
Easy, quick and free
Starting today, Orion Wifi is available to United States-based public venues. We've made the sign-up process easy. There's no cost to sign up, and no commitments or obligations. If you operate venues with high-quality commercial Wi-Fi networks, visit orion.area120.com, where you can use our self-service portal to try it out for yourself.