New ways we're helping people live healthier lives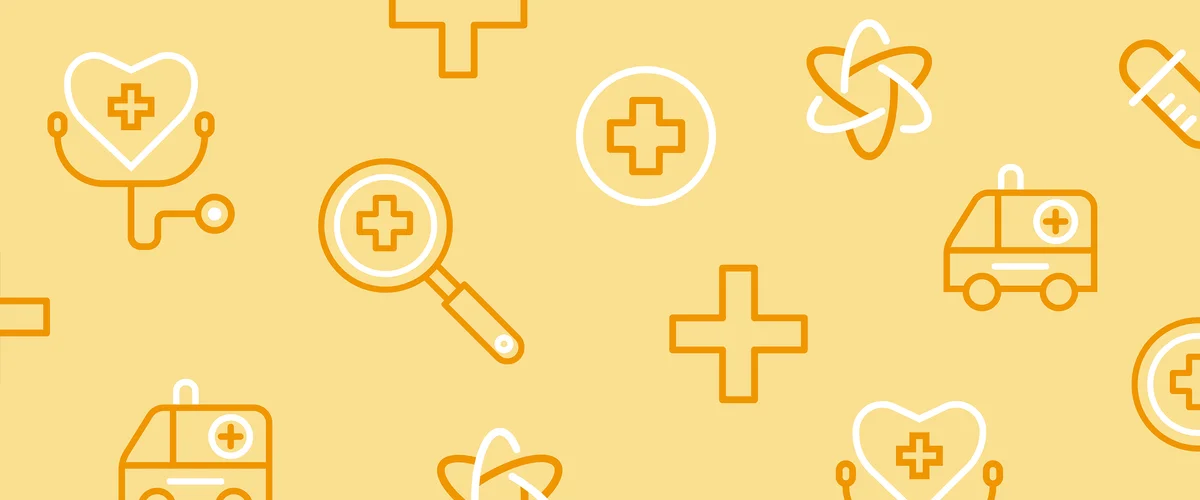 Health is a company-wide effort at Google. The global reach of our products, services and platforms — coupled with our advanced AI technologies — provide a way to help billions of people live healthier lives.
People come to Google with health-related questions hundreds of millions of times a day. They also turn to YouTube, where videos about health conditions were viewed more than 110 billion times globally in 2021. In addition, people want more personalized insights about their own health through wearables and other mobile devices.
Today at Google Health's annual event, The Check Up, we shared updates to how we are bringing high-quality health information to more people, supporting consumers on their health journey, increasing access to personal health insights, and creating new ways for clinicians to continue their education.
Information as a determinant of health
Wherever you are in the world, access to information is a critical determinant of your health and wellbeing.
Currently, Google Search makes it easier to find helpful information about commonly asked questions on U.S. benefits programs, like Medicaid and Medicare. We are also helping people find available healthcare appointments and show which different types of insurance providers accept.
Today, we are expanding that work to make sure people can find the right care at the right time. In the U.S., millions of people signed up for Medicaid during the pandemic. At that time, the requirement to re-enroll each year was paused, but that pause is about to expire on March 31. If people fail to re-enroll, they will lose their healthcare coverage. To help support people during this transition, we will make Medicaid re-enrollment information easier to find on Search.
Everyone needs care, whether they have coverage, are uninsured or underinsured. To help in these moments, you will soon be able to see providers that identify as community health centers offering free or low cost care.
We are also employing new techniques to ensure we are connecting people with high quality, up-to-date information. Our conversational AI technology Duplex has called hundreds of thousands of healthcare providers in the U.S. to verify their information on Google Search. And we've used Duplex to verify if providers accept certain Medicaid plans in their state.
We are also working to address major global health challenges like mental health. We know people turn to Google Search for actionable information in a crisis. Today we are announcing a new partnership with ThroughLine in New Zealand, the largest verified network of mental health and crisis helplines around the world. This will increase the number of crisis helplines that appear at the top of search results in additional languages and countries for searches related to suicide, domestic violence and other personal crisis topics.
More insights about your health and wellness
People want to be more involved in their own health and wellbeing. Metrics and personalized insights they gain across Pixel, Fitbit and Nest can help them do that — from understanding sleep patterns, daily steps, stress levels and more.
Later this month we will make more of Fitbit's Health Metrics Dashboard feature available without a subscription to people using Fitbit with compatible devices in countries where the feature is available. Health Metrics Dashboard helps you uncover changes and trends in your breathing rate, skin temperature, blood oxygen and more. With this update, you will be able to see trends over longer periods of time and get at-a-glance insights about what metrics changed from their baseline.
Removing barriers to medical education
YouTube has been a place for patients and families to find information about their health and connect with broader communities. Additionally, it also helps healthcare professionals expand and refresh their medical knowledge and keep up with the latest research and best practices in clinical care.
Now, for the first time, the content on the Harvard Medical School Continuing Education YouTube channel is eligible for clinicians to claim towards their Continuing Medical and Continuing Nursing Education credits.
Looking ahead, we're excited to work with the Accreditation Council for Continuing Medical Education to provide best practices for video production and content strategy that will help augment the quality and delivery of impactful learning experiences for health professionals. By lowering barriers to access and leveraging our experience in information sharing, YouTube is working to democratize medical education in a way that hasn't been possible before.
Read more about today's news from The Check Up on our blogs on AI in Health including our work with Large Language Models and a new developer platform called Open Health Stack.