Dr. Von Nguyen's temperature check on public health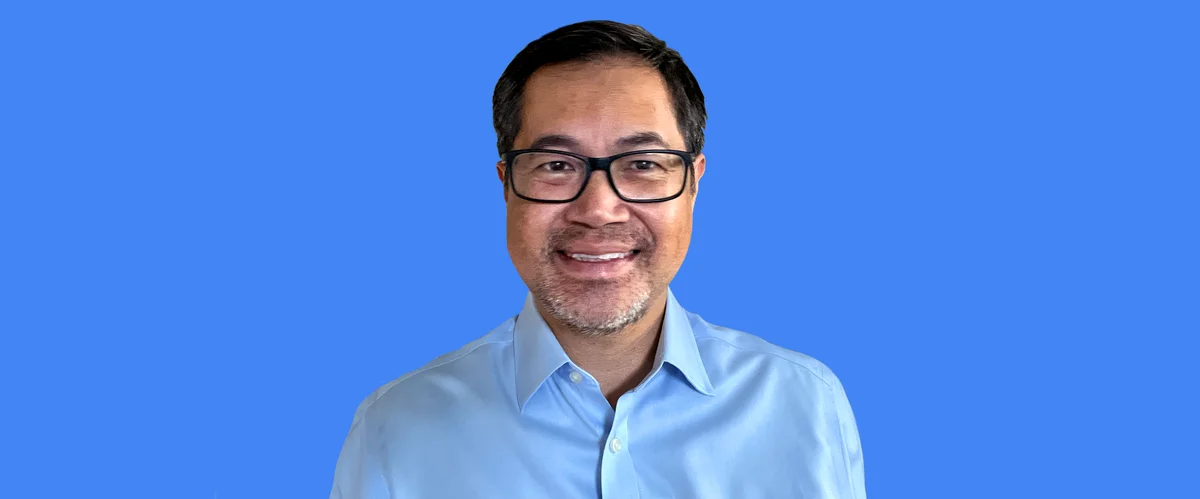 Dr. Von Nguyen's career centers around helping people be healthier. As a primary care physician and epidemiologist, he's worked in sub-Saharan Africa and India, developed policies for U.S. government agencies, and led health strategy for Blue Cross North Carolina. Dr. Nguyen joined Google in 2021 as the clinical lead for public and population health. We chatted with him to learn about his work in public health and his team's next focus: climate change.
What drew you to working in public health?
When I was in medical school, I received a Fulbright Fellowship and worked on HIV/AIDS and malaria in Kisumu, Kenya. I was able to move beyond individual patient care to serving entire communities through educational campaigns about HIV/AIDS and distributing insecticide-treated bed nets. This experience opened my eyes to how people in other parts of the world live, and I knew I wanted my career to focus on making a difference in the health of populations globally.
Fast forward to today, what does your role at Google focus on?
As the clinical lead for population health, I work closely with our product teams to help improve the health of communities. One of those teams is focused on public and environmental health, so they look at how factors in a community like air quality, extreme weather events, or availability of green spaces and healthcare services impact health and wellbeing.
Our public and environmental health team played a huge role in Google's COVID-19 response. What were some of the biggest lessons learned?
During COVID-19, it quickly became clear technology has an important role to play in the public health response. People turn to Google every day for information, so we need that information to be trustworthy and actionable. Throughout the pandemic, our teams helped support individuals, researchers, and policymakers with data, tools, and funds.
Through this work, people were easily able to find trustworthy information on Search, YouTube and Maps, like vaccine side effects or their nearest testing site. Public health and academics used aggregated Search trends on symptoms and vaccines to better understand the pandemic and concerns within communities. Organizations used our mapping capabilities to help public health officials identify "vaccine deserts" where people had little or no convenient access to vaccinations.
For me, the biggest lesson learned was: Think globally, act locally. While communities all over the world used Search to learn about scientific advances with mRNA vaccines, individuals also used Search to find where they could get a vaccine. With our Access to Vaccines dataset in partnership with Ariadne Labs at Harvard and Boston Children's Hospital, we needed to think about more than where sites were located, and account for community habits and modes of transportation to assess how easy it would be to reach a site.
What other public health challenges are top of mind?
My team and I are thinking a lot about the health implications of climate change, and how we can contribute to research and interventions. We're beginning to see patterns and associations between climate, weather and health. Air pollution, for example, can be extremely hazardous, and is linked to chronic diseases and even cancer. Floods can cause injuries, hypothermia, infection, and healthcare resource constraints, impacting communities almost instantly. Globally, Google Search interest in heat wave, heat stroke and heat exhaustion reached record highs in July this year.
I'm asking myself, how can we provide information to scientists and policymakers that helps them address the issue globally, while also helping individuals act locally? Things like helping people find nearby public spaces — like libraries or community centers — to take refuge from the heat; or helping cities create better access to parks and green spaces that provide shade, lower temperatures and contribute to cleaner air.
How does this relate to Google's existing sustainability work?
Addressing climate change is a top priority for Google, and we've made deep investments in reducing our own emissions, plus arming our partners with sustainability data and tools. We're using machine learning to help forecast floods and alert communities before a flood reaches their area, and offering organizations a tool called Google Cloud Carbon Footprint to measure and manage their gross carbon emissions.
What is Google doing to help at the intersection of climate change and health?
Google already provides data to over 42,000 cities to help them make climate action plans. Air Quality Insights and Tree Canopy lab can help cities better plan to provide shade and prepare for extreme heat events. I'm excited to build on this existing work and apply our tools to help reduce harmful health impacts.
Extreme heat is affecting many communities globally right now, so we're working on several pilots to explore how we can help. One way that we think we can be helpful is by providing data and insights to local governments to better understand their communities' needs during extreme heat events. Our work will focus on learning how we can best support cities as they develop response plans and new interventions.
Let's face it — Google is one part of a much larger ecosystem to improve the public's health. Looking ahead, my team and I are identifying ways to bring Google's strengths to policymakers, scientists and consumers in their hunt for useful information to improve public health.