7 ways to help make better sense of your health information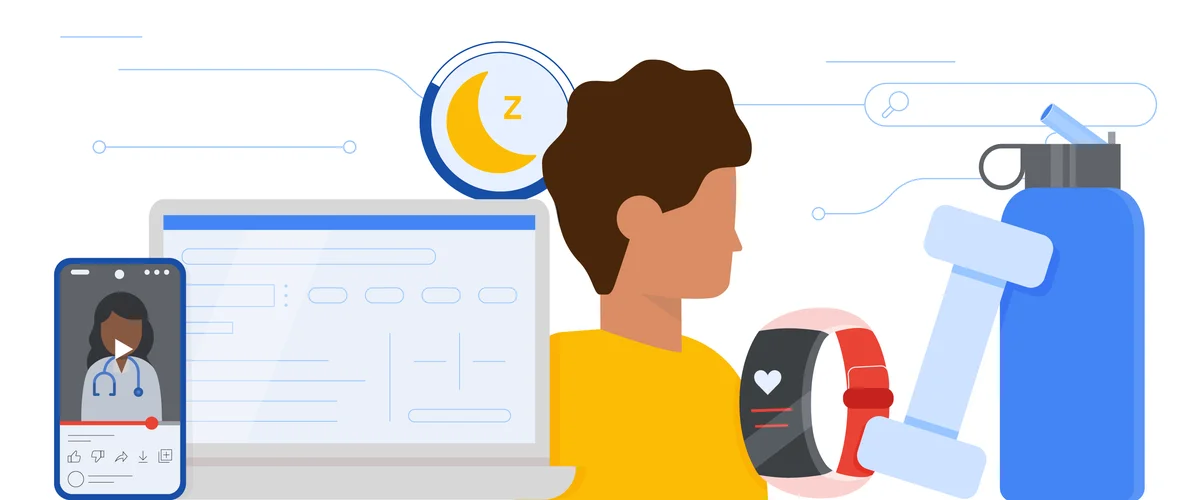 When I'm sick or someone I care about is sick, one of the first things I do — even as a doctor myself — is seek out more information, whether it's searching for answers to questions online, making an appointment with a doctor or connecting with others in similar situations. At Google, we're committed to connecting people in those moments to reliable, easy-to-understand information so they can make more informed health decisions for themselves and others.
For Health Literacy Month in the U.S., here are 7 ways our products and services can help you better find and understand health information.
Quickly access easy-to-understand health information.
Many of us come to the internet first to look for information about different health conditions and symptoms. When you're looking for this information on Google Search, you'll find helpful information panels. These information panels are available in a number of countries and provide details on dozens of conditions — from the common cold to headaches and more.
2. Learn more about your source.
When you're searching for a topic or condition you're unfamiliar with, you can use Search tools to learn more about the information you see online. Through the About this result tool — accessed by clicking on the three dots next to most results on Search — you can find information like, descriptions of the source, and what others on the web say about a source or topic. With this added context, you can make more informed decisions about the sites you visit and the health information you rely on.
3. Find an appointment with a care provider — and check your in-network options.
Booking a doctor's appointment can be an overwhelming and complex process because of the different types of appointments available to you. On Google Search, we have updated our experience to make it easier for tens of millions of people who use Search everyday to find local health information. This includes showing appointment availability for some local providers and facilities and giving you search filters and information to help you identify providers who might take your insurance, including Medicare and Medicaid.
4. Find answers from authoritative health sources.
YouTube has made it easier for people to find reliable information to help answer their health questions. We've added health source information panels on videos to help viewers identify videos from authoritative sources, and health content shelves that more effectively highlight videos from these sources when you search for specific health topics. These context cues are aimed at helping people more easily navigate and evaluate authoritative health information.
5. Connect with a community that understands your health journey.
If you're looking for support, empathy or shared experiences related to certain health conditions, YouTube's new Personal Stories feature makes it easier to connect with others who have similar experiences. This feature elevates stories from those who are sharing their lived experiences relevant to common health conditions like anxiety, depression and cancer.
6. Understand your health and wellness health information.
Fitbit is designed to give you better and more actionable insights about health and wellness. For example, among its most popular features is Daily Readiness Score that takes multiple inputs — such as sleep patterns, activity levels and heart rate variability — and combines them into one singular number that you can refer to when deciding whether to workout or recover.
7. Get to know (and improve) your ZZZs...
Track your sleep habits to understand patterns that might impact your health and wellbeing. With Fitbit, you can track your sleep each night right from the wrist so you can better understand your patterns, track over time, and make changes to improve your sleep. With Fitbit Premium, you can see an even more in-depth analysis of your sleep with the Sleep Profile feature that offers monthly sleep analyses and an associated Sleep Animal that makes your sleep data even easier to interpret. If you use Nest, Sleep Sensing gives you a daily personalized sleep summary along with tailored bedtime schedules and other suggestions that can help you improve your sleep.