Meet our Health Equity Research Initiative awardees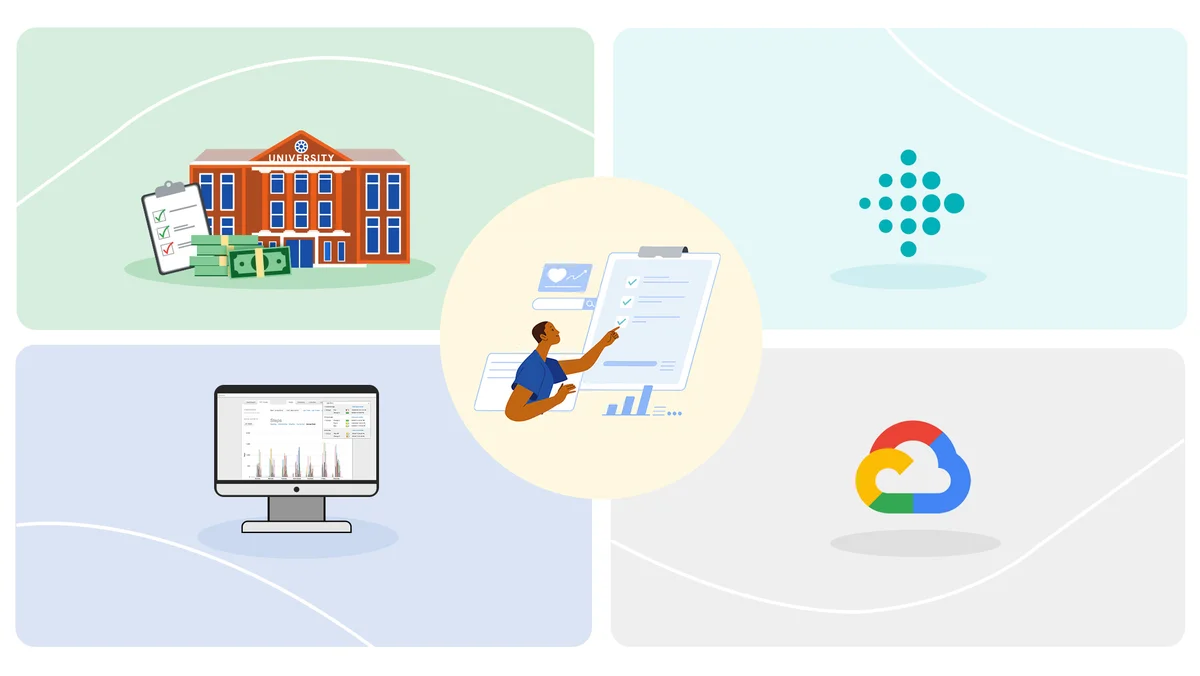 Last fall, we invited researchers studying the impact of health disparities in the U.S. to apply for our Health Equity Research initiative. This initiative, which was started by Fitbit in 2021, provides researchers with resources and technologies to advance their work — including Fitbit devices and services, Google Cloud credits, Fitabase support and funding.
Here's the 2023 awardees and their work which will impact LGBTQ+, Black, Latino and Alaskan Natives communities, as well as marginalized birthing parents and marginalized groups experiencing intimate partner violence.
Through this initiative, these researchers are looking at new ways to use wearable devices to mitigate health disparities, scale existing health equity research methods with technology, and apply data to accelerate health equity impact.
Metabolic and cardiovascular disease
Emory University School of Medicine, Department of Medicine: Remote monitoring to improve equity in the care of Black patients with hypertensive heart failure
UC Irvine, Department of Health, Society, & Behavior: Change in type 2 diabetes medication and management among older Latino undocumented patients after full-scope Medi-Cal expansion
University of Utah, Department of Family and Preventive Medicine: Adapting a behavioral sleep extension intervention for Spanish-speaking participants
Pre and postnatal support
UCSD, Electrical and Computer Engineering & The Design Lab: Enabling equitable access to lactation support through AI
University of Washington, Human Centered Design and Engineering: Curating and maintaining non-hospital care networks for Black birthing people
California State University East Bay, Department of Public Health: Identifying factors of resilience among Latino and Asian mothers and birthing persons including the roles of physical activity and sleep
Mental health
Morehouse School of Medicine. Department of Family Medicine: The High School and Young Adult Community Health Workers (HSYCHW) project is aimed at building bridges between formal health systems and communities
Oregon State University-Psychology: Using Fitbit as a wearable wellness and peace technology tool to center restorative healing amongst BIPOC and Latino survivors of gender-based violence: potential challenges and solutions
Johns Hopkins Bloomberg School of Public Health: Using wearable technology to develop stress-reduction intervention for Black women experiencing intimate partner violence
Social determinants of health
Department of Biomedical Informatics, Vanderbilt University Medical Center: Reducing literacy-related health inequities by developing patient language models to improve comprehension of medical text
NYU Langone Health, Department of Population Health: Community-based resource mapping and referral initiative to address social risk factors in patients of a large New York hospital system
UCLA School of Medicine, Department of Psychiatry and Biobehavioral Sciences: Healthcare for all using the whole PERSON health score
Sinai Chicago, Sinai Urban Health Institute: Leveraging health informatics and community health workers to mitigate health inequities
University of Washington, Information School: Co-designing with Alaska Native communities to communicate equitable health research results
Physical activity
Northeastern University, Departments of Health Sciences and Computer Sciences: Augmenting fitness tracking data with community storytelling to advance the impact of wearables in promoting health equity
Coalition for Food and Health Equity: Developing an integrated community wellness program for Black women
Louisiana State University, Pennington Biomedical Research Center, Population and Public Health: Increasing physical activity in Black communities living in rural environments.
School of Interactive Computing, Georgia Institute of Technology: Understanding how personal tracking devices can promote physical activity in low-SES older adults
UCSD Herbert Wertheim School of Public Health and Human Longevity Science: Co-designing a culturally and intersectionality adapted version of the YourMove digital physical activity intervention for Latino communities
We look forward to the progress these researchers will make in the coming months and bringing you news about their work.