Offline sharing now four times faster in Files Go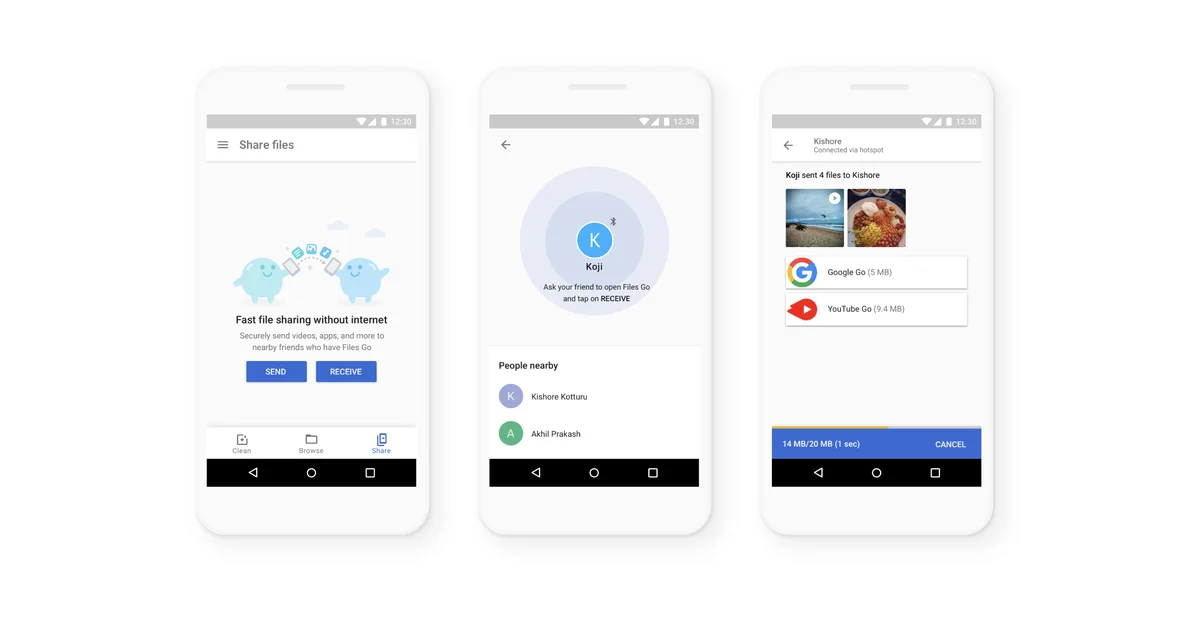 One feature of Files Go is sharing files with people nearby without needing any internet. Today, we're releasing a major upgrade to this feature—here's what you can expect:
Easier to find and use: Nearby sharing is now available in its own dedicated tab called "Share." This tab has a simplified and smoother interface, and it works on any Android phone from the latest Google Pixel back to Android 5.0 (Lollipop).
Faster connections: Thanks to improved connection techniques, the average time it takes to connect two phones is now just five seconds.

Faster transfers: Files Go picks the fastest method of sending files available on your phone, such as 5GHz Wi-Fi Direct, so you get the highest transfer speeds possible. Users have seen speeds up to 490 Mbps—that's four times faster than before, or 100 original quality photos sent in less than five seconds.

More secure: Files Go helps you verify that you are connecting to the right person and encrypts all your transfers for additional security.

Give it a try with a friend and let us know what you think. Please send any thoughts our way by using the Feedback option in the app.