A smarter search for files on your phone with Files Go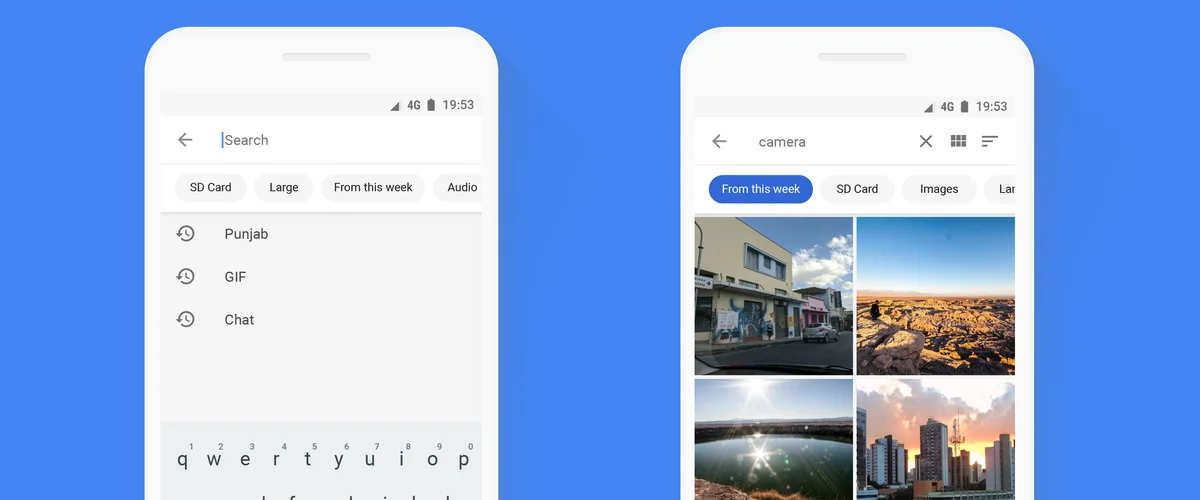 We built Files Go to help Android users free up space, find files quickly and share them offline with people nearby. Today, based on feedback we've heard over the last three months, we're introducing three more features to the app to make it even more useful:
File search: You should be able to search for files on your phone just like you search the internet. Files Go is now bringing Google's expertise at search—including instant results, search history, autocomplete and filters—to file management. Now, when you open the Files tab, you can tap the search icon and find all of your files on your phone in a split second. And best of all, it works offline.
Show the location of duplicates: From the start, Files Go has made it easy to free up space by removing duplicate files, but people have told us that they'd like to see where these files are located on the phone before they get deleted. So now when Files Go suggests duplicate files for removal, you can long press on the thumbnail, tap the "i" icon and see the location of the file.
Remove backed up photos and videos: Files Go now works seamlessly with Google Photos. Once your photos and videos are safely backed up in Google Photos, Files Go can detect that and prompt you to delete those files so you free up more space.

We're excited for you to try these new features, and if you have any thoughts, please leave us feedback in the app.