Five things you can do right now to stay safer online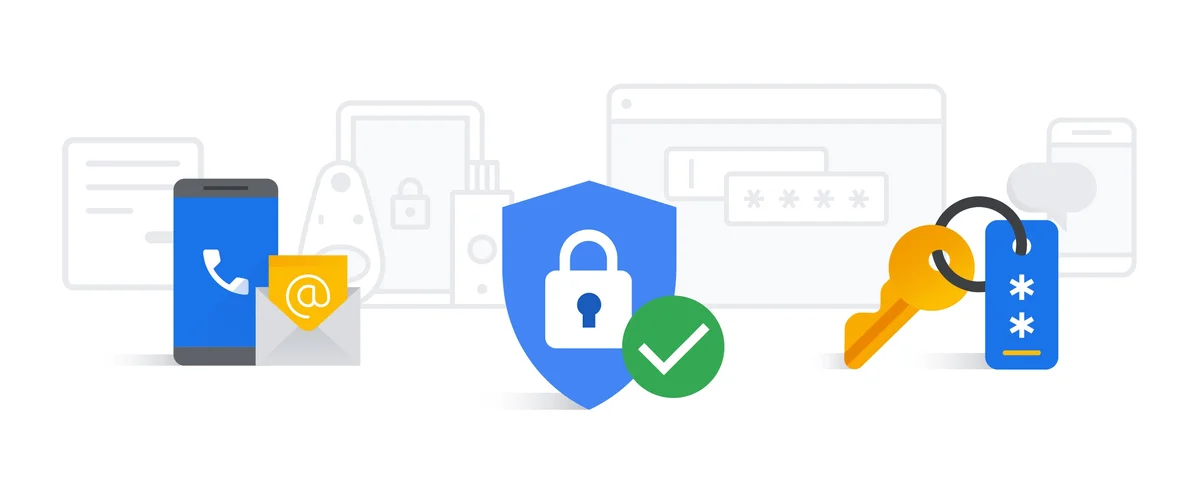 Editor's note: Today is Safer Internet Day, but we'll be talking about it all week with a collection of posts from teams from across Google.
When you're online, you shouldn't need to worry about the security of your information. That's why we work to build security into our products, so the information in your Google account is automatically protected. We also share our best practices and security tools with other organizations, to help make the internet safer for everyone.
Even still, there are some simple things that you can do to make your information even more secure. Recent U.S. data from a survey we conducted with Harris Poll confirms that many people may not be familiar with these basics. 
This Safer Internet Day, take a moment to strengthen your online security by following these five tips:
1. Set up a recovery phone number or email address, and keep it updated.
The majority of people surveyed said they have either a secondary email address (87 percent) or mobile device (73 percent) set for account recovery and security purposes—and that's great.
For many web services, your Google Account included, having a recovery method can help alert you if there's suspicious activity on your account or if you need to block someone from using your account without permission. And of course, adding recovery information to your account can help you get back in more quickly if you ever lose access or can't sign in.
To set up recovery information, visit your Google Account's Security section and scroll down to "Ways we can verify it's you."
2. Use unique passwords for your accounts.
65 percent of respondents in our poll said they reuse the same password for multiple accounts, which can increase your security risk. It's like using the same key to lock your home, car and office—if someone gains access to one, all of them could be compromised.  
Create a unique password for each account to eliminate this risk. Make sure that each password is hard to guess and better yet, at least eight characters long. It can be hard to keep track of many different passwords—60 percent of people report having too many passwords to remember. To help, consider using a password manager (like the one built into your Chrome browser) to help you create, safeguard and keep track of all your passwords. If that is too difficult, you can even write your passwords down on a piece of paper (but keep it in a safe place!), since hijackers are most likely to be online, rather than physically near you.
3. Keep your software up to date.
To help protect your online activity, make sure you're always running the latest version of software on all your devices. The Harris Poll results show that, while 79 percent of respondents said they understood the importance of updating their software, one third of people said they still don't regularly update their applications, or aren't sure if they do or not.
If you're using the below operating systems, here's where you can look to learn how to check & update the software on your devices:
Some software, like Chrome, will automatically update so you never need to worry about doing it yourself. For other services that send notifications when it's time to update, don't click "remind me later"— take the time to install the update right away.
4. Go a step further by setting up two-factor authentication.
Setting up two-factor authentication (2FA)—also known as 2-Step Verification—significantly decreases the chance of someone gaining unauthorized access to your account. For the majority of people, Google's automatic and risk-based sign-in protections are more than enough, but everyone should know that 2FA is an extra option. However, one in three survey respondents (31 percent) said they do not use 2FA, or don't know if they are using it or not.
2FA requires you to take a second step each time you sign in to your account on top of your username and password. Examples of second verification steps include: an SMS text message, a six-digit code generated by an app, a prompt that you receive on a trusted device or the use of a physical security key.
Set up two-factor authentication for your Google Account by visiting g.co/2sv and clicking "Get Started."
5. Take the Google Security Checkup.
The Security Checkup gives you personalized and actionable security recommendations that help you strengthen the security of your Google Account, and it only takes two minutes to complete.
Taking the Security Checkup doesn't just help make you safer while using Google. The Checkup also includes personalized tips to keep you safer across the web, like helping you set up a screen lock on your mobile phone and advising you to remove risky third-party sites and apps that have access to your account.
Find more online security tips like these by visiting our Safety Center; you can also visit your Google Account's Security section to find all the settings and tools mentioned in this post. Check out this infographic for more insights from our Online Security Survey.