Matt Brittin at DMEXCO on enhancing the ad-supported web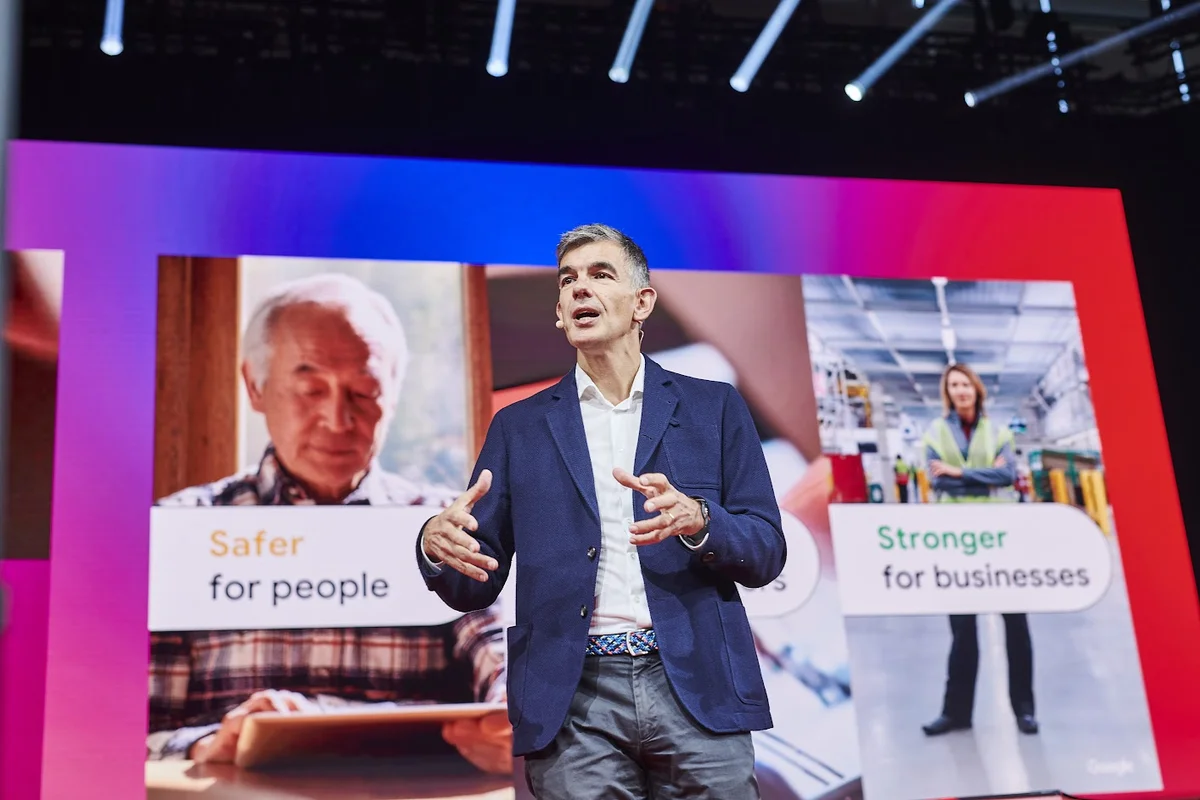 The following is adapted from a speech given by Matt Brittin, President, Google EMEA, at DMEXCO in Cologne.
Across the world, we're seeing increased uncertainty. We're living through a pandemic, seeing rising prices, a global energy crisis, increasing climate disasters and a horrific war in Ukraine. Access to quality information has never been more important — to help people search for answers, find ways to save money, make more sustainable choices and stay safe and informed.
But the web as we know it is at risk. People are more concerned than ever about their privacy online. Regulators across the world are demanding a more private internet — with some critics calling for a ban on personalised ads completely.
The future of the web depends on earning people's trust — building responsible, private advertising to secure a sustainable internet that is safer for people, stronger for businesses and successful for publishers.
A grown-up attitude to responsibility
For generations, ads have funded our favourite content: from newspapers, magazines and entertainment to the web. Today 66% of the world is online. The ad-supported internet model has become a remarkable resource for humanity: putting an explosion of tools, information and content at our fingertips.
But nearly 40 years after its creation, the internet needs a grown-up attitude to responsibility.
As people manage more of their lives online, their concerns over how personal data is gathered, used and shared have increased. People want great online experiences — delivered with the privacy they deserve, by brands they can trust.
For advertisers, that presents a clear responsibility - but also an opportunity. And the good news is this: privacy safe ads are effective ads.
This year, we asked 20,000 Europeans about the consequences of good and bad privacy experiences. Our findings show that users view bad privacy experiences as almost as damaging as a theft of their data. It's enough to make many of them switch to another brand entirely. And, because the impact of a negative privacy experience outweighs that of a positive one, it's very difficult to recover from.
Instead, brands need to get it right the first time. People prefer to buy from brands that give them more control over their privacy — almost three quarters said they would prefer to buy from brands that are honest about what data they collect and why.
In times of uncertainty, companies may be tempted to put privacy on the backburner - but that would be a mistake. In tough times you need to invest for the future. Privacy is that investment.
A sustainable, private future for people, publishers and businesses
Making these changes won't just lead to successful advertising — but a sustainable web.
Digital advertising needs to be safer for people. They need to feel protected online and able to trust what they view. It needs to be successful for publishers — funding quality journalism while giving us access to authoritative and diverse perspectives. And, it needs to be stronger for business — allowing businesses of all sizes the opportunity to grow and build a global customer base.
Across Europe, we're investing in that vision. We're one of the world's biggest financial supporters of journalism, committing billions of dollars every year; we're delivering authoritative information and creating privacy-first technology.
At our Google Safety Engineering Center in Munich, hundreds of engineers are creating tools and technology that combine two German traditions: exemplary engineering and rigorous privacy standards.
The privacy-first technology they're creating is minimising the amount of data used, simplifying data downloads and deletion, and helping root out hijacked passwords — building on our shared values and breaking new ground in the global industry.
Today, as part of our commitment to that transition, we're announcing two new tools.
The first is the Google Ads Privacy Hub, launching today with the rollout starting here in Germany. It will show you the latest on product innovations and how best-in-class marketers are doing it — helping you take the first steps on this journey, whatever your company size.
The second tool we're launching focuses on users. Last year, 300 million people visited Ad Settings — choosing to make the ads they see more specific to them. So we'll soon launch the new My Ad Center globally — expanding our existing Ad Settings to give people a single place where they can control the ads they see across Google Search, Discover and YouTube — seeing more of what they like, and less of what they don't. Because the best ads are helpful, relevant and safe — benefiting the user, and responsible businesses too.
Matt Brittin speaking at DMEXCO conference
Building the web that people want and deserve
Moving to a world without third-party cookies means rethinking the tech on which much of the web advertising system is built and building new, privacy-first solutions.
We're doing that through the Privacy Sandbox: sharing and testing new technologies with the industry, while staying on course to deprecate third party cookies by the end of 2024, in line with our commitments to the UK Competition Authority, which we are applying globally.
There are those that say that efforts like the Privacy Sandbox aren't enough. Some say that we should ban personalised advertising altogether — that "contextual" advertising can fill the gap. But that won't pay for the web everyone wants.
It has been estimated that if personalised advertising were to suddenly go away, as much as $32 to $39 billion would shift away from those who rely on open web technology — including publishers, at a time where authoritative information has never been more important.
There are others that say that all services should simply be paid for. But that turns the web into a luxury good — shutting billions out. It's why Netflix, a pioneer of the modern subscription model, and others like Disney Plus and HBO, are introducing ads for users who want — or need — to pay less. Now, the advertising industry is a big tent. There is plenty of room for newcomers.
But recent events underscore how flawed these arguments really are - and unpopular to boot. Research by IAB Europe shows that 75% of Europeans would choose today's experience of the internet over one without targeted ads, where they would need to pay for access to websites, content and apps.
So there should be no question as to whether the ads-supported internet model is important: only what kind of advertising industry we want to see. We want an advertising industry that makes room for businesses large and small; that supports value for publishers, media and journalism, and that protects people's privacy from tracking.
A now or never moment
But it's not just enough to want that future. We have to actually choose it. For online advertising, and the future of the internet, this is a now or never moment: without people's trust, the future of the ad-supported web is at stake.
The next two years are critical. The industry must embrace the journey and invest in privacy. It has to build stronger relationships with customers, create better ad campaigns and navigate the uncertainty. If we do nothing, the web as we know it will be under threat.
Together, we can build an ad-supported web fit for the future — giving us better content, richer perspectives and further protection online.