Our work to keep you safe and in control of your privacy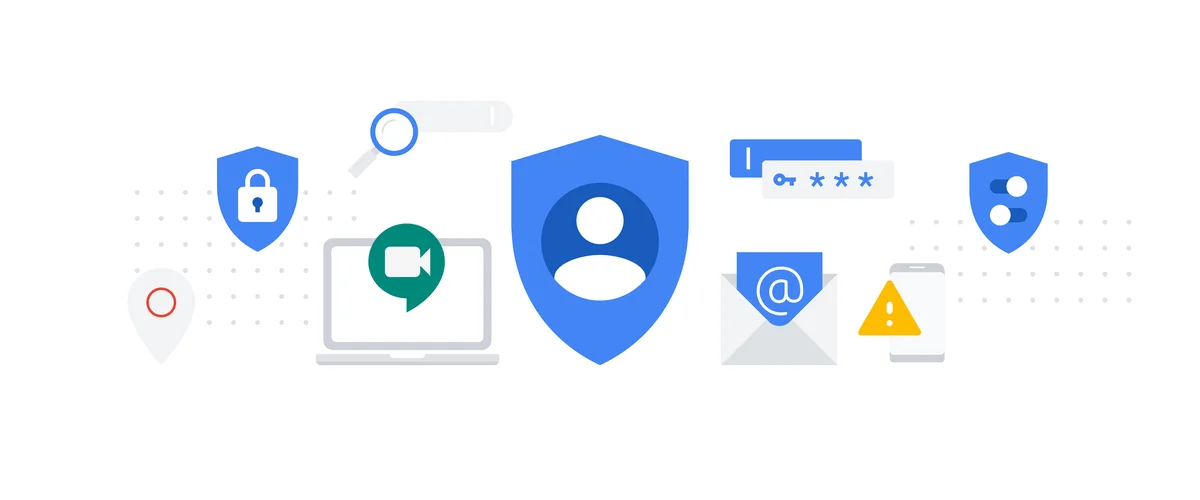 Building helpful products starts with keeping you and your information safe online. The data you trust us with provides helpful and personalized experiences for you in Google products, whether it's letting you know if you've been near someone with COVID-19, or simply being able to find an old email with a special family recipe. It's also why we keep you and your data safe, and provide easy-to-use settings that put you in control. 
Our privacy and security engineers remain focused on building the most advanced protections into the products you use every day. Treating your information responsibly, protecting it with world-class security and keeping you in control are the principles that guide our work. 
Today we're sharing a look back at how we kept you safe in the last year, and the ways we're always working to keep you in control of your privacy.
Responsible data practices designed to keep your personal information safe
The COVID-19 pandemic brought unprecedented challenges in 2020, and we helped people stay safe and informed last year. We worked with Apple to launch the Exposure Notifications System to help with contact tracing in a privacy-preserving way. All Exposure Notification matching happens on your device, and the system does not share your identity with other users, Apple, or Google, nor does it collect or use the location from your device. We continue to make this technology available to public health authorities globally, and now more than 50 countries and states have launched Exposure Notification apps in six months, including most recently California. And people are downloading their regional apps: Forty percent of the population in the UK have downloaded the app, and in the United States, 53 percent of Washington, D.C. residents have enabled Exposure Notifications. 
We continue to invest in differential privacy—the world-class anonymization technology used in our products every day—and have made it available to all developers through an open-source version of the differential privacy library. In the last year, we've released new versions of the library to make it even easier for developers to use. Our COVID-19 Community Mobility Reports also use differential privacy to help public health officials as they make critical decisions for their communities. As we head into 2021, we'll continue to invest in these privacy technologies to help keep your personal information private and secure.
World-class security that protects you automatically
Protecting your privacy starts with the world's most advanced security. Last year we continued  to invest in industry leading security that automatically detects and blocks a wide range of threats to keep people safe online. One example is
Safe Browsing
, which gives you state-of-the-art protections from phishing, malware and other web-based threats when you use Chrome. And we continue to work on our long-term effort to make the web more private and secure with the
Privacy Sandbox initiative
and will share more updates soon.
Google Workspace
regularly adds new security and privacy safeguards to keep our customers and users and their information protected, including for Google Meet that continues to keep your video meetings for work, school or family gatherings safe. And when it comes to keeping your passwords safe,
Google's Password Manager
and
Security Checkup
help by automatically offering to save your passwords and making them more secure, and Sign-in with Google continues to make it easier to securely sign into new apps and sites—now with just one tap.
New, simple ways to control what gets saved and deleted across platforms and devices
As we work to keep your data private and secure, we're also always working to make it easy for you to manage or delete it. We launched
auto-delete
controls so you can choose to have Google automatically and continuously delete activity data from your Google Account after 3, 18 or 36 months. Last June we made auto-delete the default when you first turn on your core activity settings, which are Location History, Web & App Activity and YouTube History. We also brought Incognito mode to Google's most popular apps, including Maps, Search and YouTube, so you can use those products without saving your activity data to your Google Account. Last year Chrome
rolled out new controls
to help you simply manage your information and we announced
Guest mode
as a new way to use your Google Assistant on home devices.
Easy-to-use Account controls and settings 
In 2020 we continued to invest in easy-to-use privacy and security settings, which are automatically built into every Google Account and Google products. How you use our products and services is a personal choice: When you sign up for Google products and services, we offer you settings that let you choose how to personalize your experience, and control what activity gets saved to your Google Account. And you can change these settings at any time. 
These privacy and security controls are available in your
Google Account
and the products you use every day across platforms and devices, including on iOS. For example,
Your Data in Search
, Maps and YouTube helps you easily understand how data makes these apps work for you and quickly access the right controls, directly in the apps. You can also just search for things like "Is my Google Account secure?" and a box only visible to you will show your privacy and security settings so you can easily review or adjust them. Google Pay, which was recently
redesigned in the U.S.
, has strong privacy and security controls built-in that are easy to understand and simple to set up, access and manage.
As Google's iOS apps are updated with new features or to fix bugs, you'll see updates to our app page listings that include the new App Privacy Details. These labels represent the maximum categories of data that could be collected—meaning if you use every available feature and service in the app. The data you provide to Google products delivers helpful services to you, and you can always control your privacy settings by visiting your Google Account or going directly to the Google products you use on iOS.
Keeping you safe online is core to everything we do. And as we make privacy and security advancements in 2021, we'll continue to advocate for sensible data regulations around the world, including strong, comprehensive federal privacy legislation in the U.S. We look forward to sharing more with you about our ongoing work in the coming weeks and months. Visit our Safety Center to learn more about how our products keep you safe every day.