Helping families Be Internet Awesome on Safer Internet Day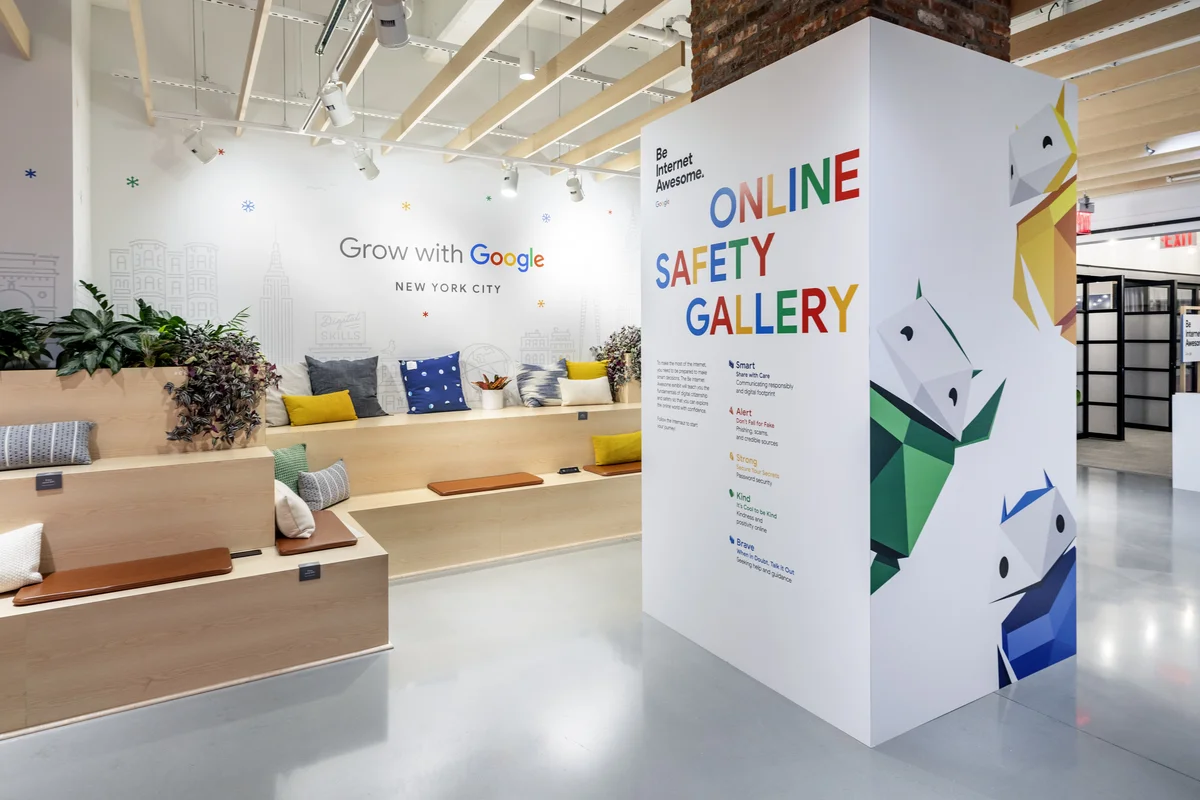 Editor's note: This is adapted from remarks Parisa gave today at the Grow with Google NYC Learning Center.
When I was a kid, my brothers and I had to "take turns" using our family computer with slow, dial-up internet access. It wasn't until college that I got my own computer and cell phone—which was only for making calls. Now, it's so different for kids who are growing up with access to the web and mobile apps at home and school; most parents are buying smartphones for their kids at 9.5 years old.
With technology at their fingertips, online safety education is so important for young people. We need to put online safety in the same class, literally, as math, science, and history—it's a fundamental skill in navigating our digital world.  This is why I'm so proud of the work we've done with Be Internet Awesome. The idea behind Be Internet Awesome is to make sure the most important people in young people's lives—their parents and teachers—have the resources to teach online safety and citizenship. 
Since launching in 2017, Be Internet Awesome is now available in over 26 countries, 12 languages, and millions of people around the world have used the program. But we aren't there yet. A new Google survey found that 2 out of 3 parents believe conversations about online safety should happen both in the home and in the classroom, but only 4 in 10 parents feel confident enough to talk to their families about online safety. 
Google wants to help, and we couldn't do it without enthusiastic and deeply committed partners. Today we're announcing a partnership with the National PTA and YMCA to host more than 400 family online safety, citizenship, and digital wellbeing workshops this week across the country to help parents have the tech talk with their kids. The workshops will also help people learn about our Family Link parental controls, YouTube Kids and Digital Wellbeing tools. We're hosting many of these free workshops right here at the Grow with Google NYC Learning Center alongside a pop-up online safety experience open to the public, and we're empowering parents and volunteers via YMCA and PTA to help their fellow parents by hosting them across the US. 
Along with these partnerships, we're expanding Be Internet Awesome to the Netherlands, Indonesia, Nigeria, Kenya, and South Africa. We're also teaming up with DonorsChoose.org to encourage teachers in over 3,500 classrooms to teach kids about online safety with the Be Internet Awesome Classrooms Rewards Program. And we're partnering with Scholastic to provide 2 million families with Be Internet Awesome tips and resources for teachers and parents.
Most kids won't know what it's like to wait until college to get a cell phone. So it's even more important that they learn how to make smart choices online at an early age, and Be Internet Awesome can help them get there. We're excited to kick off these workshops on Safer Internet Day, and continue our work to share these insights for years to come.