Celebrating 10 years of Google Indonesia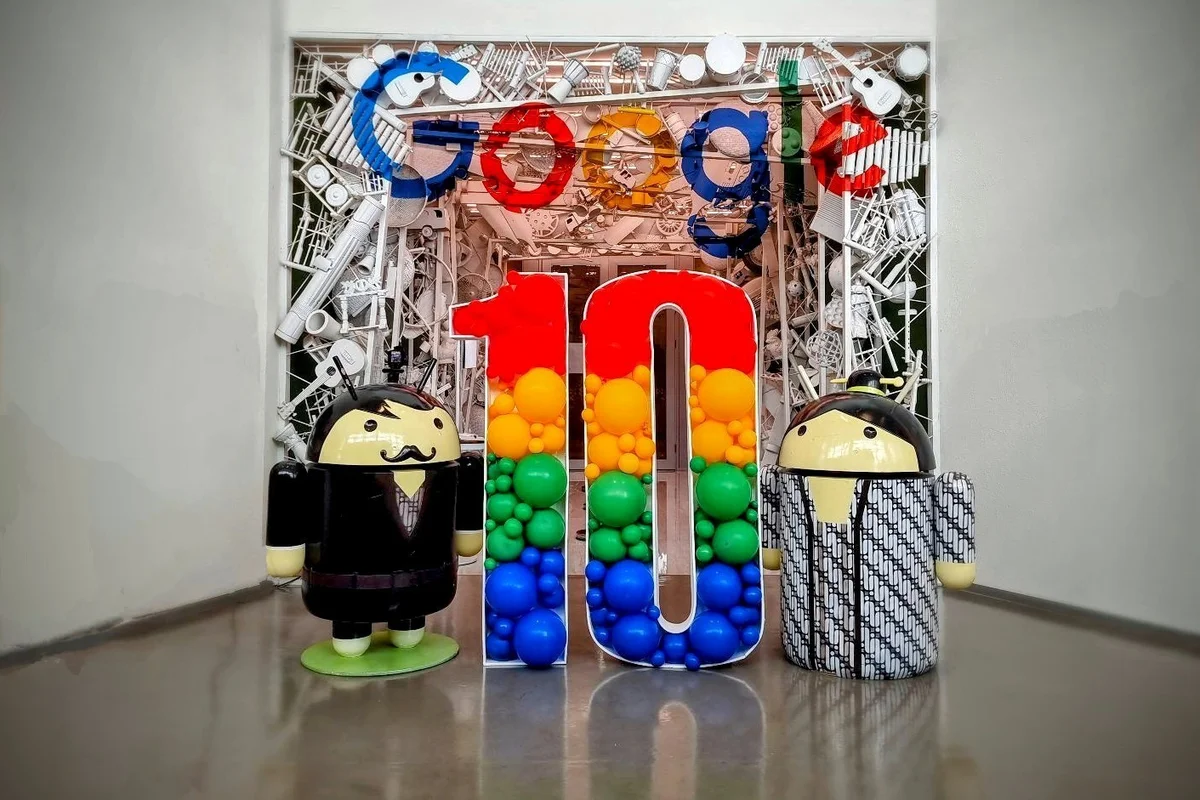 When we opened the Google Indonesia office back in 2012, we had a clear vision: to develop products and programs that were specifically helpful for Indonesians. Looking back, it's been incredible to see the momentum the team has built over the years — and that original vision remains just as important today.
As we mark the 10th anniversary of Google in Indonesia today, I took the opportunity to explore our archives. Here are our 10 top moments from the past decade.
Building product features for Indonesians
Over the years, many of our products and features have been developed with Indonesians in mind, such as our Google Maps two-wheel feature to help Indonesian motorcyclists. We've also localized features to make them helpful to Indonesians. That includes incorporating some of Indonesia's hundreds of languages into Google Translate, including Javanese — the second-most-spoken language with 83 million native speakers.
Our Google Maps Two-Wheel feature launched in 2018
2. Training two million Indonesians with digital skills
With internet adoption growing rapidly in Indonesia, it's a priority for Google to help ensure the next wave of entrepreneurs, businesses, and individuals are well-equipped with digital skills. Even before the opening of our office, we'd already launched several programs with local partners, including Bisnis Lokal Go Online in 2012, to help small and medium-sized businesses with their online presence. We've gone on to launch programs like Gapura Digital and Women Will, which have collectively trained more than 2 million Indonesians, including over 800,000 women entrepreneurs.
Attendees from our free Gapura Digital and WomenWill workshops from 2019
3. Supporting over 200,000 Indonesian mobile developers
A fan of tahu bulat (fried tofu balls), Bandung-based developer Own Games ID created a fun game with the same name — it topped the Play Store rankings and has over 10 million downloads to date. Hit games and educational apps coming out of Indonesia have inspired us in our efforts to train over 200,000 developers since 2016. We continue to find ways to mentor startups and nurture the developer community through programs like Google for Startups, contributing to growth of the region's largest digital economy.
The people behind Own Games ID, with YouTube creator Gogogoy
4. Bringing Borobudur to the world through Street View
Seven years ago, our Street View operators strapped on the trekker and set out to capture 360-degree imagery of all 2,500 square meters of the world's largest and oldest Buddhist temple: Borobudur in Magelang. From the heights of the Borobudur temple to the depths of Raja Ampat, anyone in the world can explore and enjoy Indonesia's landmarks and natural beauty — all with a simple click, no matter where they are.
Street View operators capturing imagery at Borobudur
5. Protecting our ocean with technology
Indonesia is home to some of the most beautiful natural wonders in the world, but there's more work to do to ensure our heritage is protected for future generations. We've seen innovative organizations like the Gringgo Foundation, backed by funding support from Google.org, develop tools to address plastic waste pollution. We also worked with the former Minister of Fisheries and Marine Affairs, Susi Pudjiastuti, who used the technology behind Google Earth's Global Fishing Watch to address illegal fishing in sovereign waters.
Global Fishing Watch, the first global view of large scale commercial fishing activity over time
Our first Doodle showcasing the traditions during Indonesia's independence
7. Empowering the next generation
We believe every Indonesian should have access to digital education and training opportunities, and we offer training tailored to people's skill levels and goals. We introduced Google Career Certificates last year to get more people trained in job-ready skills. We also introduced Bangkit, an intensive six-month training program in partnership with local technology companies and leading universities, to equip more Indonesians with in-demand skills for the tech industry. Now entering its third year, the program has trained almost 2,500 people like Syifa Nur Aini, who became an IT manager after completing the program. We look forward to graduating another 3,000 students later this year.
After graduating from Bangkit, Syifa Nur Aini started her role as an IT Manager at Trapo Indonesia
8. Supporting journalism and the news industry
We work closely with Indonesian news publishers of all sizes, providing tools, technology and programs to help ensure everyone has access to quality information. We've partnered with publishers to help them build their business models, empower newsrooms through technology, and learn the latest tools and reporting skills. Since 2019, we've trained more than 23,000 journalists locally, including in-depth workshops on data journalism and fact-checking, while funding the fact-checking mission of the Cek Fakta network.
Local reporters attending a workshop run by the GNI Indonesia Training Network
9. Reaching over 100 million people on YouTube monthly
Since YouTube's launch in Indonesia in 2012, we have seen incredible highs in Indonesia. If there's one thing that's certain, it's that Indonesia is full of talented individuals waiting to be discovered. Indonesian creators are redefining what it means to be artists, entertainers, and key opinion leaders. Take Weird Genius, a local band collaborating with well-known musicians worldwide and sharing their music with Indonesia and the world through YouTube. It's humbling to see the role YouTube plays in Indonesians' lives. For some viewers, YouTube creators make them feel part of a wider community. For others, it's about allowing them to dive deeper into their passion and brush up on new skills. Today, YouTube is reaching more than 100 million people every month in Indonesia, and the numbers continue to grow.
10. It's always the people: Dozens of Googlers serving Indonesia today
One of my biggest joys working at Google is the people. I'm proud to see how our office has grown from just four employees to the dozens of Googlers working on impactful projects in Indonesia today.
Indonesia team during Google's 21st global birthday celebration in the office
Together with the people, communities and businesses we support, we've accomplished a lot over the past 10 years. I'm looking forward to seeing what more we can contribute to Indonesia's progress over the decade ahead. Happy anniversary, Google Indonesia!