The new generation of Korean startups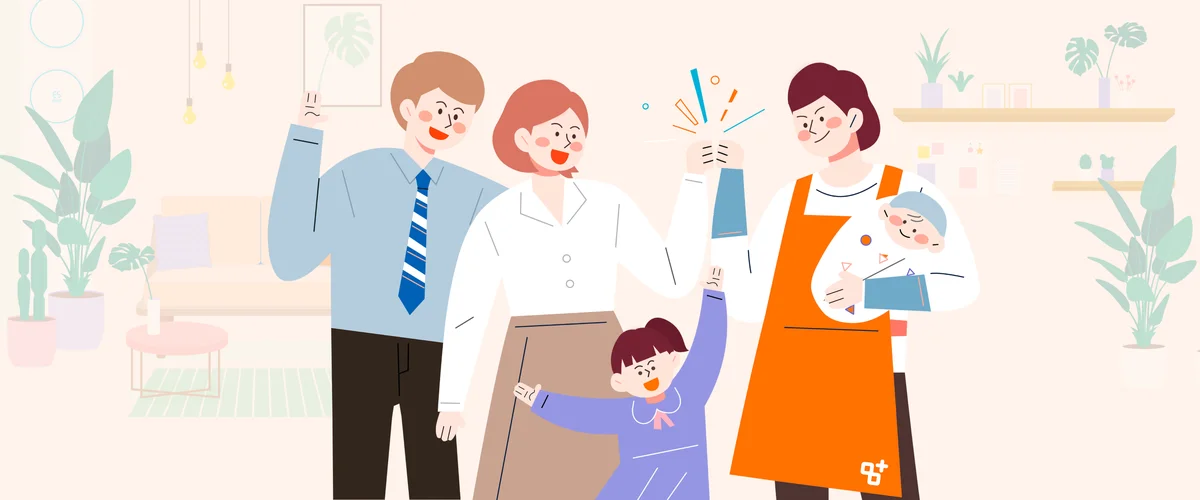 In Korea today, a new generation of startup founders are making their mark — continuing Korea's long tradition of forward-thinking in technology, building a more diverse Korean economy and contributing to the recovery from COVID-19. 
Supporting these founders is a priority for Google in Korea, part of our mission to help improve Koreans' lives and give Korean businesses a platform to grow. In 2015, we established a Google for Startups Campus in Seoul — our first in the Asia-Pacific region — to support founders and create a sense of community among startups. And in 2019,  we launched ChangGoo, a training and mentorship program for startups with high potential and ambitions to expand internationally. So far, startups that have graduated from the program have seen their revenue increase by more than 50%, while more than 40% have taken their first steps overseas. In 2020, ChangGoo became an official partnership with the South Korean government, and we recently finalized the group of startups that will take part in 2021.  
The startups we work with through ChangGoo are confronting issues and solving problems that affect millions of Koreans —  and many more people around the world. To get a sense of what drives them, we asked for perspectives from the founders of Mfort, creator of a platform to help working mothers access childcare, and Ringle, which is using technology to help people with difficulties learning new languages.  
Jeeyea Chung 정지예, Mom Sitter
My colleague suddenly left the meeting room where we were preparing the final presentation for an important project. I took a short break and heard her on the phone in the restroom on my way back. She was brilliant and considered a role model among her peers, but she sounded tearful when talking on the phone. Her child had a fever and she was begging her mom to go collect them from school, because she couldn't leave work — and neither could her husband. 
That happened in 2012, when I was 26, and it came as a big shock. I aspired to build my career at the same consultancy, have a family like hers and raise beautiful children while doing a great job at work. 
My married friends were thinking seriously about whether they had to quit work when they had a baby, even before they were pregnant. My co-workers with children had depression, or became anxious that there was no quota at a daycare center. They felt weary trying to balance doing a good job with taking good care of their children as a working mom. At the national level, it all added up: Korea's female activity rate is very low compared to other OECD countries, affecting productivity despite significant investments in education.  
I realized I wanted to find a way to address this challenge, and that awakening led me to create Mom Sitter: a platform that connects parents with babysitters.  After working hard to grow user numbers to 850,000, and becoming the leading platform in the nation, we wanted to expand further with a mobile app. The ChangGoo program gave us support with technology development, access to educational seminars and help with app and YouTube marketing — enabling us to increase awareness of our brand. It was a proud moment when we were selected as a top service in the second year of Changoo, and earned the top ranking in the Play Store's childcare category for Korea. 
I've realized that childcare issues concern not only working women but also all those who raise children, including dads and grandparents.. If they have strong backup , they can finish the childcare marathon, just as Mom Sitter has gained energy from Google's support in the competitive startup environment. 
Seunghoon Lee 이승훈, Ringle
I believe many of us living and working in non-English speaking countries must have the same frustration —  that if only we spoke better English, we might enjoy a whole new world of opportunities. At school, I didn't spend much time learning English with a native speaker – perhaps 10 hours spread over 12 years of learning. At college, I couldn't find a good language learning service to close the gap with more fluent English-speakers who'd spent time overseas. 
My frustration peaked in my mid-30s. While doing an MBA at Stanford and seeing others experience the same challenges, I worked with a buddy I met on campus to create a product that could help improve English communication skills through one-on-one lessons with student tutors. 
We had early success and attracted our first investors, but increasing users was a unique challenge. To expand quickly, we had to market Ringle to people who might want to use the service while simultaneously adding helpful new features. Google helped us with search engine optimization and marketing support — then we were awarded a grant of KRW 23 million ($220,000) under the ChangGoo program, helping us expand even faster.
Ringle has grown three-fold every year for the past five years. We recently closed a funding round that valued us at $180 million and opened a US headquarters in Silicon Valley. We're looking forward to continuing to strengthen our bond with Google as we seek to become the platform of choice for English learners in non-English-speaking countries.