News Showcase is launching in Slovakia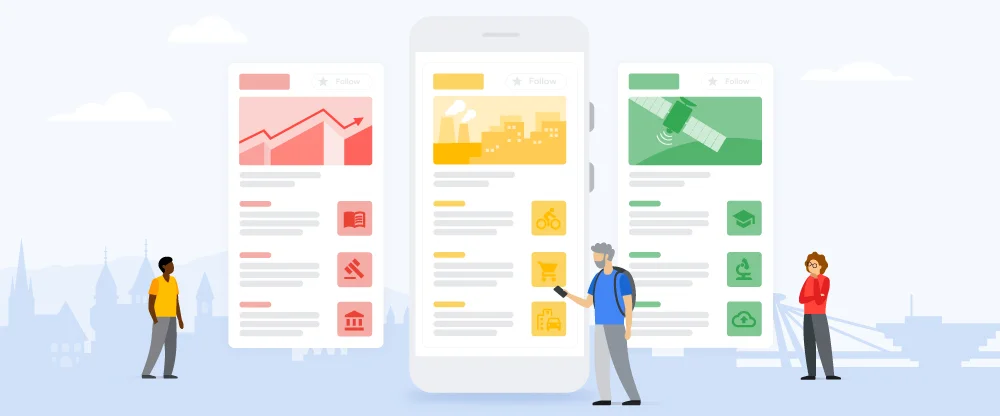 Journalists have long been committed to providing reliable information to people when they need it, with the last few weeks proving this more than ever. With products like Search and News, Google is committed to helping people find reliable and relevant information.
Today we're going further in our support for journalism in Slovakia by rolling out Google News Showcase, our product and licensing program for news publishers.
Google has signed partnerships with six Slovak publications including national news outlets, a television broadcaster and a press agency, which provide essential news coverage to people all over the country. The titles included in the News Showcase launch in Slovakia are Nový čas, Denník N, SME, TA3, Topky and Webnoviny. We'll continue to work with other news partners in the country to add additional resources in the future. News Showcase is part of our global investment in news and reinforces our commitment to journalism in Slovakia and around the world.
An example of how News Showcase can look for some of our partners in Slovakia
News Showcase panels can appear on Google products, currently on News and Discover, and direct readers to the full articles on publishers' websites, helping them deepen their relationships with readers. Panels will also include extended access to paywalled content from select participating publishers to give readers even more from their favorite sources, with the intention of leading to more subscribers for the news organization. In addition to the revenue that comes directly from these more-engaged readers, participating publishers will receive monthly licensing payments from Google.
"At SME, we realize that only high-quality and independent journalism will gain long-term support from subscribers," says Peter Macinga, Chief Digital Officer of Petit Press, the publisher of SME and of other national and regional news titles in Slovakia. "We appreciate our partnership with Google on News Showcase, which will make our premium content available to an even larger audience."
"Dennik N only exists thanks to the support of our subscribers, and we are therefore always looking for ways to provide them with faster and more convenient access to information," says Lukas Fila, CEO of N Press, the first Slovak national publisher that made a move to derive the majority of their revenue from subscriptions. "Google News Showcase is a new way for our interviews, investigative journalism and analyses to reach readers. With the free access to some of our normally paywalled content, brand new audiences will be able to try out access to our paid articles."
Since we launched News Showcase in October 2020, we've signed deals with more than 1,400 news publications around the world and have launched in 16 countries including India, Poland,Japan, Germany, Portugal, Brazil, Austria, the U.K., Australia, Czechia, Italy, Colombia, Argentina, Canada, Ireland and now Slovakia, bringing more in-depth, essential news coverage to Google News and Discover users.
An example of how News Showcase panels will look with some of our partners in Slovakia
"As one of the longest established media companies in Slovakia, we are glad to be among the first to participate in this Google project," says Samuel Schlarmann, Digital Media director of news agency SITA, a national news outlet. "We are glad that we can develop our journalistic, analytical and digital skills in this direction. We see our partnership in Google News Showcase as an opportunity to bring our work closer to new readers, and we firmly believe that we will enrich the Google platform with quality content."

Google News Showcase is our latest effort to support publishers and the news industry in Slovakia. We supported 12 local Slovak newsrooms through the Google News Initiative's Journalism Emergency Relief Fund to help them continue their vital work during the COVID-19 pandemic, and provided 1.5 million euros to support six Digital News Innovation Fund experimental news projects, from titles such as SME, Denník N, Postoj and Vot. Around the world, the Google News Initiative has supported more than 7,000 news partners in over 120 countries and territories. Since 2015, the Google News Lab has trained more than 300 Slovak journalists, newsroom staff and journalism students on a range of digital tools to help them research, verify and visualize their stories.
Google also sends eight billion visits each month to European news websites from products like Search and News, which publishers can monetize with online advertising and subscriptions on their websites and apps. Our ad technologies enable news organizations to sell their ad space to millions of advertisers globally.
We're dedicated to continuing our contribution to and collaboration with the news ecosystem, supporting the open web and continuing to provide access to information in Slovakia and elsewhere.