Continuing to support Ukrainians in challenging times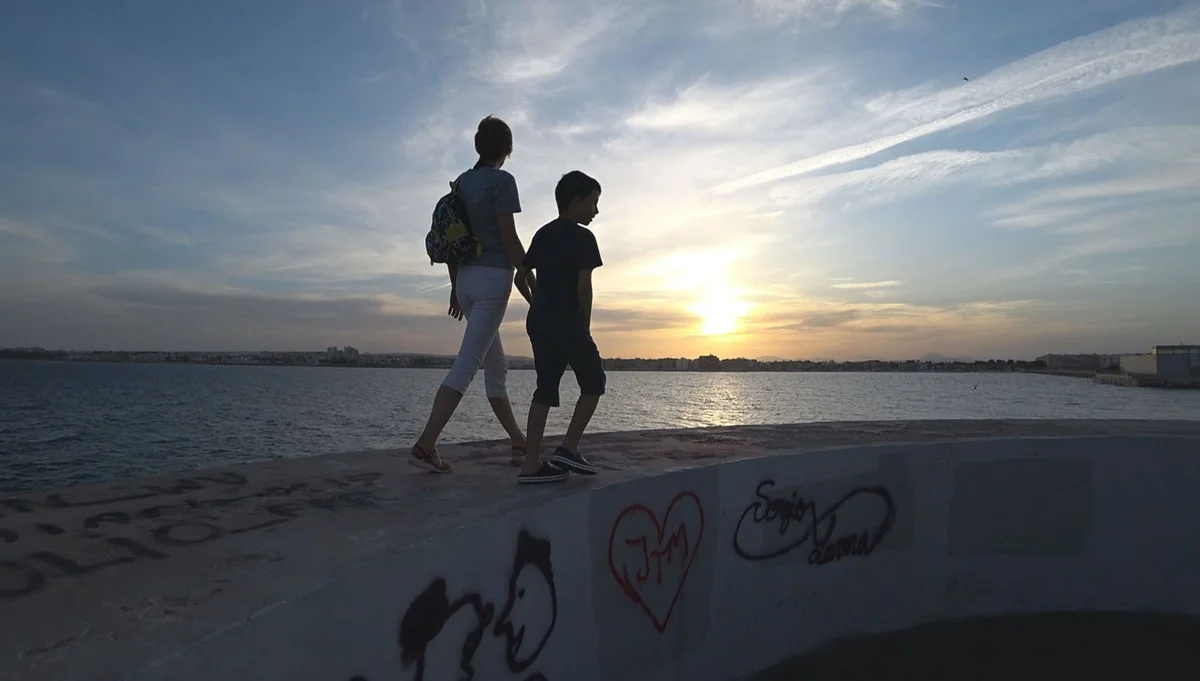 In February 2022, Vira taught Ukrainian language and literature at a local school and lived with her family in Kyiv. When the war started, Vira and her family had to leave their home in search of safety - first elsewhere in Ukraine, and then in Spain. Vira's story is not unique - more than 7 million displaced people have left Ukraine since February 2022, according to the UNHCR.
Throughout the war, we've been committed to doing all we can to help. Through Google.org and our employees, we have committed over $40 million in cash donations, plus $5 million of in-kind support for humanitarian relief efforts, and three Google.org Fellowships. Across all our platforms, our teams have been working around the clock to support those affected, provide trustworthy information and promote cybersecurity.
Helping global refugees access critical information faster
For a person who has fled their home, access to information can be as important as water, food, medicine or shelter. It can save lives and livelihoods. But finding authoritative information and trusted services can be challenging and time-consuming.
Back in the summer of 2015, when thousands of refugees poured into the Greek islands in hope of refuge in Western Europe, the International Rescue Committee (IRC) and Mercy Corps worked alongside Google engineers to provide new arrivals with a trustworthy source of critical information. The team realised that those who flee their homes in times of need often bought a smartphone with them as one of few personal items – so they created the Signpost Project: a global technology platform that aims to provide critical information services to people affected by crisis and conflict.
When the war in Ukraine started, the IRC partnered with the United for Ukraine Association to build out unitedforukraine.org, an information website and civil society effort. The latest instance of The Signpost Project, unitedforukraine.org spans a network of 400 legal experts and psychological support professionals from more than 30 countries, and provides displaced people with critical information and support to find housing, legal aid and psychological help.
To support this work, Google provided the IRC with a $1.5 million grant along with a team of 15 Google.org Fellows to work full time and pro-bono for six months on the project.
In the six months since the war in Ukraine started, United for Ukraine has reached more than 210,000 unique visitors and helped 10,000 people access free temporary housing in collaboration with airbnb.org. Among those 10,000 people is Vira. Having secured a job in Torrevieja, Spain, Vira urgently needed accommodation, but didn't know anyone local or have a way to rent an apartment. She reached out to United for Ukraine, who immediately offered her three temporary housing options to choose from. Vira chose a cosy apartment two minutes walk from her new job.
Sundar Pichai meeting with NGOs supporting refugees at the Google Campus in Warsaw
Offering Google Career Certificates to Ukrainian people & businesses
As time passes, we see that the needs of those impacted by the war are changing – with more focus on education, upskilling and employment opportunities. To support Ukrainians whose jobs and livelihoods have been affected by the ongoing war, today we are launching Google Career Certificates in Ukraine. Google Career Certificates provide training focused on job-ready skills, and are designed to create a path to in-demand jobs in high paying sectors. By launching them in Ukrainian, we hope to support at-risk Ukrainians to develop practical skills, find new jobs and grow their businesses.
To reach those who have lost, or are at risk of losing, their jobs because of the war in Ukraine, Google.org has provided INCO – a global organisation that provides training and support – with more than €3 million in grant funding. This funding will enable INCO, in partnership with local NGO partners Prometheus, PRJCTR and VUM, to provide up to 5,000 people in Ukraine with access to Google Career Certificates at no cost, along with wrap-around support such as socio-psychological and work-readiness assistance.
In addition, to support small and medium Ukrainian businesses at this difficult time, Google is partnering with the Ukrainian Ministry of Digital Transformation and the Union of Ukrainian Entrepreneurs to offer Google Career Certificates to 1,000 Ukrainian small and medium-sized organizations. We hope this will fuel future opportunities by allowing people to grow their skills, careers and businesses.
As Ukraine embarks upon the biggest recovery challenge in recent history, technology must help everyone, regardless of their location, age or education level. We hope that with these new efforts and the support of our public sector partners, even more people will be able to fuel this recovery.
Making our tools and technology as helpful as possible
Earlier this year, we were honoured to receive the first ever "Peace Prize" award introduced by the President of Ukraine, Volodymyr Zelenskyy, for our work to support those affected. Throughout the war, we've been trying to make our tools and technology as helpful as possible, including by:
Providing trusted news and information
Across Google platforms, we're elevating trusted news sources in response to searches about the war, including in Russia. Our breaking news and top news shelves on our YouTube homepage have been viewed more than 40 million times in Ukraine.
Protecting users from harmful disinformation
Earlier this year, we committed an additional $10 million to fight misinformation, and since the war started, we've removed 9,000 channels and 70,000 videos on YouTube for violating our content policies – including those pertaining to misinformation, hate speech and graphic violence.
Protecting cybersecurity in Ukraine and globally
We've increased account security protections for people in the region, and our Advanced Protection Programme – the highest form of account security we offer – is protecting hundreds of high-risk users on the ground in Ukraine against a wide variety of online threats. Project Shield, our free website protection service, is defending the sites of over 200 news and humanitarian organisations in Ukraine from online attacks. On top of this, Google's Threat Analysis Group (TAG) has been closely monitoring cyber security activity in Eastern Europe, providing regular updates and sharing information to help others detect and respond to activity.
Providing humanitarian assistance and supporting the region more broadly
As part of our $45 million in cash donations and in-kind support from Google.org and Googlers, in Poland we've committed $10 million to local organisations helping refugees, and using Google's spaces and resources to support those affected. In Ukraine, we've worked closely with the government to send rapid air raid alerts to Android mobile phones in endangered areas, and feature information on shelter and aid points in Search and Maps for local users. We also recently donated 43,000 Chromebooks to Ukrainian teachers to help them connect with their students – wherever they are now based.
We will continue to do all we can to help those impacted by the war in Ukraine, and to make sure our tools, technology and resources are as helpful as they can be during this time. We join the international community in expressing sincere hope for a return to a peaceful and sovereign Ukraine.