One year of the Digital Future Initiative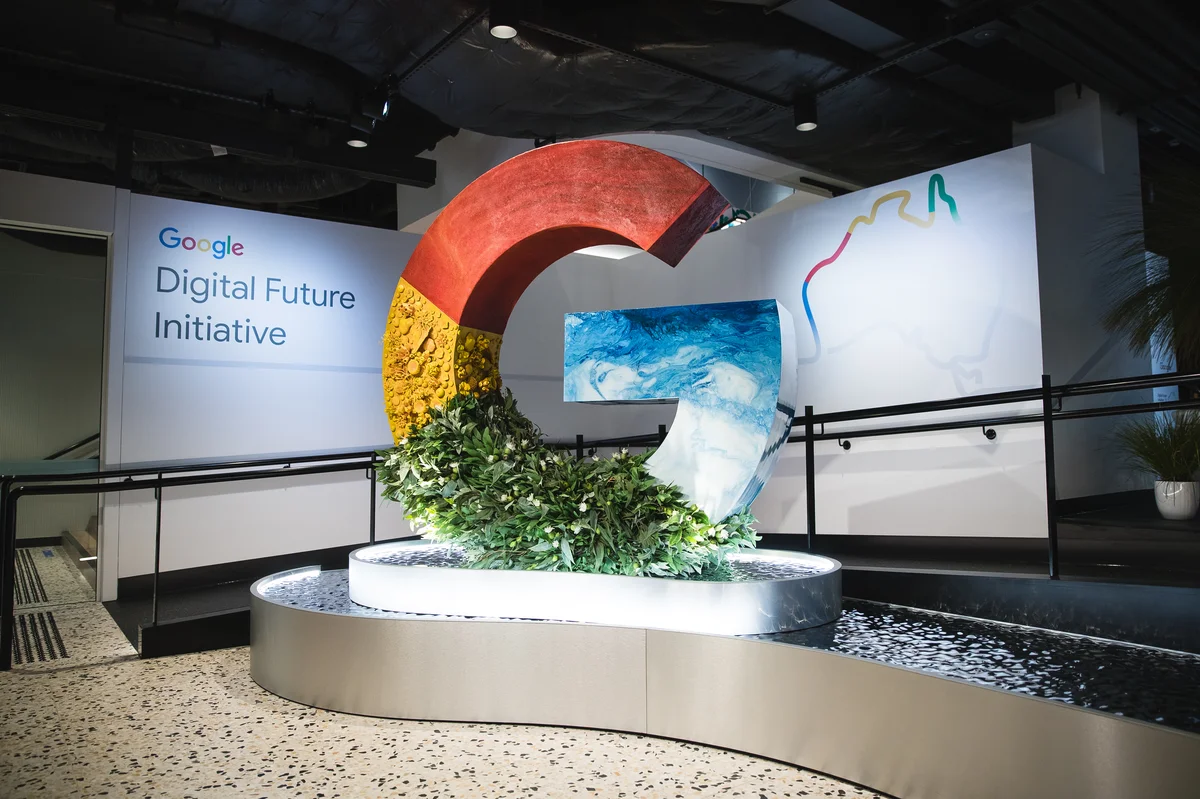 It's been one year since we launched our Digital Future Initiative - an ambitious $1 billion investment in research, partnerships and infrastructure to create opportunities and build a stronger digital future for all Australians.
The Digital Future Initiative is about building on the success of Australian ingenuity and ensuring Australia has the capabilities to make the next generation of tech breakthroughs. We already have an impressive track record as a country, Aussie researchers and entrepreneurs have been responsible for creating some of the most well-known and widely-adopted tech breakthroughs - from wifi to Google Maps. The investments we are making as part of the Digital Future Initiative aim to help put Australia at the forefront of digital technology - and provide all Australians with the opportunity and ability to benefit from it.
In the first year, we've kicked off six major projects - which include partnerships with government departments and leading Australian organisations that will work to solve challenges that improve the lives of Australians and protect the environment. We've also broadened the focus of the Digital Future Initiative to help address urgent challenges - like Australia's national skills shortage. Here's what's happened in the first year of the Digital Future Initiative:
Partnering with CSIRO to safeguard the Great Barrier Reef's precious coral
Over the last decade, Australians have grown increasingly worried about the impact that invasive species and climate change are having on our precious Great Barrier Reef.
In the first major project under the Digital Future Initiative, we've partnered with the CSIRO, Australia's leading science organisation, to use AI to combat one of the most destructive forces on the World-Heritage area, the Crown of Thorns Starfish, which preys on living coral.
Researchers from Google and CSIRO working on the Great Barrier Reef

The Crown of Thorns Starfish

An AI model detecting crown-of-thorn-starfish
Traditionally, outbreaks of the Crown of Thorns Starfish have been mapped by divers towed behind a boat. But through our partnership with CSIRO and the Kaggle community, we've helped develop a unique AI solution that analyses images to map outbreaks to more accurately and efficiently fight the spread.
Building a world-leading team at Google Research Australia
Australian researchers have a long history of making breakthroughs that have a huge impact on the world - from the cochlear implant to the black box recorder. Making these discoveries takes time, money and teams of talented people. We want to do our part to help advance Australia's research expertise - and with the Digital Future Initiative we're building a world class research hub here in Sydney.
We were thrilled to appoint Dr Grace Chung and Dr Peter Bartlett to lead Google Research Australia, which will explore how AI can make groundbreaking discoveries in science and engineering. Grace and Peter are building a world-class team, which includes ANU Professor Steve Blackburn.
Research is how we drive innovation at Google - from new products to capabilities like automatically translating languages. Last month, we were honoured to see our teams named the leader in Industry-Research in The Australian's 2023 Research Magazine and we're looking forward to making new breakthroughs in Australia, while also fostering the nation's research ecosystem
Dr Grace Chung from Google Research Australia

Dr Peter Bartlett from Google Research Australia

Dr Steve Blackburn from Google Research Australia

Grace Chung and Prabhakar Raghavan, SVP of Google's Knowledge and Information products, at an event at UNSW Sydney
Helping Australian businesses drive innovation and digital transformation
Embracing digital technologies has the potential to bring $56.7 billion in economic benefits to Australian businesses by 2030 - and one of the most effective ways of driving digital transformation is through cloud technology.
Through the Digital Future Initiative, we've established a Melbourne cloud region - providing the infrastructure that Australian businesses need to innovate and build highly available applications for their customers.
We also achieved 'certified strategic status' for cloud services under the Australian Government's Hosting Cloud Certification Framework, which means our security controls meet the requirements to work closely with government departments across Australia - bringing the benefits of our technology to Australians.
Alister Dias, VP, Google Cloud, Australia and New Zealand speaking at a recent conference

Harnessing AI to to support climate resilience
Seagrass meadows play a special and vital role for the environment, marine life and community. They help to maintain water quality, provide a habitat for diverse flora and fauna – while also supporting local industries and cultural practices. In fact, seagrass is one of the world's most effective carbon storage powerhouses. These underwater pastures can take carbon dioxide out of the atmosphere as it grows – storing carbon 35 times faster than tropical rainforests.
Measuring the carbon capacity of ecosystems is key to allowing nations to participate in climate discussions and better manage their ecosystems' vitality. However, traditional methods for carbon assessment of coastal and marine ecosystems relies on costly and time consuming manual image analysis.
At COP27, we announced a new 'blue carbon' project in partnership with CSIRO, Australia's national science agency, the Department of Foreign Affairs and Trade (DFAT) and Tidal (an ocean health project within X) to address these barriers. Together, we're exploring novel applications of artificial intelligence to measure, with greater efficiency and accuracy, the capacity of seagrass ecosystems to absorb and sequester carbon.
The underwater perception system, developed by Tidal (an ocean health project at X), measuring and mapping seagrass meadows in Labuan Bajo, Indonesia.
Developing Quantum computing with Australia's leading universities
Quantum computing might sound like a futuristic idea, but the real world potential of this technology is immense - from rapidly accelerating the speed at which computers perform tasks, to helping unlock breakthroughs like the discovery of new life saving medicines.
To help develop Australia's potential in this field, we're expanding our investment in quantum computing research and working with four top Australian universities - Macquarie University, University of Technology Sydney, University of Sydney and UNSW Sydney .
The collaboration with these top Aussie institutions aims to develop research projects that will put Australia at the forefront of quantum computing research breakthroughs and scientific discoveries.
Photo of Professor Michael Bremner and Dr. Marika Kieferova at work at UTS (Photo credit: CQC2T)
Equipping Australians with digital skills and supporting diverse tech talent
Over the last year, the tech skills shortage has been exacerbated and companies and organisations across Australia are in desperate need of workers. Addressing this national shortage requires collaboration between companies, industry and governments.
To help, we've launched Google Career Certificates - new online courses to upskill Australians in high growth technology areas like IT support, data analytics, project management, digital marketing and e-commerce, and UX design. We've built a consortium of leading Australian organisations including Australia Post, Woolworths Group, Canva, Optus and IAG, who recognise the qualifications and are interested in considering certificate graduates for suitable open roles.
And to support a digital future that's diverse and inclusive, we're providing 10,000 scholarships with a focus on women and Indigenous Australians. Already, we've seen great take-up of these courses and we're excited about the potential to help Australians find new pathways into tech careers.
Mel Silva, Google Australia MD, launching Google Career Certificates

The Hon Ed Husic MP, Minister for Industry and Science, Mel Silva and business leaders at a tech skills roundtable following the Google Career Certificates launch

Dylan Turnball (Generation Australia), Leonie Valentine (Australia Post), Tara Steyn (IAG), Mel Silva, Emma Jones (Project F), Brooke Hayne (WooliesX), Malcolm Kinns (Generation Australia) at the launch of Google Career Certificates

US Ambassador Caroline Kennedy and Consul General Christine Elder meeting Google's Marie Efstathiou, Mel Silva and Schools Plus
From quantum computing to COP27, it's been a huge first year for the Digital Future Initiative, but it's just the start. We are committed to delivering on our vision for a stronger digital future in Australia - where Australians have access to technology and the skills to use it, businesses have the tools they need to prosper and grow the economy, and where unique collaborations in technology, science and research facilitate life-changing breakthroughs.