Hispanic Heritage Month: What it means to be here today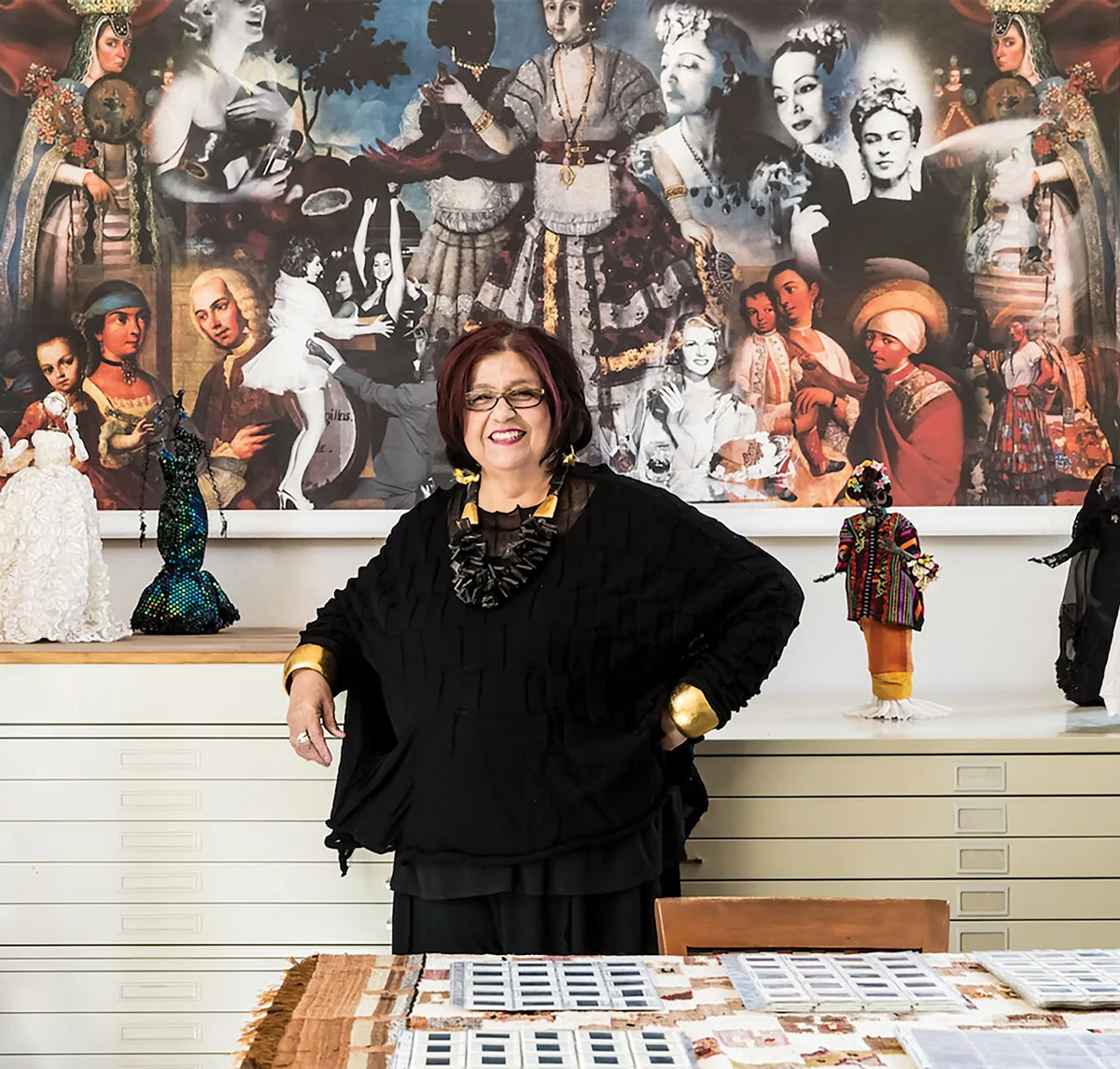 Today we kick off Hispanic Heritage Month, a month-long exploration of the Latino experience in the United States. For me my culture serves as inspiration for my work as a visual designer for Google Shopping, as a small business owner and as a working artist. My parents immigrated to the United States from Huejotitan, Jalisco, to San José, California, where I was born. Growing up my family and I would sometimes make the trek by car from San José to Guadalajara to visit family. Each trip meant I got to collect colorful trinkets, devour candy and make new memories that inspire my art everyday. The nostalgia of these experiences combined with my parents' struggle to thrive in the US are the filters that color my work in and outside of Google. As a first generation college graduate and Chicano, it is my privilege and responsibility to share and celebrate my culture with new generations, and amplify the stories about my community the world has yet to hear.
I invite you to take a moment to honor, learn and reflect about the impact and contributions Latinos continue to make in America everyday. Here are some of the ways Google is honoring our legacy and spotlighting our bright future.
"Mi Dulce Frida" by Rubén Darío Villa pulls from sweet nostalgia and is made entirely out of Mexican candies — 19 varieties to be exact. 
Celebrating Latino artists: past, present and future
Google is spotlighting the Latino experience all month long, starting with today's timely Google Doodle honoring Panamanian-American nurse and educator Dr. Ildaura Murillo-Rohde, illustrated by guest artist Loris Lora. An instrumental figure in the foundation of the National Association of Hispanic Nurses (NAHN), Murillo-Rohde dedicated her life to improving the health of underrepresented communities while equipping other Hispanic nurses with the skills to do the same
Learn about Diego Rivera's mural at the Detroit Institute of Art, which pays tribute to industry and workers.

Read more about Celia Cruz, "the Queen of Salsa" and her mark on American culture.

Chrome partnered with Latino artists to create a collection of themes that celebrate our heritage. Rolling out next week, you can use the themes to customize your Chrome browser and Chromebook wallpapers. The work reflects a variety of meaningful subjects, from family to the subtle ways we all stay connected. This collection continues our work commissioning contemporary artists to visually show how people use Chrome and Chromebooks to get things done, explore, find and connect.
"The Scenic Route" Chrome theme, by Marisol Ortega
Explore Latino history with Google Assistant
To help expand your knowledge of significant events and people in Latino culture, you can now say "Hey Google, what happened today in Latino history?" on any Assistant-enabled smart speaker, display or phone. You'll hear unique content each day curated by Arizona State University and the US-Mexico Foundation. One example: On September 15, 1821, five countries in Central America gained independence from Spain.

More en español
Starting today, YouTube TV has added three new Spanish language networks for all YouTube TV members at no extra cost: Univision, UniMás and Galavisión.
Hispanic Heritage Month is a time to honor the rich diversity and contributions of Latinos to American culture. And we are just getting started — stay tuned for upcoming announcements.