Insights from publishers across Central and Eastern Europe this year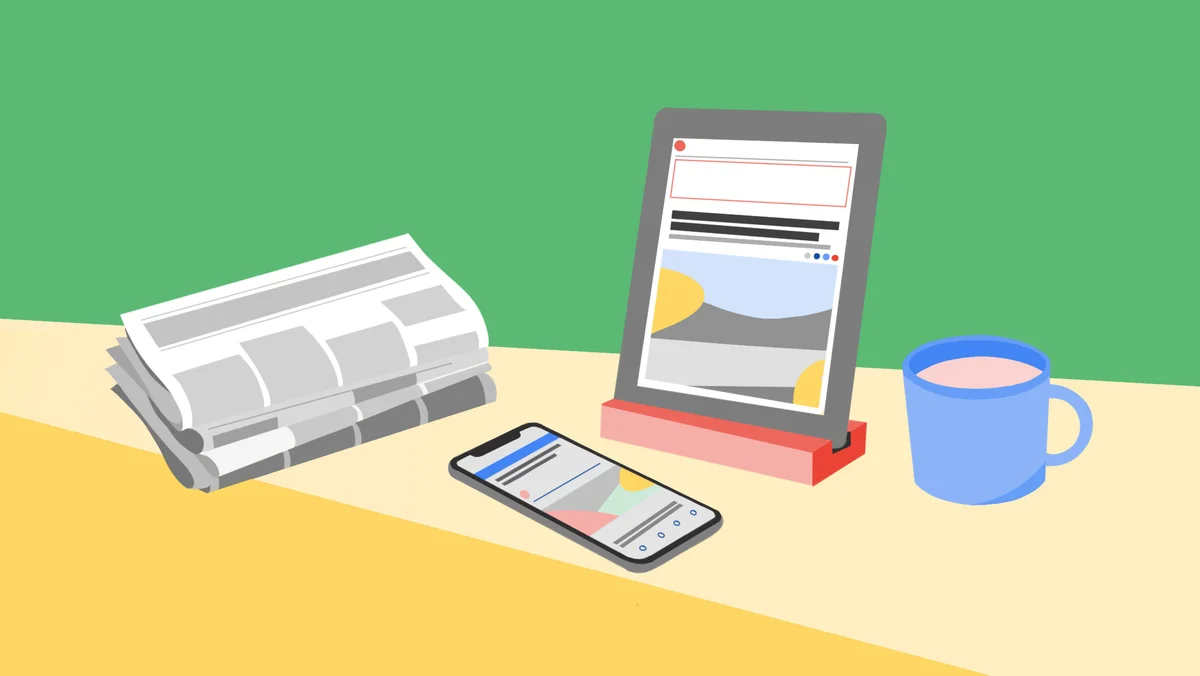 We're in a unique and challenging moment for journalism in Central and Eastern Europe. Issues pertaining to freedom of the press and the spread of misinformation online are resulting in a decline in consumer's trust in the media. At the same time, the news industry is finding new opportunities for growth, especially when it comes to reader engagement.
Providing people with reliable and authoritative news is core to Google's mission. Each month, people around the world click through from Google Search and Google News to publishers' websites more than 24 billion times. This traffic increases publishers' readership, builds trust with readers and earns them money through advertising and subscriptions. We also work together with our partners to deliver programs, products and training that help accelerate digital growth. Today, we're looking back on what we've heard from publishers this year across Central and Eastern Europe and how we plan to evolve our work with publishers in 2023.
1. Publishers are accelerating digital transformation
Among all our other training activities in the region, we spent two five-day sessions with 23 publishers across Poland, Estonia, Latvia and Lithuania, discussing strategies for accelerating their digital transformation. We partnered with FT Strategies to deliver the North Star Foundation program focused on building greater reader engagement and setting long-term goals for digital growth.
North Star Foundation workshop in Poland, 2022
2. News entrepreneurs are driving innovation
News organisations of all sizes are experimenting with new technology in online publishing. Through the Google News Initiative, we partnered with early stage news organizations on strategies for growing their digital reader revenue. News entrepreneurs from Romania (Átlátszó Erdély (Transparent Transylvania) and Recorder), and one from Slovenia (Časoris) participated in the program.
Photo credit: Časoris, online newspaper for kids in Slovenia
We also announced the recipients of the Google News Initiative Innovation Challenge for Europe this year. This Innovation Challenge was open to publishers with smaller newsrooms that produce original journalism. The 16 recipients from Central and Eastern Europe are working on projects ranging from audience engagement to digital revenue.​​3
3. Publishers are focusing on reader engagement and subscriptions
We launched Google News Showcase — our curated online experience and licensing program, which brings more in-depth, essential news coverage to Google News and Discover readers — in multiple countries across Central and Eastern Europe, including Slovenia earlier this month.
We also worked with publishers, like Denik N, focusing on revenue diversification. On subscriptions we learned that there is a need for publishers to remove friction for readers who show an intent to subscribe.
4. Journalists are seeking new ways to fact check and verify news
According to the IPSOS agency, 29% of people surveyed this year in Central Europe and the Baltic express being strongly affected by disinformation in the media. Providing access to authoritative information and helping people sort facts from fiction has never been more important. In the past year alone, we've trained over 1,300 journalists and publishers across Central and Eastern Europe on advanced fact checking and verification techniques through multiple training programs.
As we look ahead to 2023, we'll continue to use our programs and products to work with publishing partners and journalists to address the unique needs in Central and Eastern Europe.