New way to customize your Chrome address bar in iOS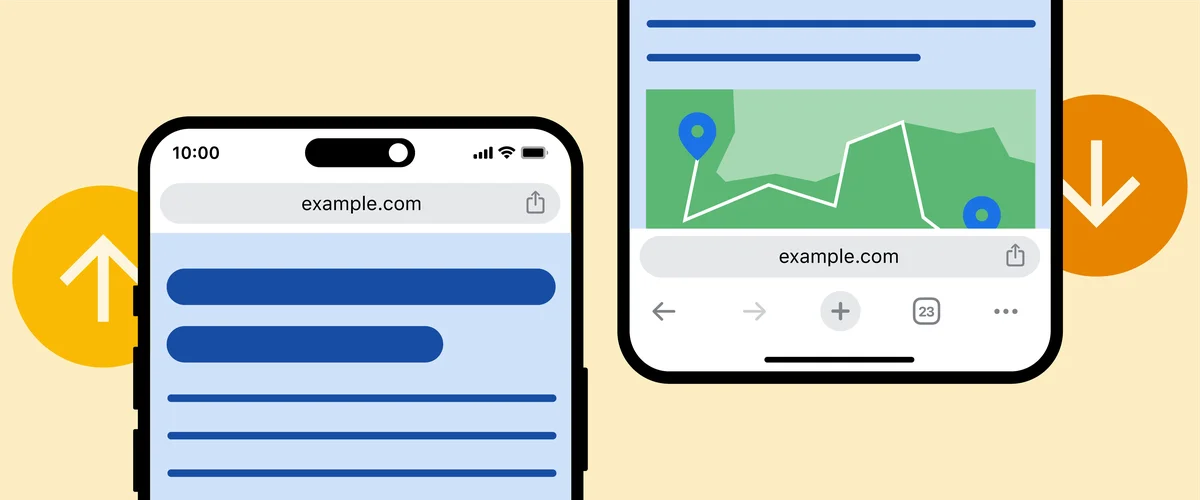 Over the past few months, we've improved Chrome on iOS so it's more helpful, secure and faster as you browse the web. Chrome on iOS uses AI to translate text more accurately and detect an address on a site. And it can help you get more relevant search suggestions for a topic you're interested in, easily save and secure your passwords and quickly find the website you're looking for, even if you made a typo or can't remember the URL.
Now, you can choose a new position for your address bar in Chrome on iOS: Starting today, you can move the Chrome address bar to the bottom of your iPhone screen. We know people prefer different address bar positions depending on the size of their hands and devices, and we took those preferences into account when building this highly requested feature.
If you'd like to move your address bar, long-press on it and select the "Move address bar to bottom" option. Or just navigate to the Settings menu and select "address bar" to choose your preferred spot.