8 things to try now on Fitbit Sense 2 and Versa 4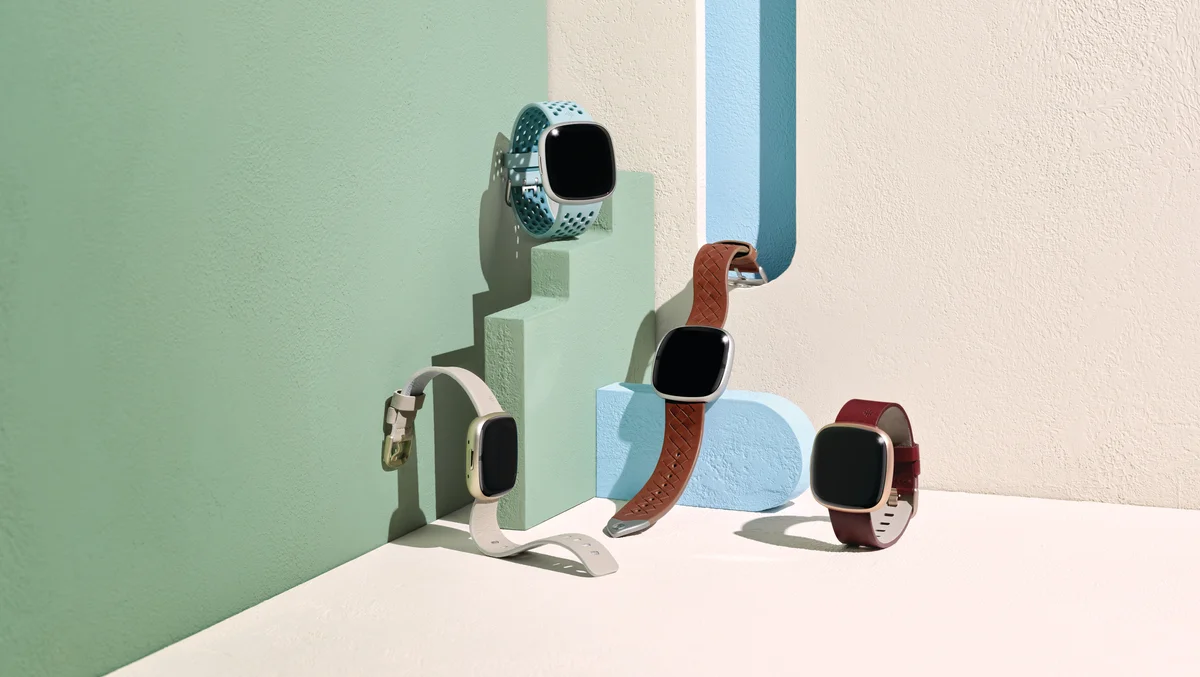 Just a few weeks ago, we announced our latest generation of smartwatches, Sense 2 and Versa 4. These additions to our smartwatch lineup bring your wellness up a notch – and they're available starting today.
If you're setting your sights on fitness, Versa 4 offers features to help you stay accountable, monitor progress and reach your goals. But if you're thinking more broadly about tracking your health and wellness, Sense 2 might be the device for you.
Here are the top features for each. Choose your own adventure:
Sense 2 and Versa 4 offer a variety of features to reach your physical and mental health goals.
1. Level up your workouts.
Sense 2 and Versa 4 include more than 40 exercise modes available on-wrist – that's more than double we've ever had. With daily workout guidance, real-time stats, personalized Active Zone Minutes and even the ability to leave your phone at home and still track pace & distance with built-in GPS, you've got all you need to reach your fitness goals on the court…or pool…or track…or gym – you get the picture.
2. Make sense of your stress.
For all-day stress management, Sense 2 offers a first-of-its-kind continuous Body Response sensor1 in a consumer smartwatch. Combining various metrics right on your wrist, Body Response identifies when your body is showing signs of potential stress. The feature then notifies you, so you can be aware of your triggers and learn to manage them in the moment.
3. Check if you need a rest day.
Understand what's best for your body on any given day and enhance your workout routine with a Daily Readiness Score in Fitbit Premium. When you wake up, check out your score in the Fitbit app to see if you're ready to push it to the next level or should take a rest day based on your activity, sleep and heart rate variability.
4. Keep a pulse on your heart health.
Did you know Atrial fibrillation (AFib) affects more than 33.5 million people globally? Your smartwatch can help identify the signs of AFib through an on-wrist assessment with the electrocardiogram (ECG) app on Sense 2 as well as the Irregular Heart Rhythm Notifications on both watches.2 Both of these tools have FDA and EU clearance and can help inform conversations with your healthcare provider.
With Sleep Profile, Premium members receive a Sleep Animal and insights into their sleep habits.
5. Learn about your ZZZs.
A good night's sleep is a key part of your overall wellness, and our newest Premium feature, Sleep Profile, provides insights on your sleep trends over the course of each month. Wear Sense 2 or Versa 4 for at least 14 nights each month, and you'll get a Sleep Animal with a deep analysis of your sleep style, along with personalized guidance to help improve your sleep quality.
Elevate your look with the brand new collection of designer bands from Brother Vellies.
6. Amp up your style.
Switching up your day-to-day look has never been so easy and stylish. Choose from new colors of infinity, sport, woven, hook & loop, premium Horween leather or vegan leather bands—or try the new collection of braided Brother Vellies designer bands.
7. Customize your experience.
With an all-new operating system, Versa 4 and Sense 2 makes accessing the content you want easier, simpler and faster than ever before. Customizable tiles allow you to check the latest information – from your fitness stats or the weather – start an exercise and so much more with just one swipe.
8. Keep going…and going…and going…
Designed to keep up with your life, Sense 2 and Versa 4 are powered by a long battery life of more than six days. That's almost a whole week without a charge! Leave it on all day and night, and when it's time to recharge, fast charging gets you a full day's worth of battery in just 12 minutes.
No matter what your week looks like, you can count on Sense 2 and Versa 4 for more than six days of battery life.
Versa 4 is now available for $229.95, and Sense 2 is now available for $299.95 (USD) at Fitbit.com, Google Store and select global retailers.