Power down with Google Fit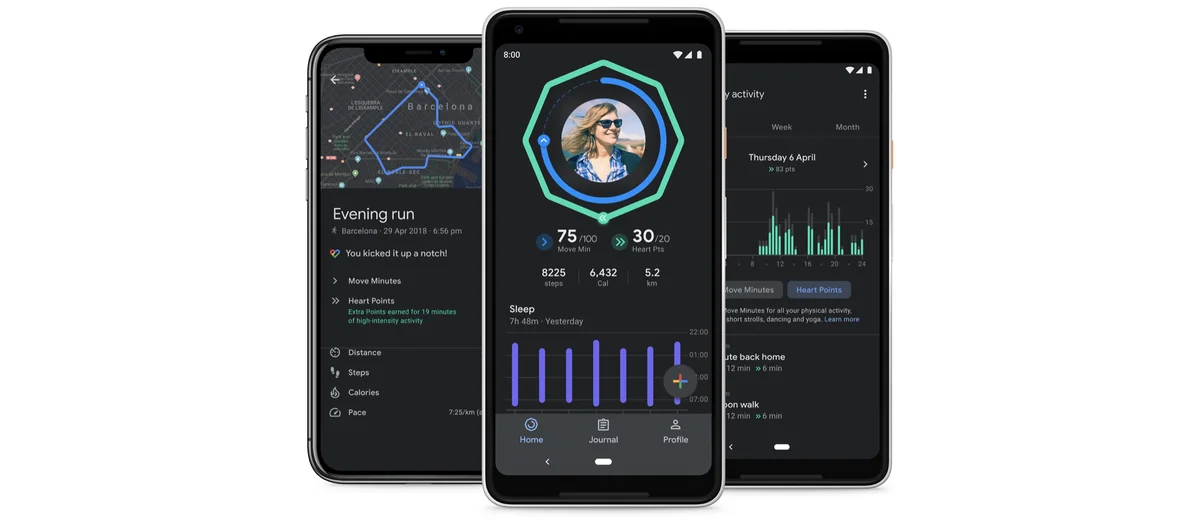 I recently took up running to improve my overall health and wellbeing. And let me tell you, it's harder than it looks. I've learned that it's not just about building my mileage every week, but it's also about making bigger lifestyle changes like getting more sleep and building healthier habits.
The Google Fit app already tracks my Heart Points and Move Minutes, and I've been monitoring my sleep through apps that I connect to Google Fit so I can make sure I'm well rested for my daily routine. At Google Fit, we understand that maintaining a healthy lifestyle is more than just tracking what you do on the go. It's also about resting up and powering down. So today, we're bringing improved sleep insights and dark theme to our Google Fit app.
Catch some ZZZ's 
You can now track your sleep patterns alongside all the other activities you do throughout the day. Connect your favorite sleep app to Google Fit and you'll see charts that show you your sleep patterns over time. You'll also be able to add, edit or access your sleep history through the journal.
Paint it black
Now you can enable dark theme to help you wind down at the right time and get a better night's sleep. Even better, dark theme can be gentler on the eyes and help save your battery life. All you need to do is turn on the feature in your settings.
Now on iOS: See your route
On Android, Google Fit captures a summary of your workouts along with a map of your route, whether you ran, hiked or biked. Now we're bringing the same useful map routes into the iPhone app for workouts actively tracked on your Wear OS by Google smartwatch, Apple Watch or other connected apps.
We'll be rolling out these updates on your phone over the next week. If you're new to Google Fit, try the app out on your
Android phone
or
iPhone
.